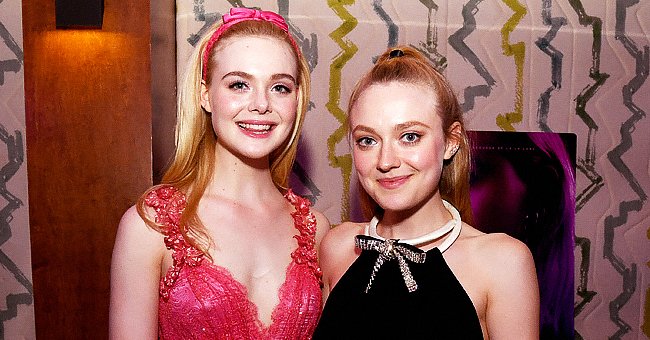 Getty images
Dakota Fanning Rocks a Two-Piece Swimsuit in a Video Her Sister Elle Shared on Her 27th B-Day
Elle Fanning paid tribute to her big sister Dakota Fanning in celebration of her 27th birthday, and she posted a short clip of her by the pool while singing.
Dakota Fanning is now in her late 20s, and her younger sister penned a sweet note to her on her birthday. Elle Fanning showered her sibling with love in her recent Instagram post.
She wrote, "Yes, there's a lot more where this video came from. Happy 27 Birthday to the one who apparently is an actual alien from the future."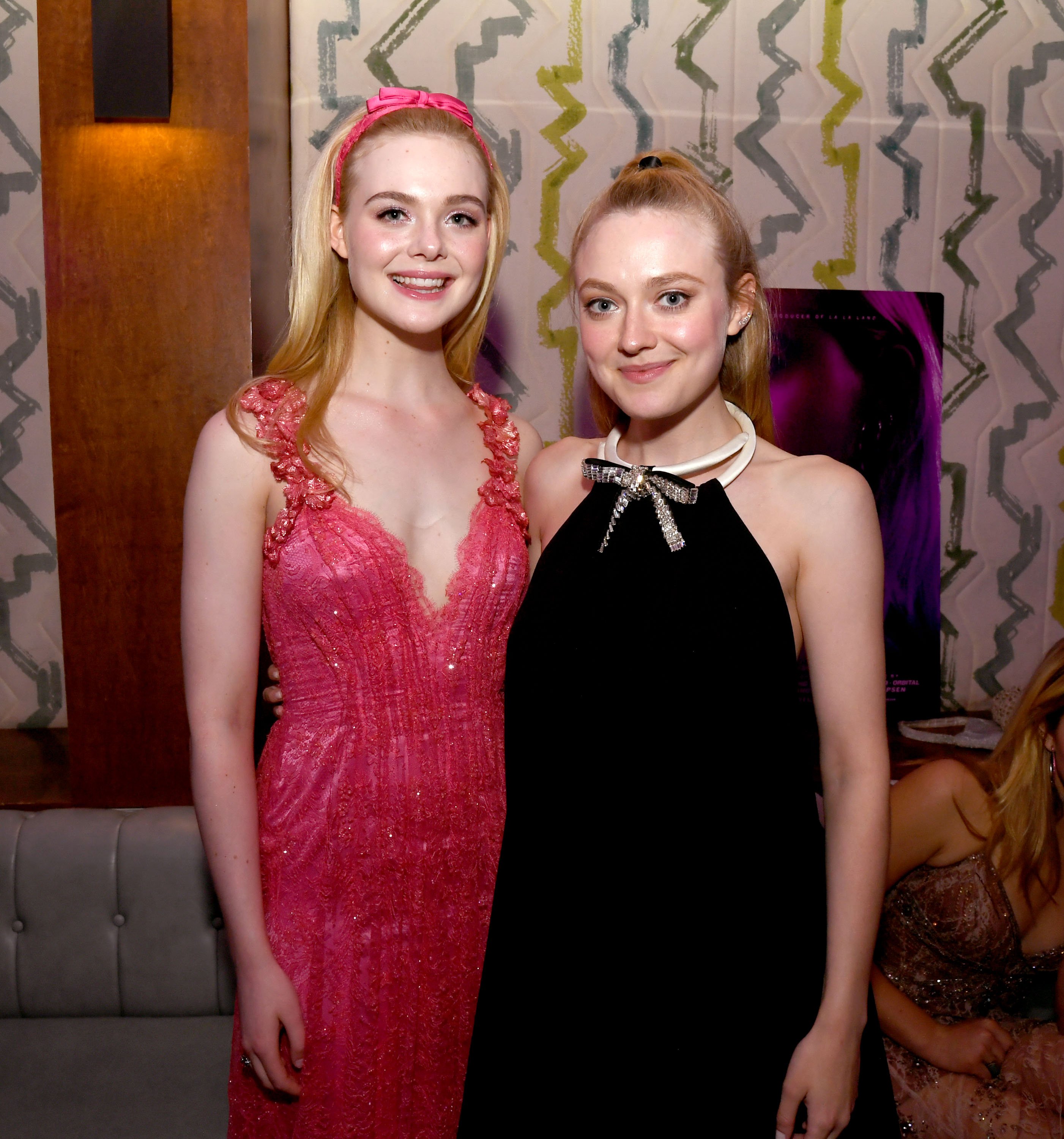 Elle Fanning and Dakota Fanning pose at the after party for a special screening of Bleeker Street's "Teen Spirit" at the Highlight Room on April 02, 2019 in Hollywood, California | Photo: Getty Images
Elle continued to write, "A psychic told me you are a more advanced human being than the rest of us and have come to the past to help us all along. I love you doesn't come close to how I feel."
The video starts by showing the birthday girl's long legs while she held a leaf skimmer, splashing it on the water. Two pot plants are also visible from the footage behind her.
Dakota wore a red tartan bikini and had her wet long blonde hair sleeked back. She appeared to be jamming to a song while cleaning the pool.
The post received over 1 million likes, and Elle's 5 million followers were mesmerized by the clip. Other users commented by sharing heart and fire emojis and one in disbelief about her age.
According to the Daily Mail, Dakota was rapping to Cardi B's song called WAP. The female rapper featured Megan Thee Stallion on last year's hit song.
Dakota re-enacted Card B and Stallion's scene from the music video as it shows them splashing around in a swimming pool. Dripping wet, she did the scene with ease.
DAKOTA SPORTING A BLACK BRA
Last month, she took to social media and posted a selfie lying down on the bed wearing a black sports bra. She sprawled on the bed, fitted with white sheets and pillows.
Dakota had her one arm atop her head while posing, giving a serious look at the camera. She wore a necklace, and a thick light grey knot quilt was visible on top of her.
While she loves showing off her figure, Dakota and her sister Elle Fanning are child stars. According to Screenrant, they received early critical acclaim for their performances in movies such as " I Am Sam and Super 8."
The family reportedly relocated to Los Angeles so that Dakota could pursue an acting career when she was only five years old. They uprooted from Georgia so their child to break into show business.
The move paid off as the "Man on Fire" star landed her first significant role when she was seven years old. Elle, on the other hand, started acting at the tender age of two.
Elle was born in 1998 and made her acting debut in Stephen Spielberg's 2005 movie "War of the Worlds" before starring in "Twilight" saga. She also graced the cover of the March issue of Vogue Australia.
In 2014, the 22-year-old played Princess Aurora in the film "Maleficent" alongside Angelina Jolie. In 2012, she became the face of Lolita Lempicka's perfume called "Sweet," when she was just 14 years old.
Please fill in your e-mail so we can share with you our top stories!