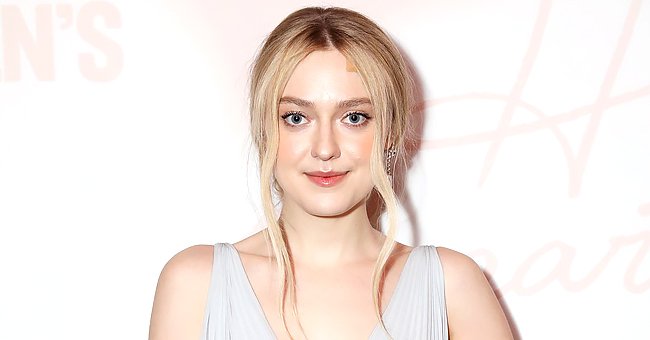 Getty Images
Dakota Fanning Wows Fans as She Poses in a Black Sports Bra in Bed
The once-child star Dakota Fanning is now a beautiful woman of 26, and she proved it by sharing a stunningly sensual snap of herself on Instagram.
Once upon a time, Dakota Fanning, just 7 years old, became a star when she was cast in the role of Lucy Dawson in "I Am Sam" opposite Academy Award nominees Michelle Pfeiffer and Sean Penn and upstaged them.
Many films and 19 years later, Fanning has a credit list that would move many Hollywood veterans to envy, and she is just 26 years old. The fragile little girl has grown into a stunningly beautiful woman.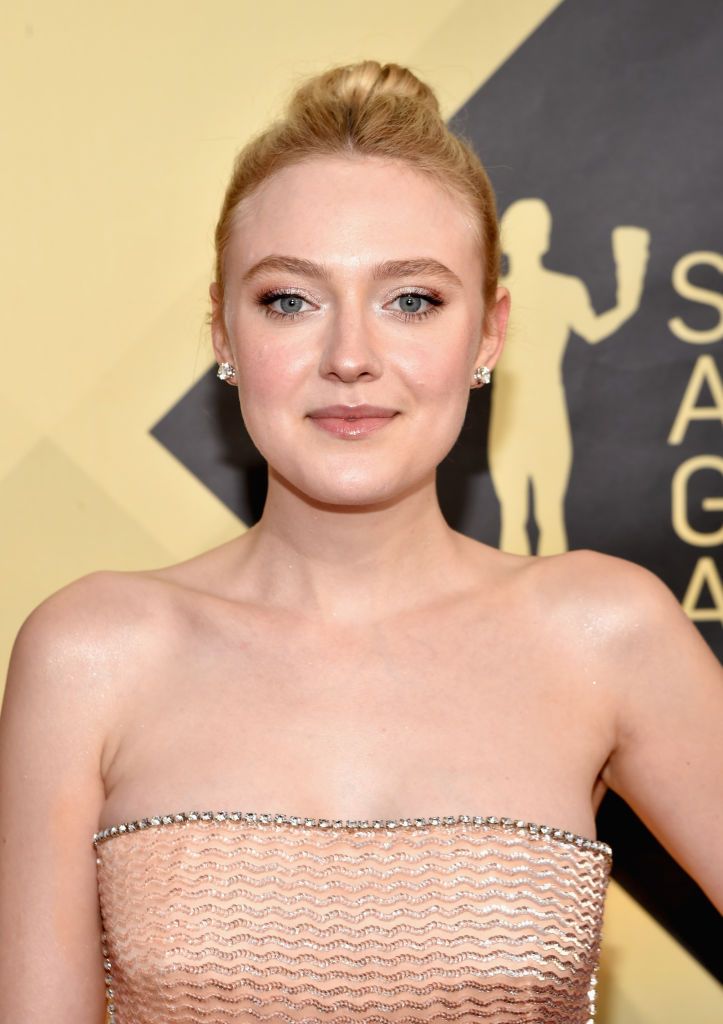 Dakota Fanning at the 24th Annual Screen Actors Guild Awards in January 2018 in Los Angeles, California | Source: Getty Images
STUNNING DAKOTA FANNING
On January 23, 2020, Fanning reminded her fans and followers that she is all grown up. She posted a photo of herself lying back on her bed, wearing a sensual black sports bra.
In the snap, her face was innocent of makeup and glowing with all her natural beauty. Fanning's blond hair was swept up, and she was wearing a delicate gold chain with dainty charms.
Unlike most child actors, Fanning made a seamless transition from childhood to adolescence and to adult roles.
GROWING UP FAMOUS
Fanning landed her first acting job at five in a Tide TV commercial, which was followed by guest spots on TV shows like "ER," "Ally McBeal," "CSI," "Spin City," and "The Practice."
One year later, Fanning was starring in her first major Hollywood movie. Over the next five years, she starred in 14 films, including "Sweet Home Alabama," "Hansel and Gretel," "Man on Fire" with Denzel Washington, and "Hide and Seek" with Robert De Niro.
Unlike most child actors, Fanning made a seamless transition from childhood to adolescence and adult roles. The all-grown-up Fanning stunned fans in "Winged Creatures" with Josh Hutcherson, Forest Whitaker, and Kate Beckinsale.
In 2010, Fanning was cast as a vicious vampire who can inflict pain on her victims, Jane Volturi in "The Twilight Saga: Eclipse," and in 2012, she reprised the role in the last film of the franchise, "The Twilight Saga: Breaking Dawn – Part 2."
NEW PROJECTS
In 2020, Fanning starred in "Viena and the Fantomes" musical romance with Zoë Kravitz and Evan Rachel Wood about a roadie following a punk rock band around the country.
Fans can look forward to a new movie Fanning is now filming, "The Nightingale," a story about the German occupation of France during World War II, with her younger sister Elle Fanning. "The Nightingale" is due for release sometime in 2021.
Dakota Fanning is only 26, and as her career progresses, we can expect great things from her; and an Academy Award is definitely in the cards for this incredibly versatile and talented actress,
Please fill in your e-mail so we can share with you our top stories!