Michelle Williams and Heath Ledger Timeline – from Co-stars to Canceled Engagement
Michelle Williams and Heath Ledger's romance was quite similar to that of many other Hollywood stars. The only difference is that Ledger passed away four months after their split.
Just like many other celebrity couples, Ledger and Williams met at work and began dating shortly later. In their case, it was on the set of "Brokeback Mountain" in 2004.
In the film, they played husband a wife, and although they were engaged for a long time and she even called him "husband" because "boyfriend" was not the right word and "partner" was "stale," they never tied the knot.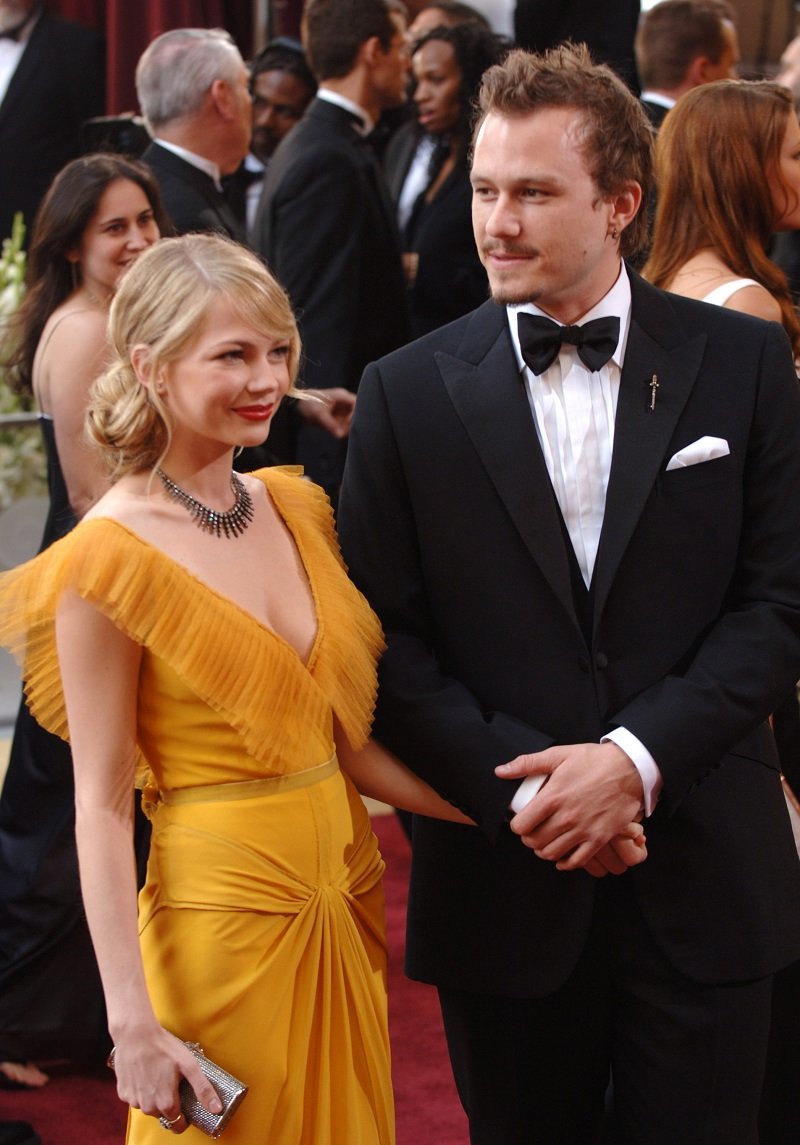 WILLIAMS AND LEDGER'S ROMANCE
About a year after working together on "Brokeback Mountain," Williams confirmed that she was expecting a baby girl, Matilda Ledger, born in October 2005.
Williams revealed at the time that watching the film was "strange" as it meant "so much more," especially because that's where she met Ledger and the "seed" of her daughter was born.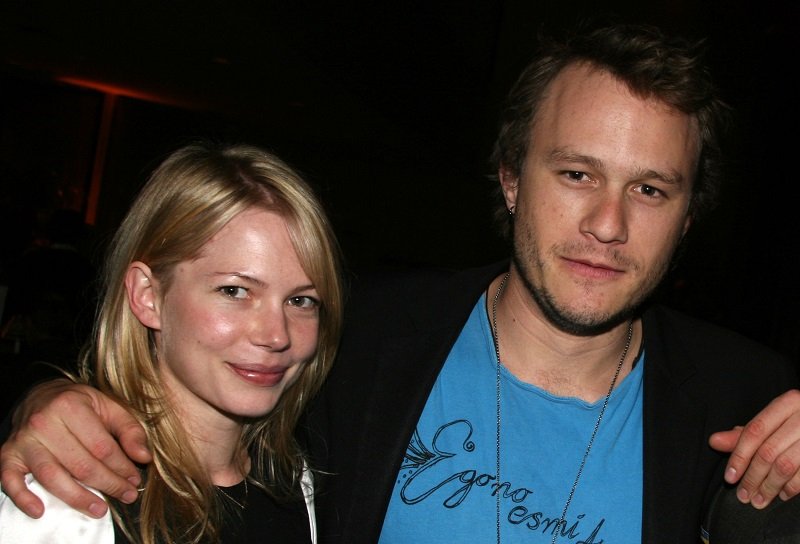 Heath Ledger and Michelle Williams were so in love that they concluded that they would have met some other way even if she had not worked on "Brokeback Mountain."
The actress, who labeled Ledger as an "incredibly protective" man, also confirmed that they were engaged. She added that she'd had fantasies about a wedding as a girl but was happy with how their relationship was at the time.
Released on this day in 2005: Ang Lee's BROKEBACK MOUNTAIN. With standout performances by Jake Gyllenhaal, Heath Ledger, and Michelle Williams, BROKEBACK was a critical and commercial success, and a major stepping stone for Queer cinema in mainstream Hollywood. #NBRtop10 pic.twitter.com/blV8IQW56n

— NBR (@NBRfilm) December 9, 2019
HEATH LEDGER, A PROUD PARENT
One month after Matilda was born, Ledger proudly talked about being a dad and how "useless" he felt while Williams gave birth. The "Dark Knight" star said:
"Witnessing this innate, primal strength and determination that's injected into women when they have to push out a baby is just the most spectacular thing."
Ledger also admitted that "Matilda" just seemed right to them as it's got weight and beauty. He added that while there was something "ancient" about it, it also just rolled off the tongue.
[Ledger's] drug use spiraled out of control because he feared he'd lose access to his daughter
Michelle Williams and Heath Ledger at #Oscars 2006 😭 pic.twitter.com/7T8mkcEiuW

— OMGFacts (@OMGFacts) March 5, 2018
As per his life after Matilda's birth, it was all about preparing breakfast, lunch, and dinner and cleaning all those dishes. He "adored" it, even if sleeping was not entirely granted.
Ledger revealed that, for 2006, he wanted to spend as much time in his native Australia as possible to introduce his daughter to the big blue ocean.
About marriage, the actor said that he didn't need a piece of paper to validate his love for Williams as she was his "soulmate," and they could not love each other more.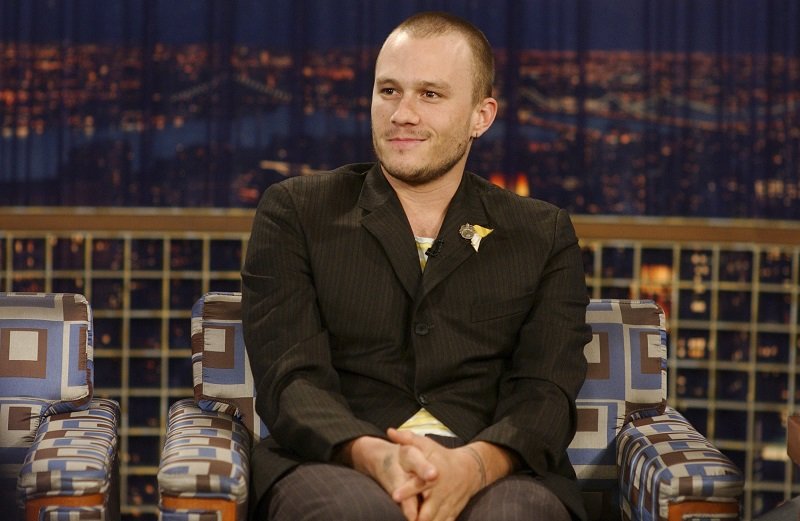 WILLIAMS AND LEDGER'S DIVORCE
It all comes to an end, and for Michelle Williams and Heath Ledger, their end came in 2007. In September that year, People reported that the former couple had separated a few weeks before but was committed to raising Matilda.
According to Ledger's friend and mentor Terry Gilliam, things between Williams and Ledger began crumbling down during the Oscar campaign for "Brokeback Mountain."
At that time, Ledger realized that he and Williams perceived the world differently as he did not care about awards. Still, he was trying to figure how he could do the right thing for their relationship.
Gilliam said that his late friend fell to pieces after lawyers and custody issues became part of his and Williams' relationship. The actress supposedly considered that his lifestyle was not compatible with raising a child.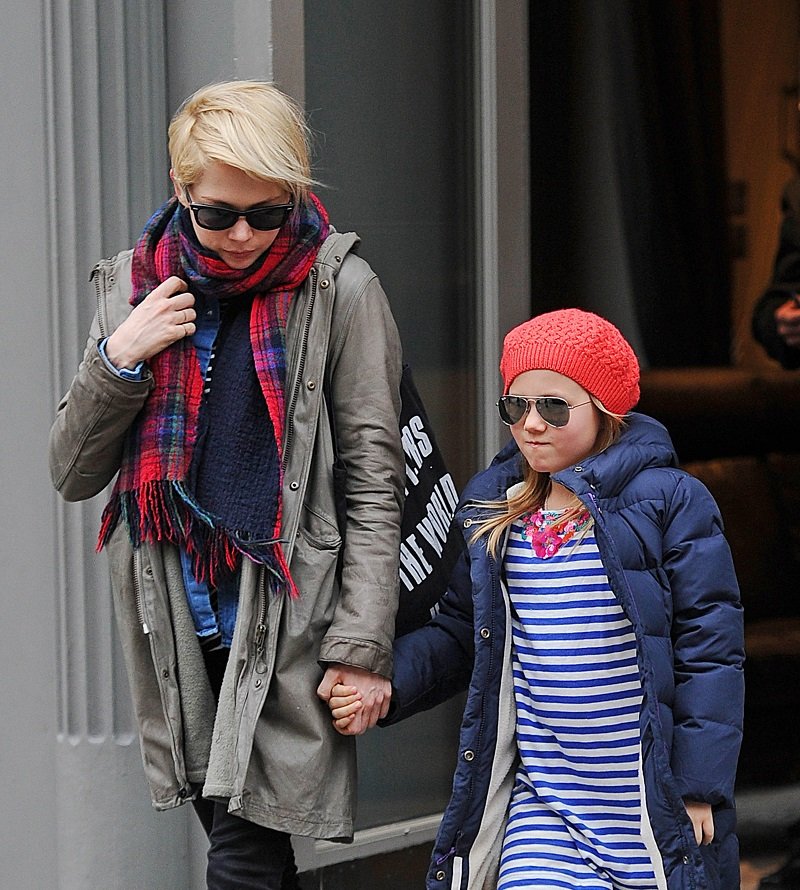 HEATH LEDGER'S DEATH
Michelle Williams also believed that Heath Ledger was a bad influence due to his drug-taking habit, which is why she wanted sole custody of Matilda.
In January 2008, Heath Ledger passed away from an overdose of medications. According to Daily Mail, his drug use spiraled out of control because he feared he'd lose access to his daughter.
Although he died about five months after he and Williams parted ways, Williams was devastated. Years later, she said she missed the year he died because she thought he would just "walk through a door" or "appear behind a bush."
Michelle Williams and Heath Ledger's daughter is 15 years old nowadays, and the actress is currently married to theater director Thomas Kail.