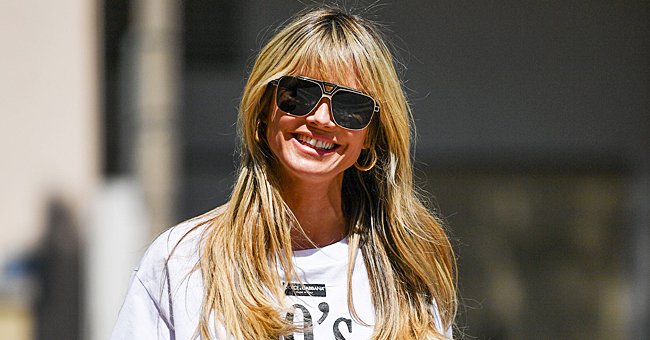 Getty Images
Supermodel Heidi Klum, 47, Flaunts Ageless Figure in a Striped Two-Piece Swimsuit While Dancing
Supermodel Heidi Klum loves sharing pictures of her impressively toned body on her social media, and on Monday, the 47-year-old wowed her fans with her stunning dance moves in a swimsuit.
Heidi Klum is one of those celebrities who are worth their weight in gold. The supermodel never fails to leave her millions of fans stunned by her ageless body and mind-blowing shape.
Whatever she wears, fans can be sure that the 47-year-old will only look her best. At 47, Klum does not seem to be aging and has found a way to retain the looks and charms that made her a global sweetheart.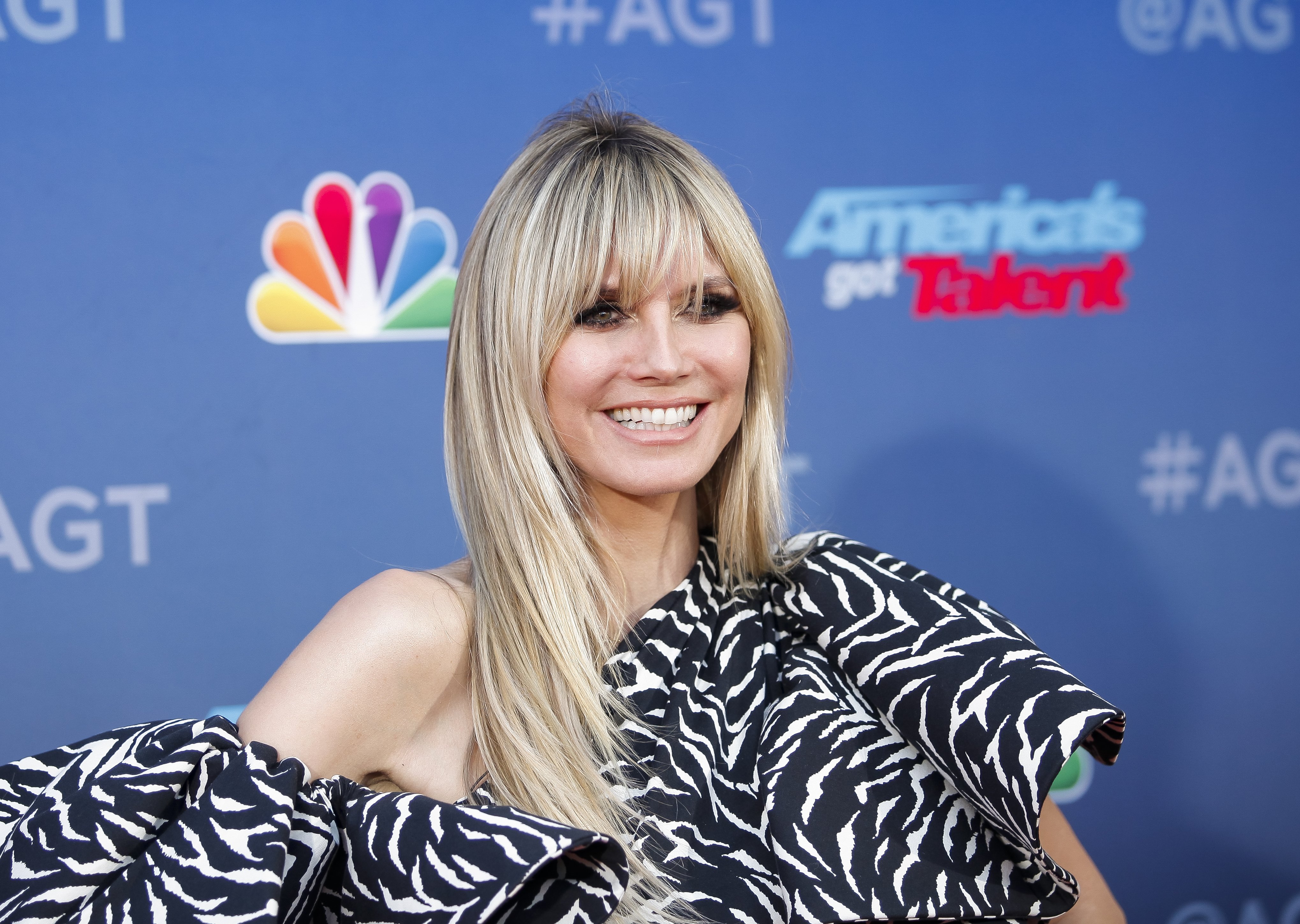 Heidi Klum attends season 15 of "America's Got Talent" in Pasadena, California on March 4, 2020. | Photo: Getty Images
On Monday, the model was in a cheerful mood and shared sweet moments with her fans. Klum is known for her fans' generous treatment, and Monday's post left nothing to the imagination.
She shared a jaw-dropping clip of her rocking a two-piece swimsuit while dancing invitingly. Her toned stomach was on full display as she displayed her magic in the eye-popping clip.
The supermodel gave a superb performance to the camera, which left her fans in awe. The 47-year-old styled her golden tresses in loose waves and accessorized the look with large gold hoop earrings.
Her body moved slowly and rhythmically to the sound in the background. Cheerfully, she danced around the room with her arms held high, and every asset was visible to her 7.9 million followers.
The supermodel believes the time is right for her little girl to take the world into her hands.
Klum is no stranger to posing in swimsuits. What marks her out is that she naturally slays in them. Recently the mother of four showcased her pert posterior in black swimwear bottoms. It took a giant sun hat to keep some details from her fans.
The blonde beauty has not lost her summer body despite being a mom of three kids. Apples don't fall far from the tree, and the actress did not just pass down her incredible looks to her daughter; she also passed down her modeling talents.
Her daughter, Leni, is taking the fashion world by storm and recently landed her first Vogue Germany cover alongside her famous mother. The mother and daughter looked like the perfect team.
Klum is said to share a special bond with her big girl, and their bond was visible in the cover photo. Leni brought her A-game to the stage as her famous mother confidently posed by her side.
That would not be the first time Klum and Leni were creating a special moment on camera. In another lovely scene, the duo shared a cute kiss in an adorable show of strength.
Klum has been supportive of her 16-year-old daughter since the teen decided that the walkway had won her heart. The supermodel believes the time is right for her little girl to take the world into her hands.
Please fill in your e-mail so we can share with you our top stories!