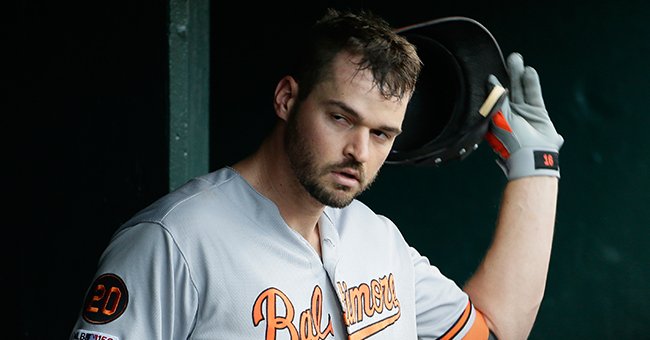 Getty Images
MLB Star Trey Mancini, 29, Opens up about His Return to the Game after Beating Colon Cancer
Major League Baseball player Trey Mancini opened up about his victorious comeback to the game after successfully beating colon cancer. The 29-year-old was diagnosed with cancer in 2020.
Following a difficult 2020, baseball player Trey Mancini emerged victoriously. The Major League Baseball player beat colon cancer and is now opening up about his powerful comeback to the game.
In an interview with Today's Craig Melvin, Mancini spoke about his remarkable first game and recovery journey. The Baltimore Orioles player recalled when he got his diagnosis right before spring training.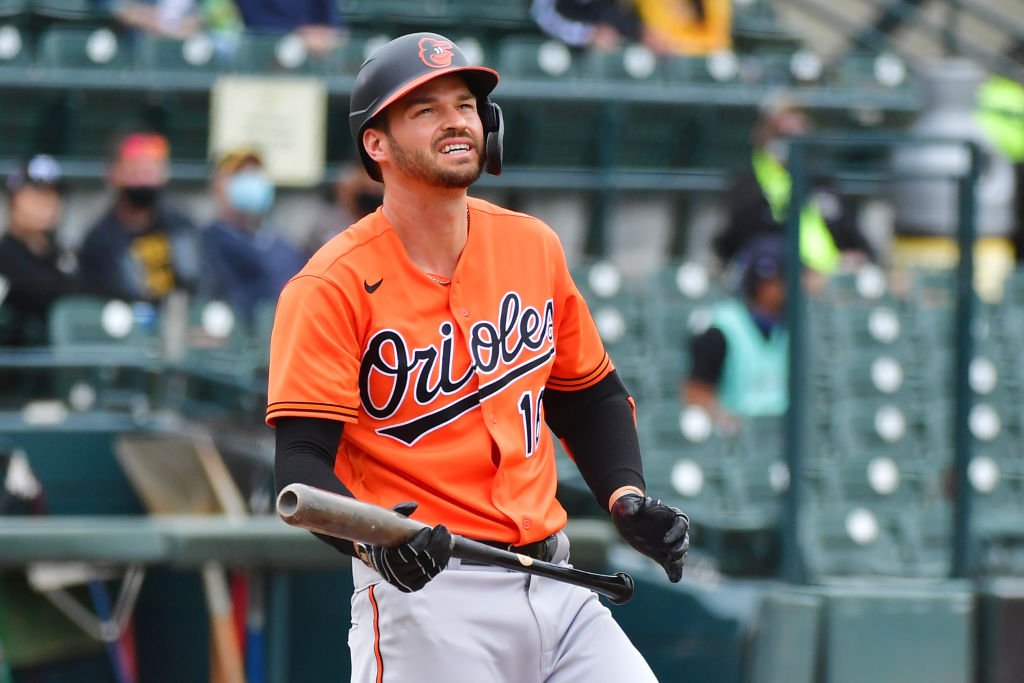 Trey Mancini on the field in the first inning during a spring training game on March 22, 2021 at LECOM Park in Bradenton, Florida. | Photo: Getty Images
He explained that he went for a routine physical, and the doctors discovered that his hemoglobin and hematocrit levels were low. Upon conducting a colonoscopy, a tumor was found on his colon.
The diagnosis came as a shock to the 29-year-old whose father, a doctor, had battled the ailment. He believed that only people in their 50's could get colon cancer, unaware of the risk he had.
Mancini began undergoing chemotherapy and surgery, but the process was traumatic and complicated, given that it happened amid the pandemic. The MLB player recounted going to treatments alone.
In February, he [Mancini] joined the Orioles for training and made his first appearance on the pitch.
He noted that his girlfriend, who was in Washington, couldn't visit him in Hopkins. Despite being in a difficult place, Mancini found hope in his girlfriend, family, friends, and most especially, his fan base.
Not only did they raise more than $80,000 for the Colorectal Cancer Alliance through sales of his jersey, a particular fan named Mo Gabba, who had battled cancer all his life, inspired the baseball player to be optimistic about life.
Although Gabba passed in July, Mancini was inspired and persevered. After undergoing surgery and completing chemo in September, he revealed that his blood work came back clean in November, and he was cancer-free.
The first baseman wasted no time in returning to his first love. In February, he joined the Orioles for training and made his first appearance on the pitch since his diagnosis on the 28th in their game against the Pirates.
He was proudly celebrated by fans who had missed him. They gave him a standing ovation before his first at-bat. Mancini addressed the overwhelming moment while speaking to Melvin, saying:
"I was thinking, 'Don't cry!' the whole time. I was really emotional."
As Mancini hopes to put in his best in the 2021 MLB season, he is overwhelmed with gratitude and feels lucky to be alive. Now, he is focused on spreading more awareness about colon cancer.
Please fill in your e-mail so we can share with you our top stories!