Gerard Butler Is Still Not Married — Get to Know His Ex-girlfriends
Hollywood's Gerald Butler is known for his top-notch delivery of roles on the big screen. One thing he is also known for is his high-profile relationships. Now the question is, does Gerald Butler have a wife? 
Gerald Butler's showbiz life and fame is as renowned as his dating life. Over the years, the actor has been known to make his romantic picks from the spotlight. 
He has never been married, and he keeps being an eligible bachelor with high-profile relationships from time to time. Here are some of his relationships that made it to the limelight.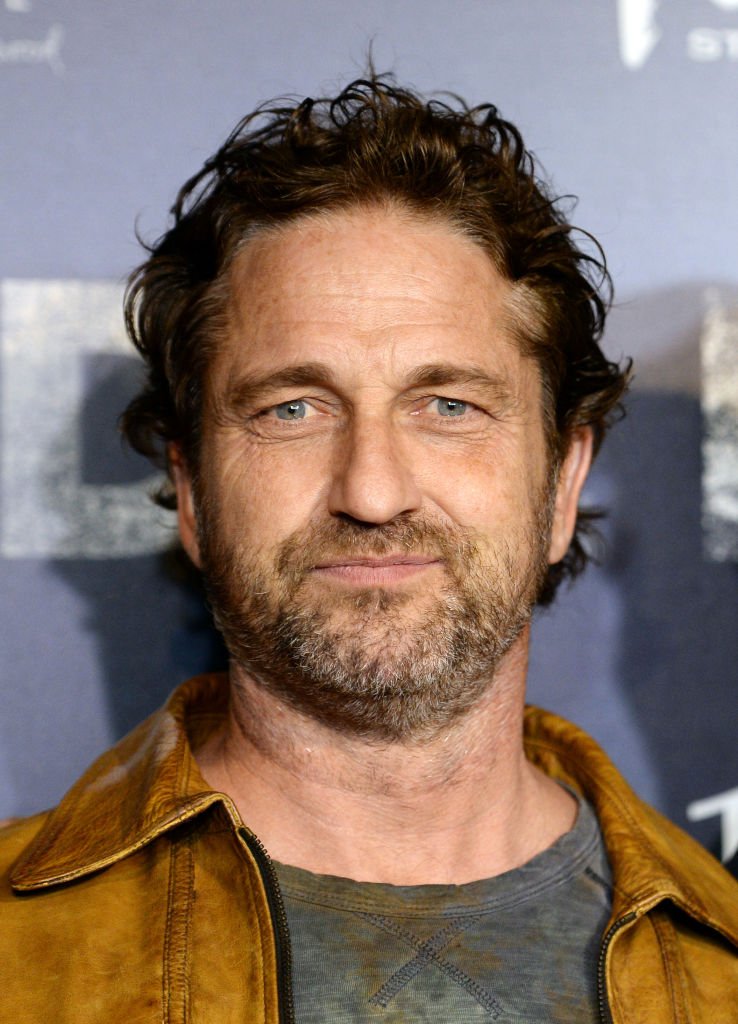 LINKED WITH TRAVIS BARKER'S EX-WIFE
The "300" actor and music star Travis Barker's ex-wife Shanna Moakler were said to be romantically linked around the time Moakler and Barker had some drama going on. At the time, Barker was recuperating from a plane crash incident.
Although Moakler was by his side while he healed, the Blink-182 drummer shared on social media that he and Moakler were not back together. After a while, she was spotted on several occasions getting chummy with Butler. 
MEETING GOGA ASHKENAZI
Goga Ashkenazi is a Kazakhstani billionaire who previously dated Kazakh oil billionaire Timur Kulibayev. She and Butler were said to have met at a 2010 Cannes Festival.
The star acknowledged that love was amazing, but added that he would, however, not give up his career for love.
The pair were seen exchanging numbers, and soon, the award-winning actor was wooing her. He was once spotted coming out of her West London mansion sometime later.
BUTLER AND MADALINA GHENEA
The "Olympus Has Fallen" star and Romanian model Madalina Ghenea were romantically linked in 2012, and Butler once admitted how smitten he was.
Butler noted that when he and Ghenea met, they spent the night talking without any romantic tension. However, he promised he would come to visit her at her house in Milan, and not long after, the movie star turned up on Ghenea's doorstep.
He once mentioned that he was one lucky guy to have met Ghenea. Unfortunately, things didn't last, and the pair went their separate ways in 2013.
BUTLER'S ROMANTIC CONQUEST 
In his romantic exploits, Butler has worked his way up the echelon into Hollywood's inner circle, and he has also been associated with several successful women in the industry. Some of them are Cameron Diaz, Lindsay Lohan, and Jessica Simpson.
The Scottish actor has also been linked to TV personality Lizzie Cundy, and insiders revealed they were pretty much into each other. The duo set up private dates while trying to keep things on a low profile.
LOVE LIFE WITH MORGAN BROWN 
The award-winning actor's relationship with real estate expert Morgan Brown is probably one of his longest. He and Brown dated on-and-off for six and a half years and were still seen grocery shopping last August.
The attractive couple first met in Malibu in 2014 and struck it off right from the start. They broke up a few times, and in 2019, insiders claimed that the pair were together and going on strong. However, the final split seemed to have happened in 2020. 
CROSSING BRANDI GLANVILLE
Back in 2018, "RHOBH" star Brandi Glanville had a spat with Butler after he appeared on "Watch What Happens Live with Andy Cohen," and when asked about their relationship, he refused to comment on it.
The reality star was quite livid, taking to her website to pour out her heart and anger. Glanville's outburst had her calling Butler out for his errors and bashing him for not acknowledging her. She also advised him to treat the women in his life better. 
 FINDING THE ONE
Once speaking candidly about his escapades and very public relationships, Butler, 51, made it known that he was yet to find his own person. He admitted to having been with many "princesses," but he just hasn't found "the one princess."
He did a double-take, this time evaluating the fact that he might have found her once and she might return to him one day. Butler blamed his work life for its effect on his love life. The star shared that it was harder to be in a relationship in showbiz. 
The star acknowledged that love was amazing, but added that he would, however, not give up his career for love. He noted that other things like spirituality, work, and venture were equally essential. 
After so many years in Hollywood, Butler still remains an eligible bachelor, a fact most of his fans may find worth knowing.