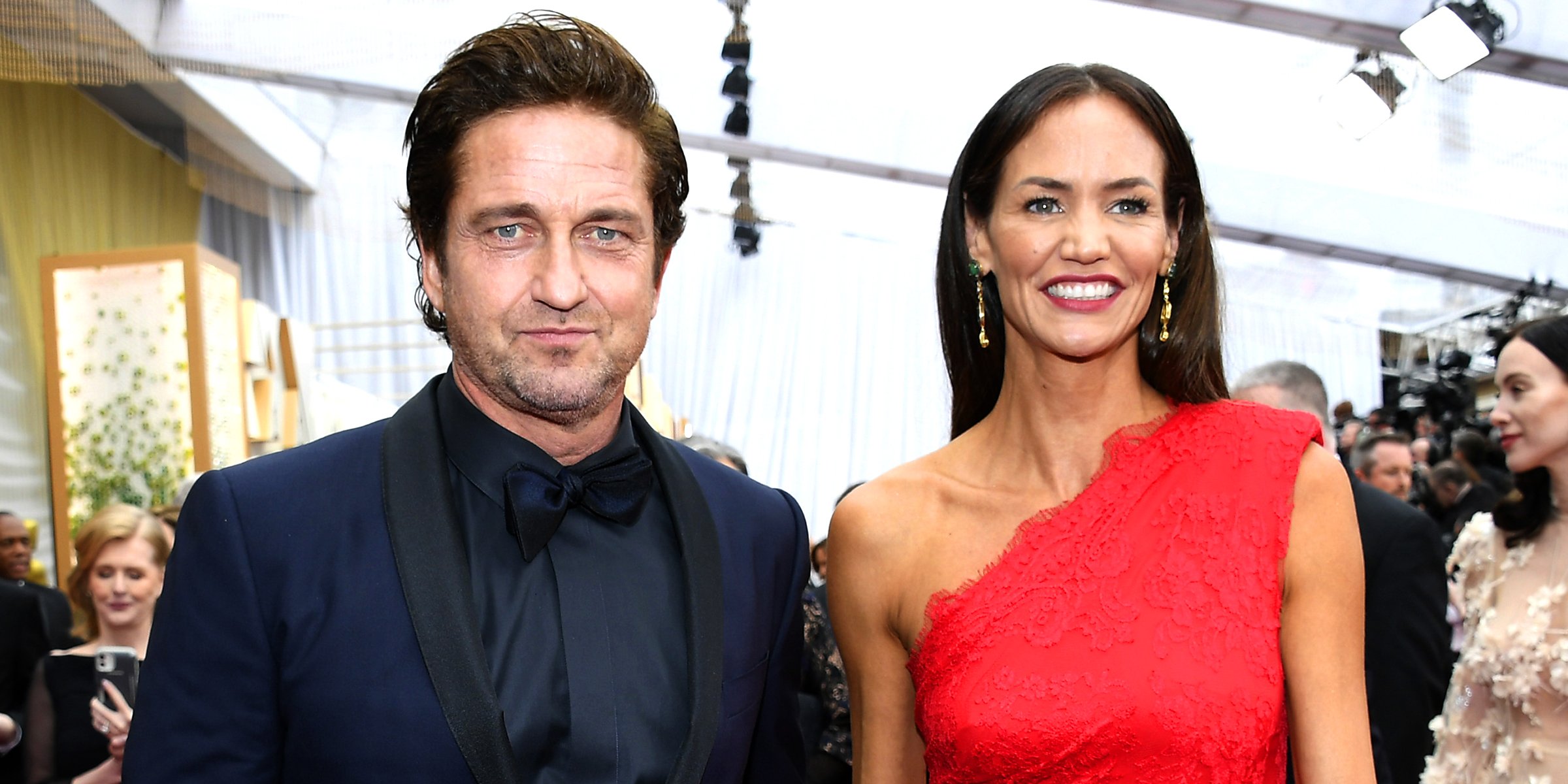 Morgan Brown and Gerard Butler | Source: Getty Images
Gerard Butler Still Looking For 'The One Princess' - His Longtime Rollercoaster Relationship with Morgan Brown
Whether as a father or husband, Gerard Butler knows how to mesmerize his audience with his award-winning performances onscreen. But in reality, he does not play any of those roles. The notable actor is in a relationship with Morgan Brown, his longtime off-and-on beau.
For many years on the big screens, Scottish-born actor Gerard Butler has captivated his audience with his spectacular interpretation of roles, earning a spot as an A-list celebrity.
But despite his impressive talent and well-padded resumé, he is still not married. However, the "300" star has been linked to high-profile women.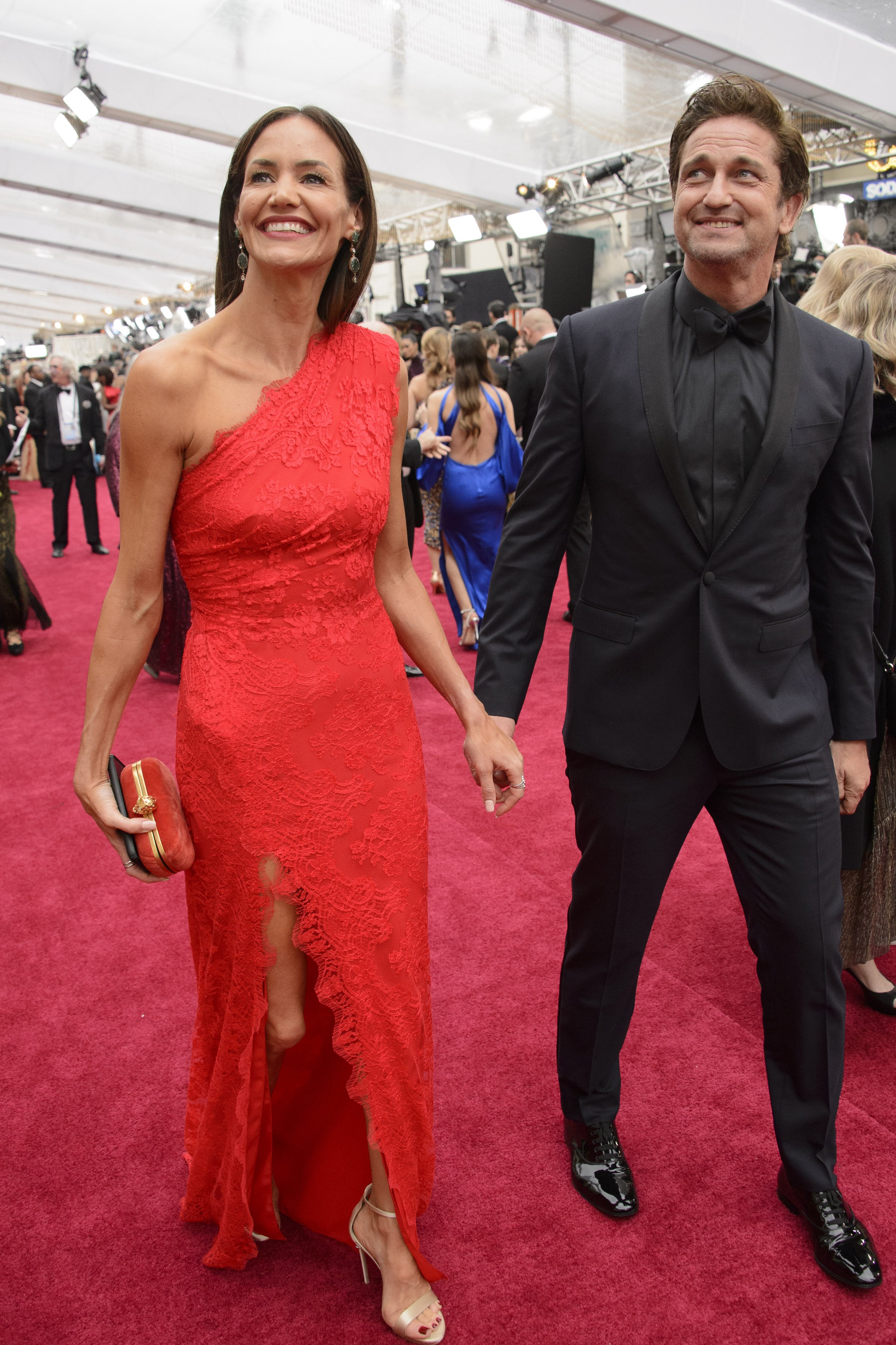 Morgan Brown and Gerard Butler at the ABC's Coverage Of The 92nd Annual Academy Awards. | Source: Getty Images
One of his most talked about relationships is with Morgan Brown, his longtime lover, whom the actor breaks up with periodically. Many wonders if she would ever be Gerard Butler's wife or has the on-and-off couple separated for good.
On-Again, Off-Again Relationship with Morgan Brown
Butler's most famous relationship remains with real estate developer Brown. Even though it was not stable, when active, it was an admirable relationship, with the pair being supportive of each other.
Even after breaking up with Glanville, the actor refused to acknowledge their romance; however, the "RHOBH" star was not having any of it, so she called him out and advised him to respect the women in his life.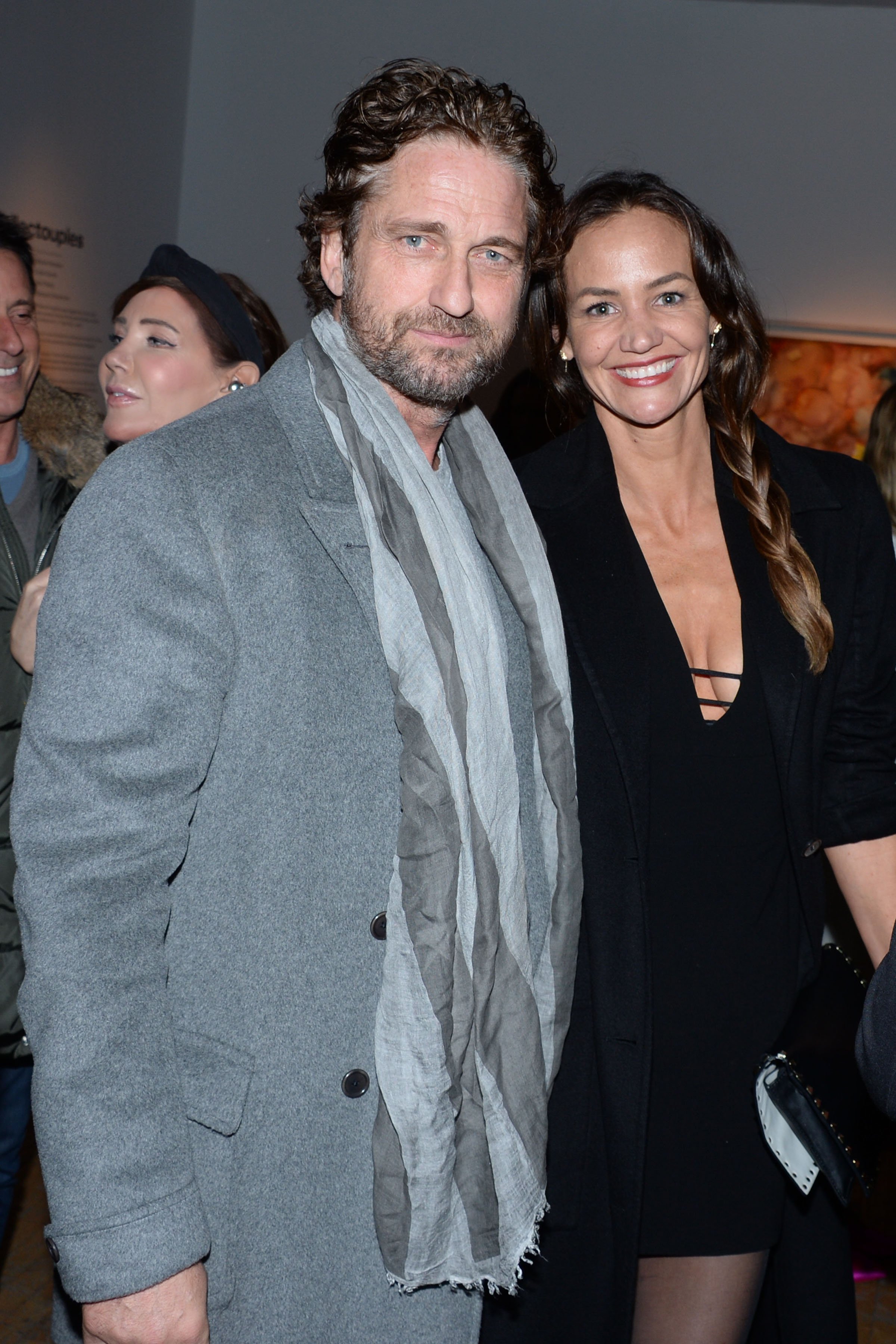 Gerard Butler and Morgan Brown at Sony Pictures Classics And The Cinema Society Host The After Party For "The Burnt Orange Heresy" at New York Academy of Art on March 5, 2020 in New York City. | Source: Getty Images
The couple's status was confirmed following a beach outing in Malibu in 2014. They were photographed basking in the joys of the moment. Two years later, in November 2016, a spokesperson from the actor's camp confirmed that they were no longer an item.
In July 2017, they reignited the sparks. The couple was spotted on another beach outing in Tulum, Mexico, where they were vacationing.
Three months later, the "Angel Has Fallen" star revealed that he was still in the market. However, he confessed that dating was a daunting task due to his schedule. According to him:
"It has been hard to get much done. I have no personal life."
In 2019, the attractive couple reunited. They attended a red carpet event, holding hands and flashing smiling faces. But a year later, news of their separation rocked the headlines. Neither mentioned the reason for the split or commented on their dissolved romance. Reportedly, the couple is back together.
Morgan Brown's Work Is Not Related to the Film Industry
Brown was born in Beverly Hills into a family with a knack for acting. Her mom, Karen Somerville, was an actress and fashion model, while her dad, Harry "Coco" Brown, worked as a screenwriter and producer.
Her dad was also a real estate developer who invested in the business after moving his family to New York. As a teenager, Brown found interest in modeling, but when she grew older, she fell in love with real estate, pouring her passion for arts and designing into the business.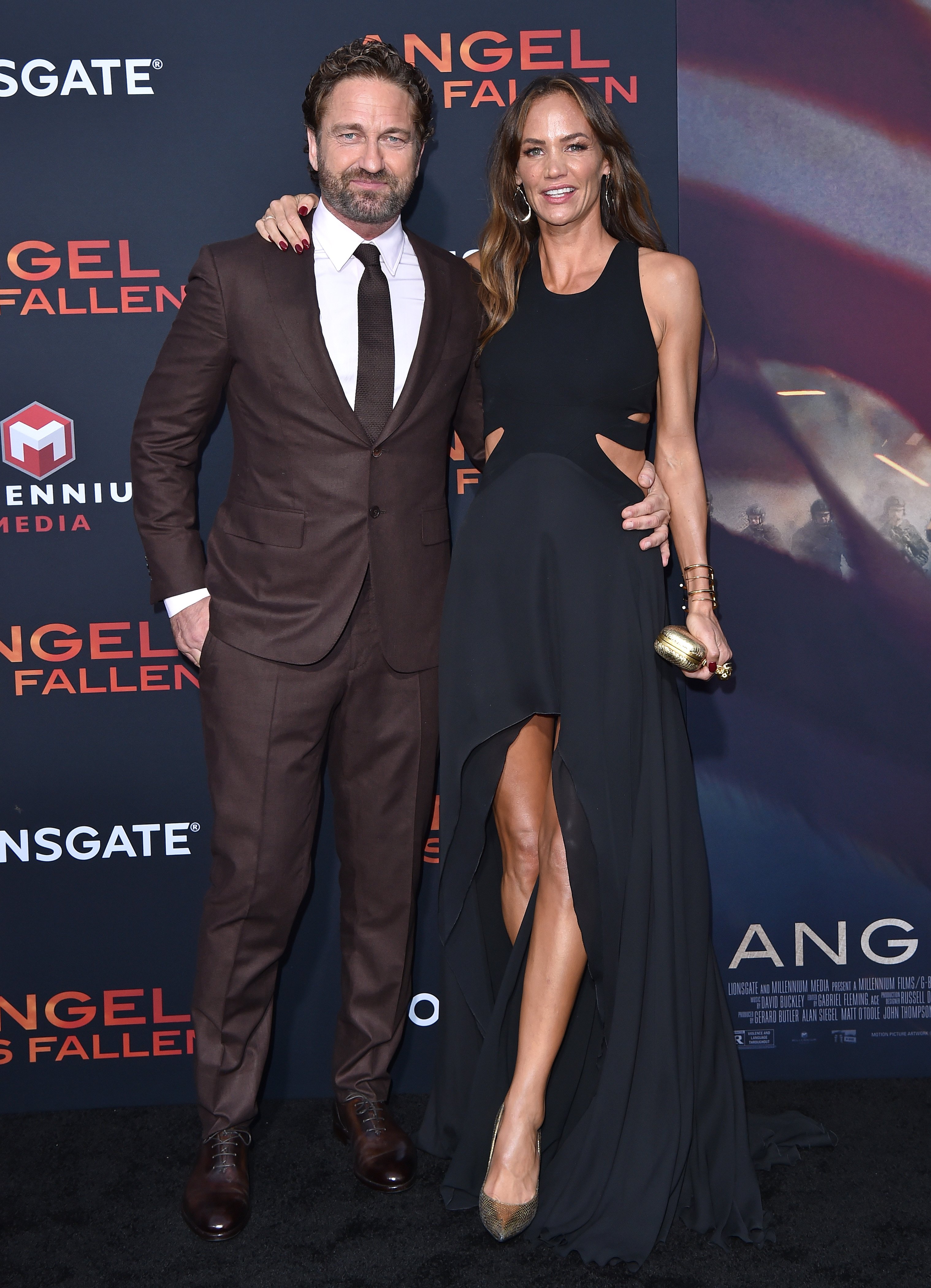 Gerard Butler and Morgan Brown at the LA Premiere of Lionsgate's "Angel Has Fallen" at Regency Village Theatre on August 20, 2019 in Westwood, California. | Source: Getty Images
In 2004, Brown took control of her dad's company and established her legacy in the field by building other estates. As she became famous, she created the Morgan Brown Designs and has since stuck to telling her story through her designs, which is her watchword.
Gerard Butler in Search of the One
Despite his unstable relationship with Brown, the "Law Abiding Citizen" star remains optimistic about the future of his relationship. Butler is not oblivious to his history as a notorious ladies' man but admits that he has yet found the one true princess.
The movie star did a double-take, explaining that he might have found his soulmate, but missed her. However, he is hopeful she will return to him.
The "Last Seen Alive" actor noted that he still believes in love but will never forsake his career for it. According to Butler, life consists of spirituality and work, both of which are essential to him.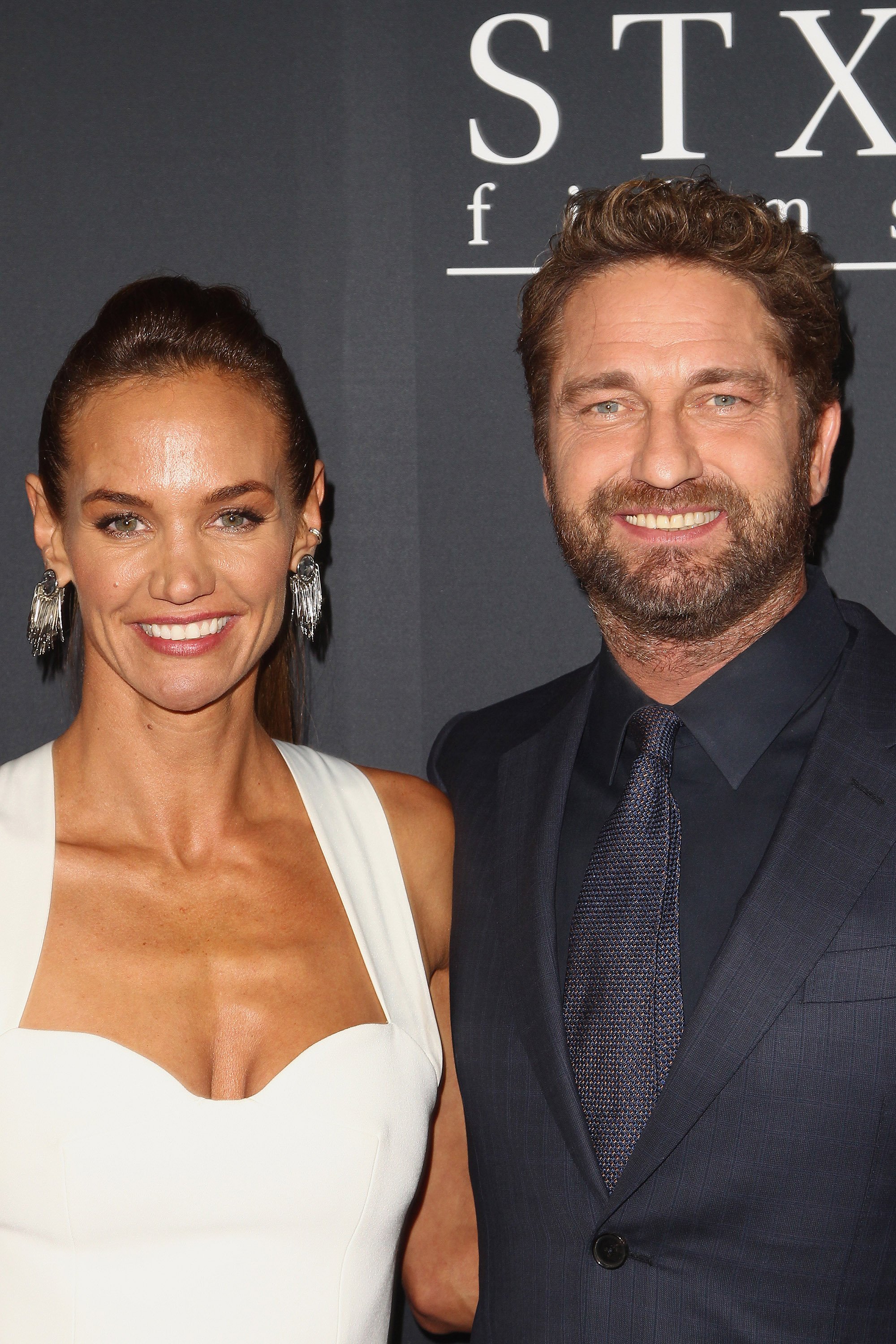 Gerard Butler and Morgan Brown at the Premiere Of STX Films' "Den Of Thieves" at Regal LA Live Stadium 14 on January 17, 2018 in Los Angeles, California. | Source: Getty Images
Following his split from Brown, he revealed how work had been the dating barrier; however, he was confident that there would be light at the end of the tunnel—revealing the possibility of marriage. In his words:
"I'm a way better person after my time with Morena as my therapist, definitely. I wouldn't say I'm marriage material yet, but I'm definitely further along that road."
Gerard Dated a Kazakhstani Billionaire
As mentioned above, Butler dated some high-profile women. In 2010, he was linked to Gaukhar "Goga" Ashkenazia Kazakhstani billionaire who was formerly in a relationship with Kazakh Oil billionaire Timur Kulibayev.
The duo met at the Cannes Film Festival, and eagle-eyed sources confirmed that the actor tried to woo her. Eventually, they exchanged numbers, and Butler visited her West London mansion.
Relationship with a Romanian Model
In 2012, the "Olympus Has Fallen" star dated Romanian model Madalina Ghenea. During their time together, he admitted to being captivated by her.
When they met, the pair spent hours talking without any romantic tension. Butler realized he had fallen in love, so he promised to visit her in Milan. Although the actor fulfilled his promise, their romance was short-lived, lasting only one year.
Butler's Romantic Conquest
The actor's romantic conquests include a list of women in the entertainment industry, and they are no small fry. The names on his lovers' list include Cameron Diaz, Lindsay Lohan, Jessica Simpson, and Brandi Glanville.
Even after breaking up with Glanville, the actor refused to acknowledge their romance. However, the "RHOBH" star was not having any of it, so she called him out and advised him to respect the women in his life.
One of his notable low-key romances was with TV personality Lizzie Cundy. These two planned to make it a secret, so they set up private dates during their affair.
Despite the seemingly unending list, Butler learned from his experiences, and now, he is a better man who hopes to find the one true princess with whom he would commit and build a happy-ever-after.
Please fill in your e-mail so we can share with you our top stories!