Nick Cannon Baby's Mother Brittany Bell Gushes Over Her Gorgeously Smiles in Kid Chair
Actor Nick Cannon's Baby mama, model Brittany Bell, recently gave her fans and followers a warmly welcomed glimpse at their newborn daughter, Powerful Queen, beautifully dressed in a fabulous purple outfit.
Nick Cannon's newborn daughter has undoubtedly inherited his endless charms, and her mom, Brittany Bell, could not be any happier. Bell recently shared clips of their daughter, captioning them with lyrics of Justin Bieber's song, "Intentions." They read:
"Gorgeous. Make 'em drop dead. You're a killer."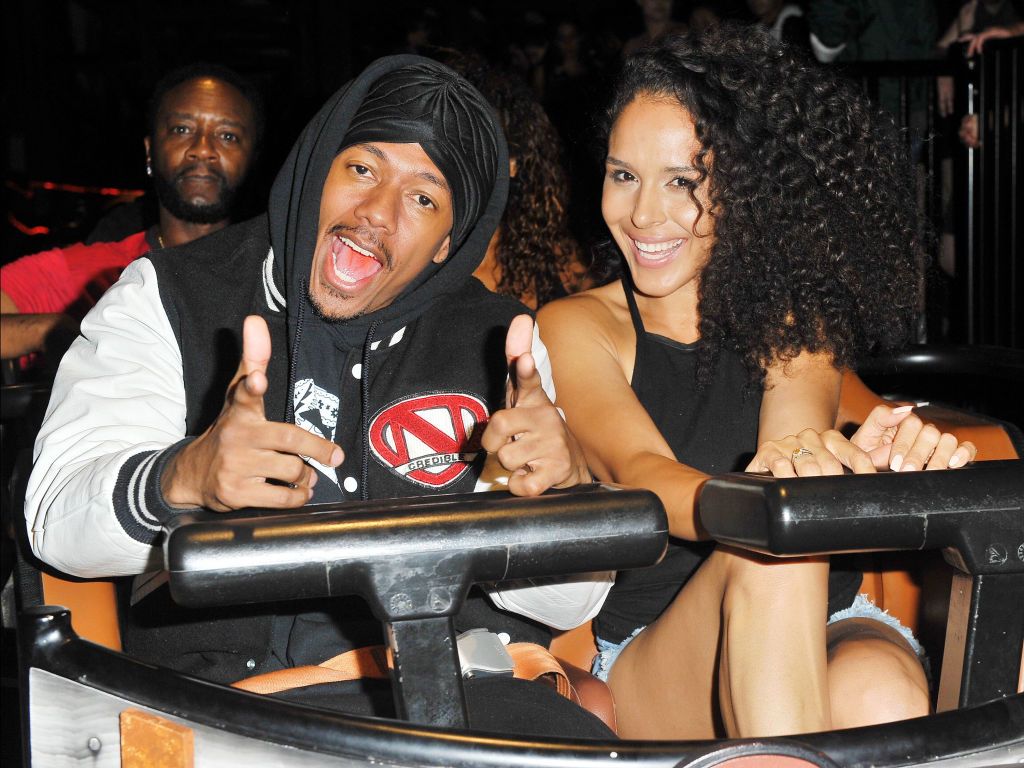 True to Bell's choice of song lyrics, her precious daughter, Powerful Queen, was undeniably as gorgeous as she described. The proud mom shared more clips of her little one on her Instagram story, further melting her fans' hearts.
The videos showed Bell and Cannon's beautiful newborn, Powerful Queen, looking absolutely radiant in a vibrant purple outfit. 
The little one stared at the camera in awe with her captivating eyes as she rocked her little purple headscarf and matching sweater. As though the infant knew she was in for a photo session, she smiled warmly at the camera.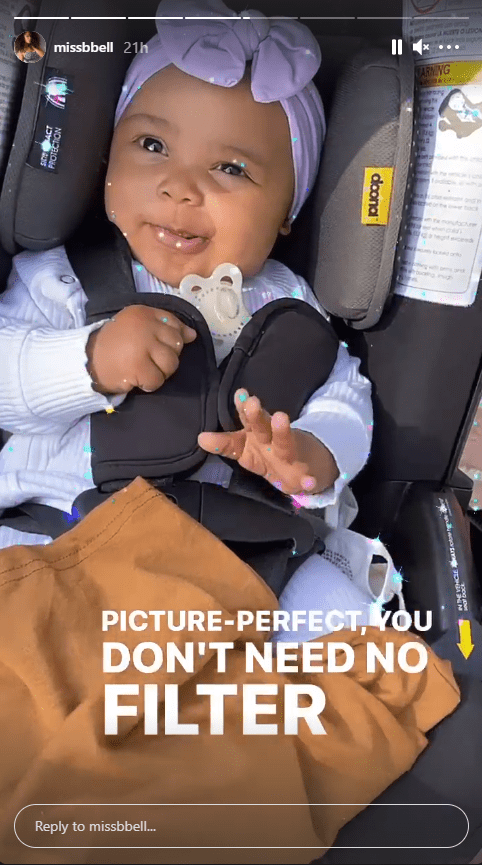 Baby Powerful was snugly seated in her baby car seater with her cute white binky making an appearance in the clips as well. Bell's fans must have swooned at the sight of the little beauty.
Bell and Cannon have since been in an on-and-off relationship, and with their second child here, rumors of a reconciliation loom.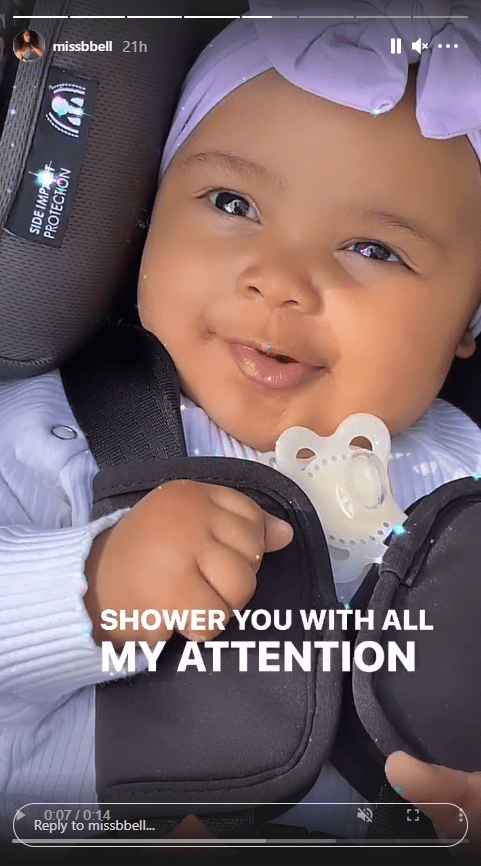 Powerful Queen might wear a headscarf like the concept was made for her, and she might pose for the camera like she has been doing it for years, but fans would be thrilled to know that she is only a few months old.
Bell and Cannon welcomed their lovely bundle of joy late last year and have since made it a point to have their fans fall in love with her. The model shared the good news of Powerful's arrival in an Instagram post. She shared:
"The best gift ever ♥️ we have been surprised with... A GIRL!!!!! Powerful Queen Cannon came this week perfect timing for Christmas."
The actor and his partner posed for photos in their festive Christmas regalia, all smiles, as they celebrated their latest family member's arrival.
Months before, Cannon expressed his unparalleled excitement at their much-anticipated baby girl's birth. The "America's Got Talent" host welcomed Powerful Queen as his second child with Bell.
His first child with her, 4-year-old Golden Sagon, was born in 2017. The actor also shares his twins, Moroccan and Monroe, with his ex-wife, singer Mariah Carey. 
Bell, who is a pageant star, reportedly first met Cannon back in 2015. The two have since been in an on-and-off relationship, and with their second child here, rumors of a reconciliation loom.
The pair were spotted having a date night about a month before Bell gave birth to Powerful Queen. While details have neither been confirmed nor denied, it is safe to say that the pair has been blessed with a wonderful little girl.