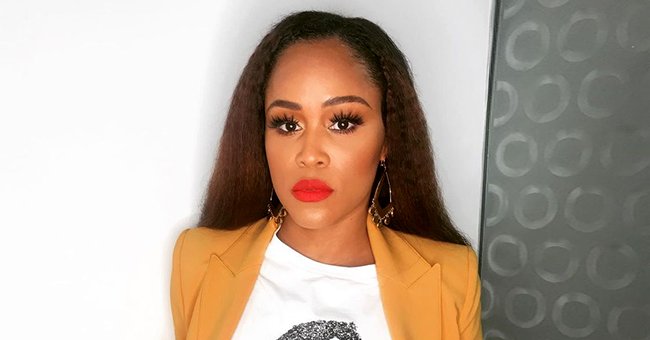 instagram.com/therealeve
Eve Leaves Nothing to Imagination in a New Photo Wearing a Black Cutout Swimsuit with Gold Accents

Not afraid to talk about social issues, Eve has always been a force of nature, from being a rapper, actress, and eventually a talk show host. Recently, she took to social media, flaunting her fab figure.
Taking to her Instagram, Eve left very little to the imagination as she put her voluptuous body on display for a Fashion Bomb Daily shoot. In the gorgeous snapshot, she wore an alluring itty-bitty $825 Davine swimsuit.
The singer sat on the floor sensually, looking deep into the camera lens with enticing dark and sparkling eyes. Her facial expression conveyed that she was ready for business, fierce confidence oozing out of the picture.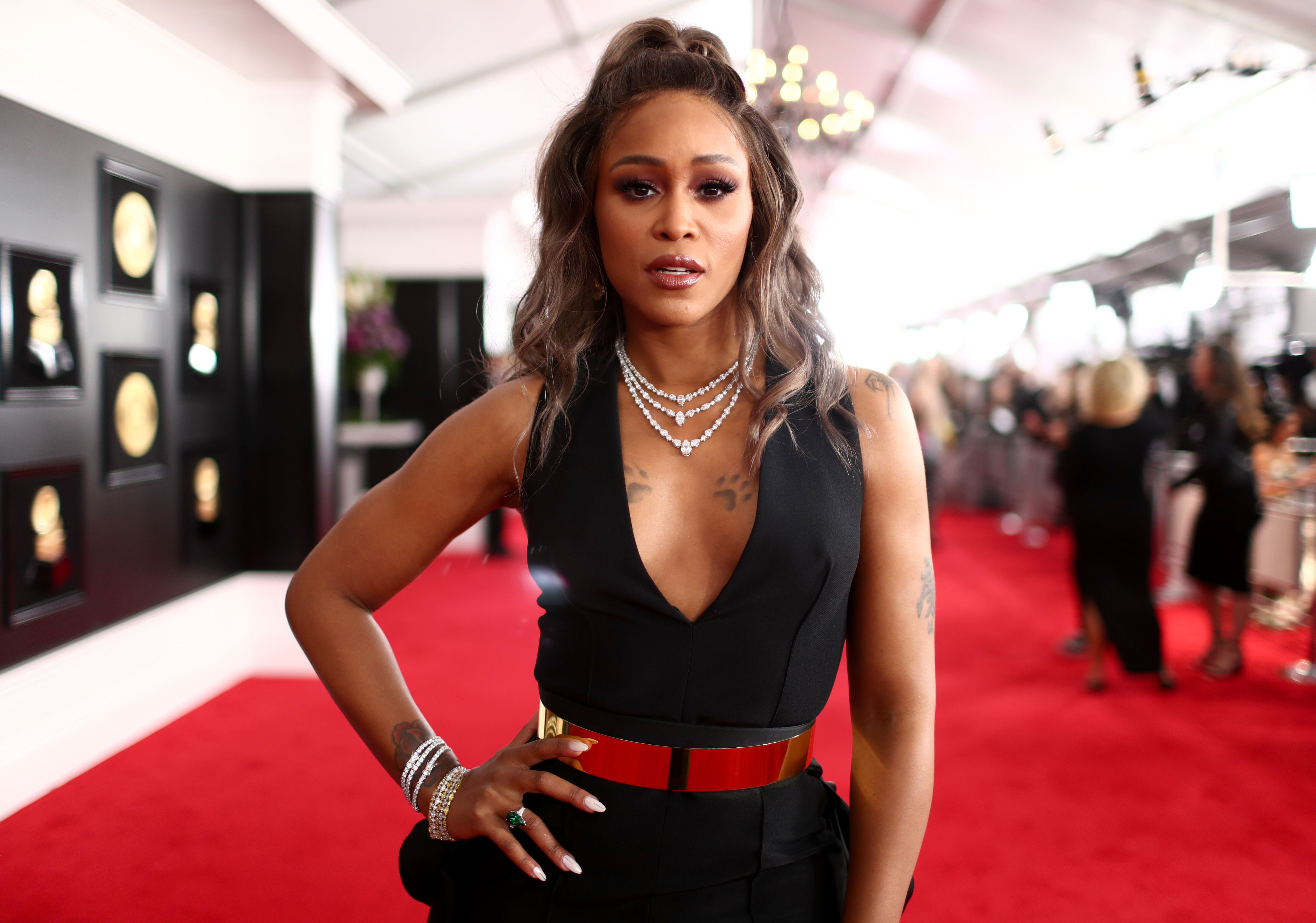 Eve at the Grammy Awards on February 10, 2019 in L.A. | Photo: Getty Images
BLONDE BOMBSHELL
Eve exuded the "blonde bombshell" look as her almost-white hair was slicked back into subtle waves that landed softly on her shoulders. The rapper was definitely excited about her tresses, taking to the caption to write:
"I just LOVE blonde hair!!!!"
The black swimsuit she wore hugged her figure tightly while showing off her bust, her cleavage, as well as her flat stomach. Golden hoops were scattered throughout the costume, keeping the attire together and matching her golden jewelry.
TAKING TO THE STAGE
Eve wore subtle yet sexy fishnet stockings which accentuated her gorgeous thighs. Her knee-high boots complemented her black costume as well as her tattoos that brought out the generally boss babe feel of the picture.
Eve claimed that she has had to have serious and difficult conversations with [her spouse] about racial issues.
Looking self-assured and ready to take to the stage, Eve held a microphone in her right hand. Her left hand rested on the floor, showing off her white nail polish that finished off the golden and white aspects of the shot.
RAP BATTLES
Like many famous musical wordsmiths before and after her, Eve used to partake in many rap battles on her superstardom journey. The artist explained she didn't care where the battles would take place, expressing:
"I was a battle rapper. I wanted to go up against all the guys, in every cypher, on every corner. I've always been a tomboy."
Speaking more about her experience as a rapper, Eve conveyed that she never wanted her music to be defined by her sex. Rather, she simply wanted her abilities as an artist to take the main stage and be the focus.
Not only is Eve a talented music artist, actress, and television talk show host, she is also a doing wife to millionaire Maximillion Cooper. Speaking about her husband, she expressed that he has a weird way of joking.
Apparently, before she had met both of her parents, Cooper claimed that his father was a racist. This turned out to be a joke, where his mother and father both turned out to be the farthest thing from bigoted.
Even though her husband has joked about race in the past, Eve claimed that she has had to have serious and difficult conversations with him about racial issues. This was specifically so after the death of George Floyd.
She emphasized, however, that they have been having these types of discussions even before the incident. She said that while these talks have been hard, they have also led the couple to understand one another on a deeper level.
Please fill in your e-mail so we can share with you our top stories!