Eve Spends Quality Time with Billionaire Husband Maximillion Cooper's Family in the Countryside
American rapper and actress Eve Jihan Cooper, in a recent post on her producer husband's Instagram feed, was seen spending quality time with his family in the countryside. 
Famous American rapper Eve Cooper was seen spending time with her husband, Maximillion Cooper's family in the countryside in a recent post on his Instagram feed. 
In the wholesome post, Eve, her husband, two of his family members, and a dog were seen lined in a green field, jumping happily in the short boomerang Instagram video.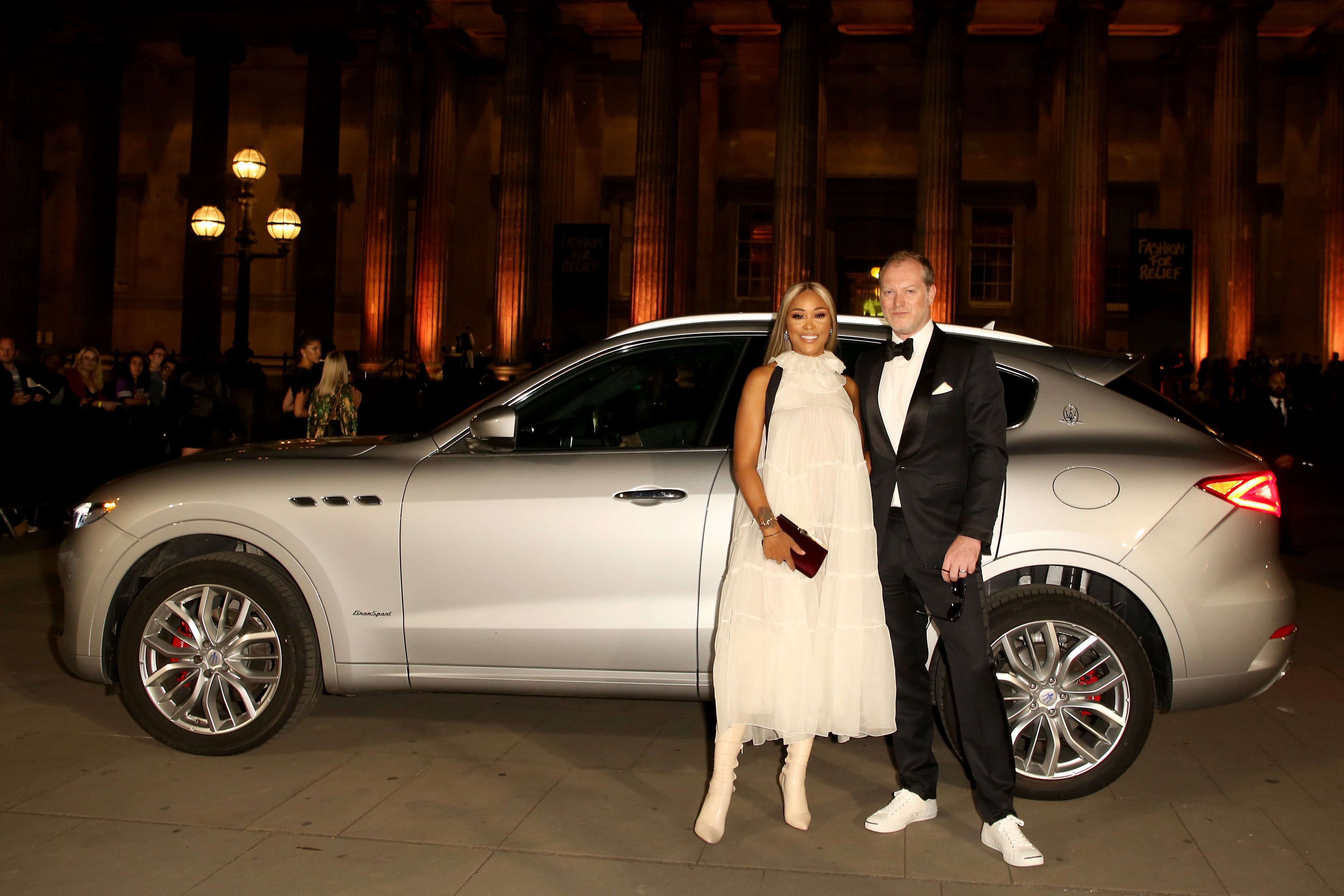 The star was clad in a long-sleeved orange sweater, a pair of orange sunshades, and a face cap. Also tied around her waist was a black sweater and as she jumped, she clutched the dog leash tightly. 
Cooper's father was also seen shuffling agilely in the short video alongside his daughter, while his son gave an excited jump. Beneath the post, the Gumball 3000 founder captioned: 
"Check out my dad's hot shoe shuffle. Family walks in the countryside…"
Eve and Cooper have been together for six years and their love only seems to wax on stronger. The pair reportedly met in 2010 at a Gumball 3000 rally and they have been inseparable since. 
Cooper was previously married to Julie Bangstrup and the pair had four children together. Though it might have been a lot to take in for Eve, the family has shared a tight bond since she joined the bandwagon. 
She explained that just before she met his parents, he shockingly mentioned that his father was racist. 
The love birds tied the knot in 2014 and in different interviews, they seemed more than excited to share their love story. While Eve revealed that the marriage had changed her for the better, Maximillion gushed about his undying love for her. 
The rapper has also formed a powerful bond with his four kids, Lotus, Jagger, Mini, and Cash. Though she admitted that it was rocky at first, she said she loved being a part of their lives and could not wait to give them siblings. 
In another interview, the rapper spoke about her husband's unique sense of humor. She explained that just before she met his parents, he shockingly mentioned that his father was racist. 
However, this was a joke as his parents were pleasant and welcoming when they eventually met her. The racism subject has nonetheless been a source of concern for the star. 
Eve revealed that she had been having uncomfortable conversations about racism with Cooper during the Black Lives Matter protests. Being in an interracial marriage, it was a pressing topic of discussion for the pair.
She, however, explained that it had been a positive experience since Cooper was very understanding. She also added that they got to know each other's different sides that they had not seen before.