Andy Cohen Greets His Fans While Riding a Boat during Sunset through His Instagram Stories
American television personality Andy Cohen gave his fans a glimpse into his vacation as he shared a picture of a setting sun on his Instagram Story. 
Television personality Andy Cohen sent his warm greetings to his fans from vacation in two posts he made on his Instagram Story on Thursday. The "Watch What Happens Live With Andy Cohen" star shared a picture showing him in a white print T-shirt.
In the snapshot, he sat on an off-white chair inside a boat. A part of the sea waters could be seen over Cohen's grayed-out hair as he posed. In the post's caption, he wrote, "HI, FROM VACATION," and added the emoji of a shining sun. 
The 52-year-old also shared two pictures showing the setting sun. The first snap showed the sun's last glimpse as it was about to set, causing the clouds to have a golden yellow color. 
In the second photo, the sun was no longer visible, with only the golden yellow skies the sign of its diminishing presence. The pictures also showed the calm sea waters and dark blue clouds.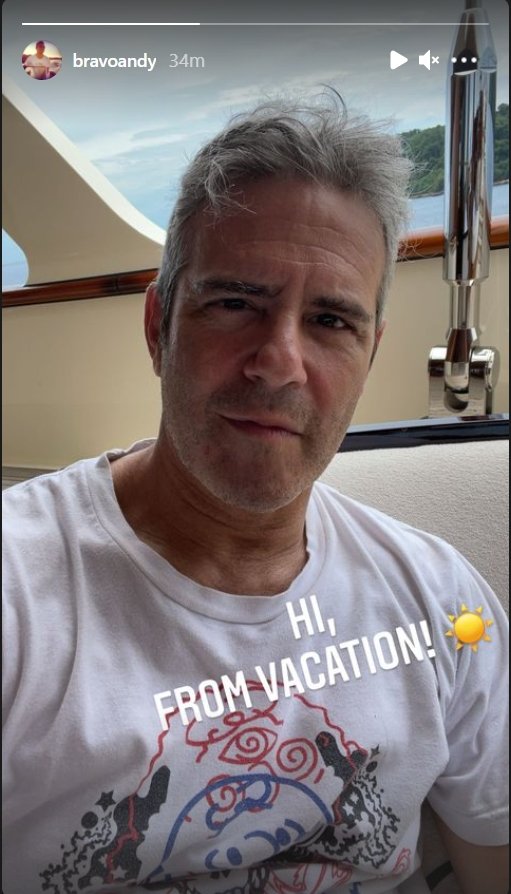 Cohen is the man behind Bravo network's hit television series, "The Real Housewives," and is set to host E!'s new reality television show, "For Real: The Story of Reality TV," which premiered on Thursday.
Cohen said Benjamin and Cooper's nearly one-year-old son, Wyatt Morgan, have struck up a close bond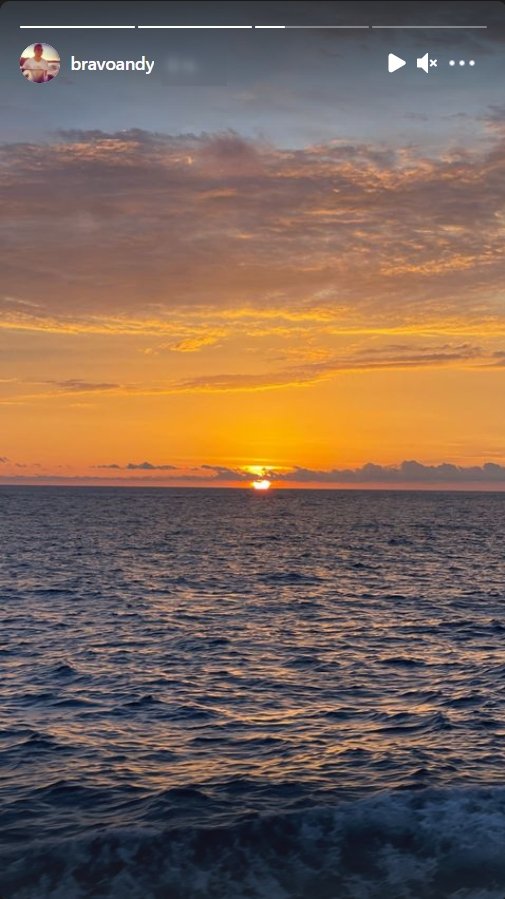 Despite being a part of reality television shows, the television personality does not wish to do a reality show about his life. In a chat with E! News, he explained why that is the case. 
Cohen said he would be horrible with such a show because he would not trust the producers and do the editing by himself. Likening himself with the Kardashian-Jenner matriarch, Cohen said: 
"I think I would be editing myself. I like to have final cut like Kris Jenner. I like to have final cut."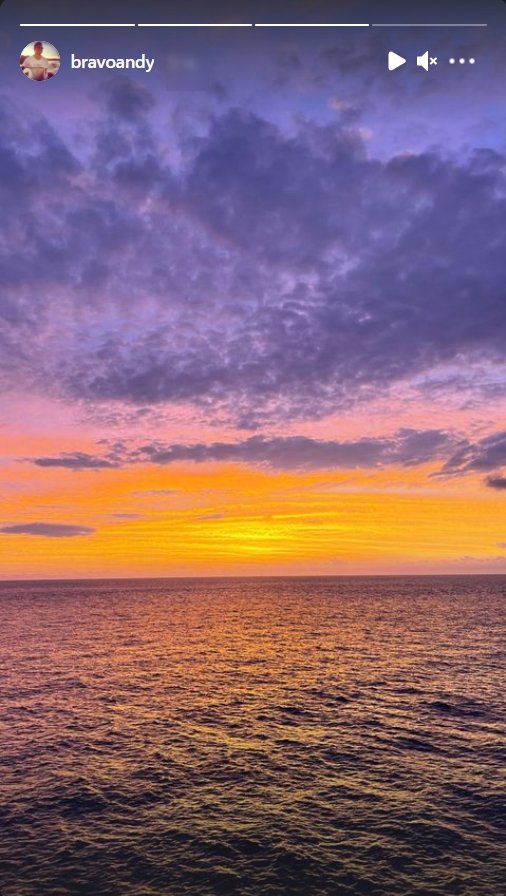 Cohen is a father to a son named Benjamin Allen. The little tot turned two in February, and his father made it a worthwhile celebration by hosting a virtual birthday party complete with a beautiful rainbow cake. 
Cohen took to his Instagram Stories to share glimpses from the birthday bash, showing as he and Benjamin sliced the beautiful candy-filled cake. 
The proud father is close friends with CNN anchor Anderson Cooper. Both men's friendship is widely celebrated among fans and seems to have passed to their sons. '
In a chat with People, Cohen said Benjamin and Cooper's nearly one-year-old son, Wyatt Morgan, have struck up a close bond, which has amazed them. 
He revealed the boys have an adorable tradition whereby Benjamin wakes Wyatt up to play during visits and always gives him a hug and a kiss.