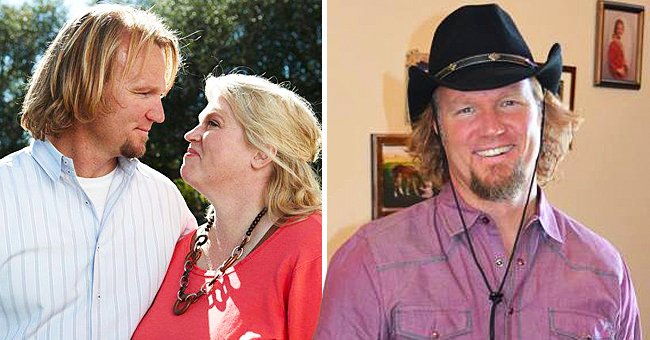 facebook.com/sisterwives
'Sister Wives' Star Kody Brown Asks Wife about Their Relationship after Being Separated Amid the Pandemic
In a recent episode of "Sister Wives," Kody Brown asked his wife, Janelle, where their marriage stands after being separated due to the COVID-19 pandemic. The couple has, however, asserted that they are in a good place.
Reality star Kody Brown and his wife Janelle Brown were separated for a long time following the outbreak of the COVID-19 pandemic. But now, the two have reunited, and it seems they are up for some difficult conversations.
In an exclusive sneak peek of their reality show, "Sister Wives," Kody was seen arriving at Janelle's house, where she resides with a few of the couple's six children together.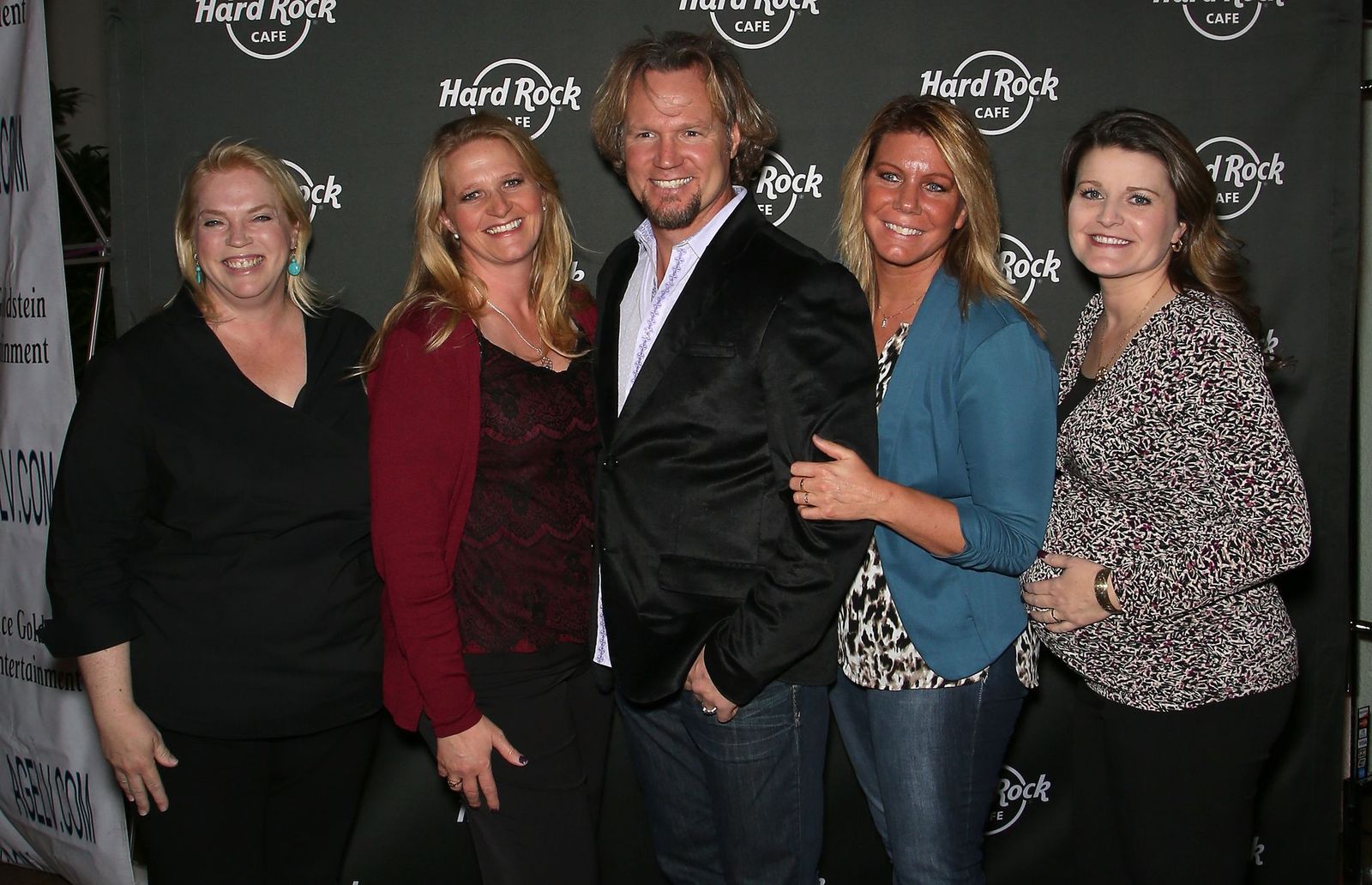 Janelle, Christine, Kody, Meri, and Robyn Brown at the Hard Rock Hotel's 25th-anniversary celebration on October 10, 2015 | Photo: Getty Images
In the clip, Kody was overwhelmed with emotions as he admitted to developing anxiety over the thought of seeing Janelle while telling her how much he missed her.
Janelle noted how much she missed her husband while adding that she also had anxiety overseeing Kody again. During a confessional, the couple then opened up about how the distance tested their marriage.
Kody then asked his wife the "What are we" question. The couple then looked at each other before giggling. He, however, quickly added that once they got together, things between them automatically went back to normal.
But while Janelle is happy to see her husband, she revealed that their children start panicking whenever Kody leaves home for a long time. According to the mom of six, her kids fear that their dad's absence might split up the family.
Last month, Christine also opened up about the struggles of being in a polygamous family.
Kody is most famous for the popular TLC show "Sister Wives," which highlights his life as a polygamist with his four wives, Meri, Janelle, Christine, and Robyn, with whom he shares 18 children in total.
While Kody and his wives mostly have a loving relationship, they also have issues that viewers often catch a glimpse of over the years. The pandemic has also seemingly deepened the plural family's problems.
In a recent episode of "Sister Wives," Meri opened up about her rocky relationship with Kody, revealing that they only see each other once in a while. This has, however, not changed much between them since they have long struggled in their marriage.
Last month, Christine also opened up about the struggles of being in a polygamous family, admitting that the hardest thing she has had to deal with is feeling like she does not have a say sometimes.
But while Janelle knows her husband's struggles, the mom of six does not meddle in issues concerning her sister's wives. According to her, talking to Kody about his other wives could prove dangerous for her relationship with him.
While their family dynamic is not conventional, Kody and his wives seem to have found a working system for themselves. But despite their issues, at the end, it's all love between them.
Please fill in your e-mail so we can share with you our top stories!