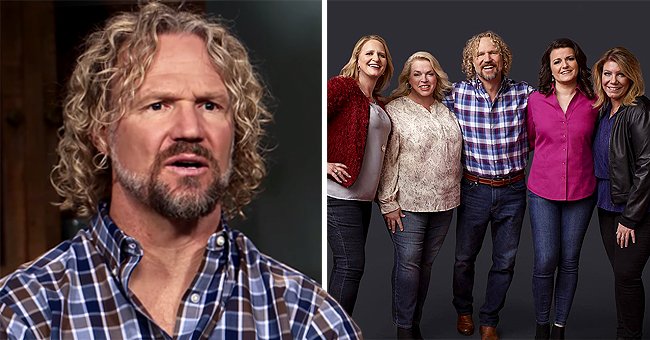 Facebook/sisterwives
'Sister Wives' Star Kody Brown Felt Passed around like a Rag Doll Amid the Pandemic — Here's Why
Kody Brown has a large polygamous family of four wives and eighteen children. The reality star found it difficult to cope with his large family during the pandemic.
The COVID-19 pandemic came as a surprise to millions of people and brought unseen challenges with it. Celebrities and fans alike were not spared from the harsh reality of the virus.
Part of the struggle many people complained about was being away from their loved ones. Due to social distancing measures, some homes experienced the challenge of trying to reach out to family members.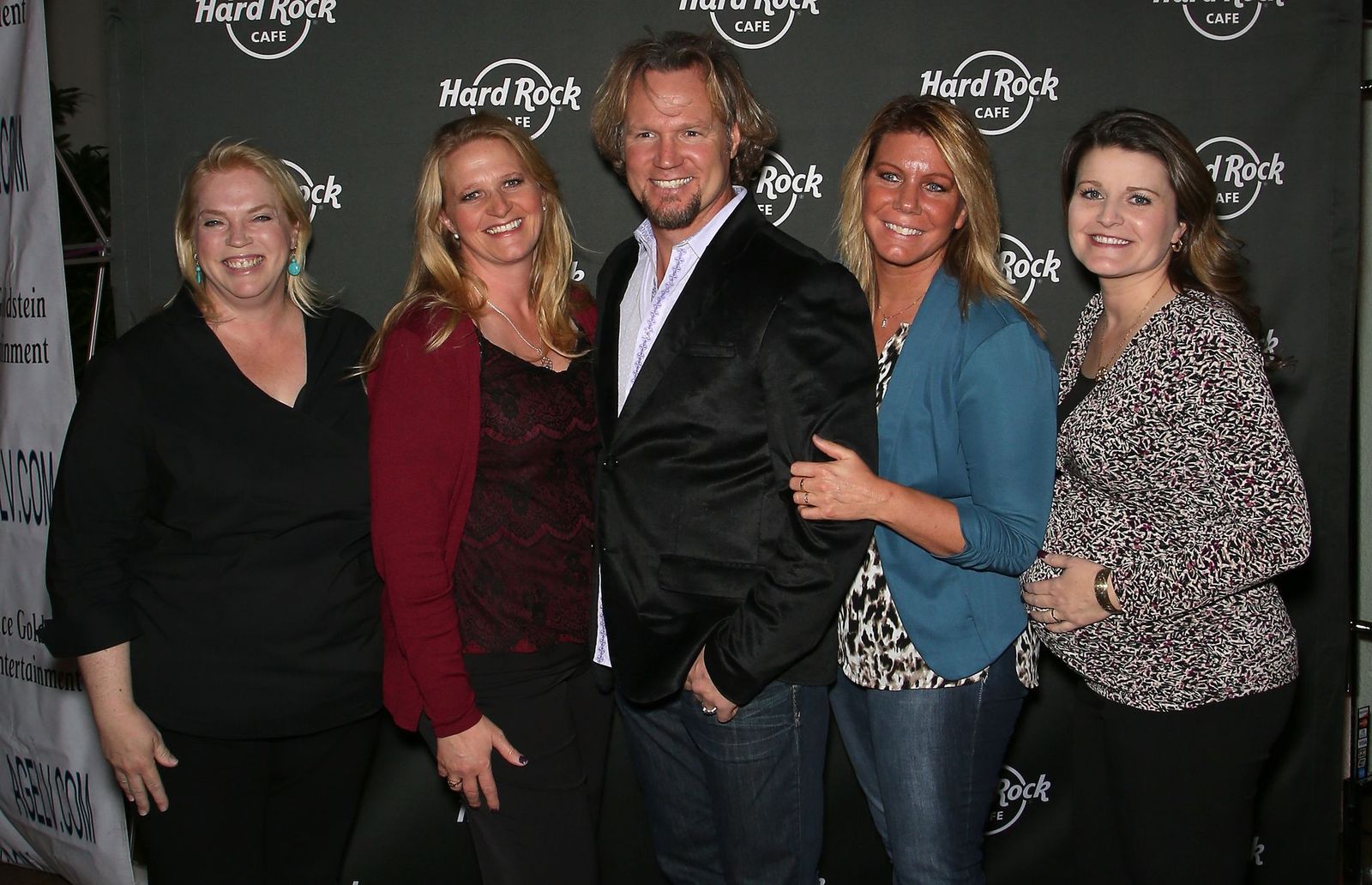 Janelle, Christine, Kody, Meri, and Robyn Brown at the Hard Rock Hotel's 25th-anniversary celebration on October 10, 2015 | Photo: Getty Images
"Sister Wives" star Kody Brown and his large family were not exempt from the rocky impact of the virus. In fact, the actor felt it more because he has four wives and eighteen children who he had to cater for emotionally and otherwise.
In a recent episode of "Sister Wives," the patriarch opened up about the pandemic's difficulties and how it affected Flagstaff, Arizona, which is where his large family resides.
The 52-year-old, alongside his wives Christine, Janelle, Meri, and Robyn, had to figure out a way for their family to cope with the physical restrictions that the pandemic brought.
Brown got exhausted from visiting his family, who live in separate houses, and reportedly said that he felt passed around like a ragdoll.
She encouraged her fans to pay attention to their health.
The 52-year-old polygamist said he was burdened with the thought of passing the virus to his family since he was the only one moving from home to home.
Aside from the exhaustion from his frequent trips to his different wives, Brown was concerned about the lack of care, attention and how social distancing was affecting his family.
He felt that if anyone got sick, he would not be there for them. As much as Brown wanted to be there for his kids, there was only so much he could do as each wife runs her household.
The reality TV star revealed that he and his wives have an arrangement that sees them in charge of their home and kids. He revealed that each wife makes her own rules.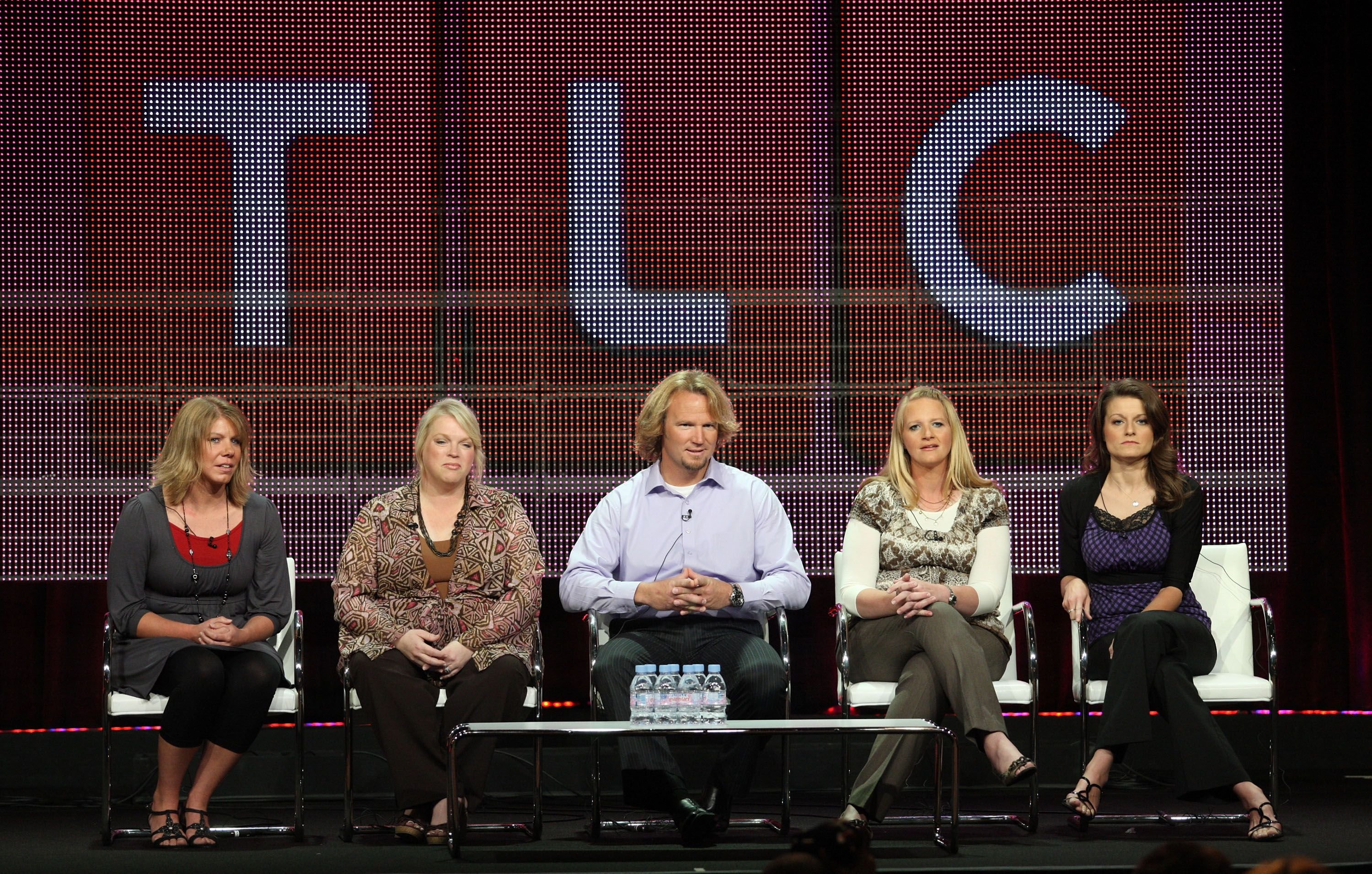 Meri, Janelle, Kody, Christine, and Robyn Brown from "Sister Wives" during the panel on the Summer TCA press tour on August 6, 2010 | Photo: Getty Images
If the 52-year-old is to make a rule, his wives must back him up. One of his wives, Janelle, 51, who shares six children, asked him not to visit her home for a while until more is known about the virus.
Brown and Janelle have gone a long way and have shared moments together. The mom of six recently revealed that she was diagnosed with skin cancer after fans spotted a scar above her lip in an episode of their reality show.
After her health scare, Janelle excited her fans with the good news that all is well with her skin as it has been treated. She encouraged her fans to pay attention to their health.
Please fill in your e-mail so we can share with you our top stories!