Getty Images
Max Handelman Is Elizabeth Banks' Husband and a Successful Producer — Get to Know Him
Elizabeth Banks, best known for her work on "The Hunger Games," is happily married to "Pitch Perfect" producer Max Handelman.
Actress Elizabeth Banks has been married to producer Max Handelman for over 17 years, but the couple met on their first day of college in 1992 and has been inseparable ever since.
As a performer, Banks has had a higher profile, but Handelman is equally successful, and over the years, the couple has taken up joint projects, such as "Pitch Perfect 2" and "Charlie's Angels," which he produced and she directed.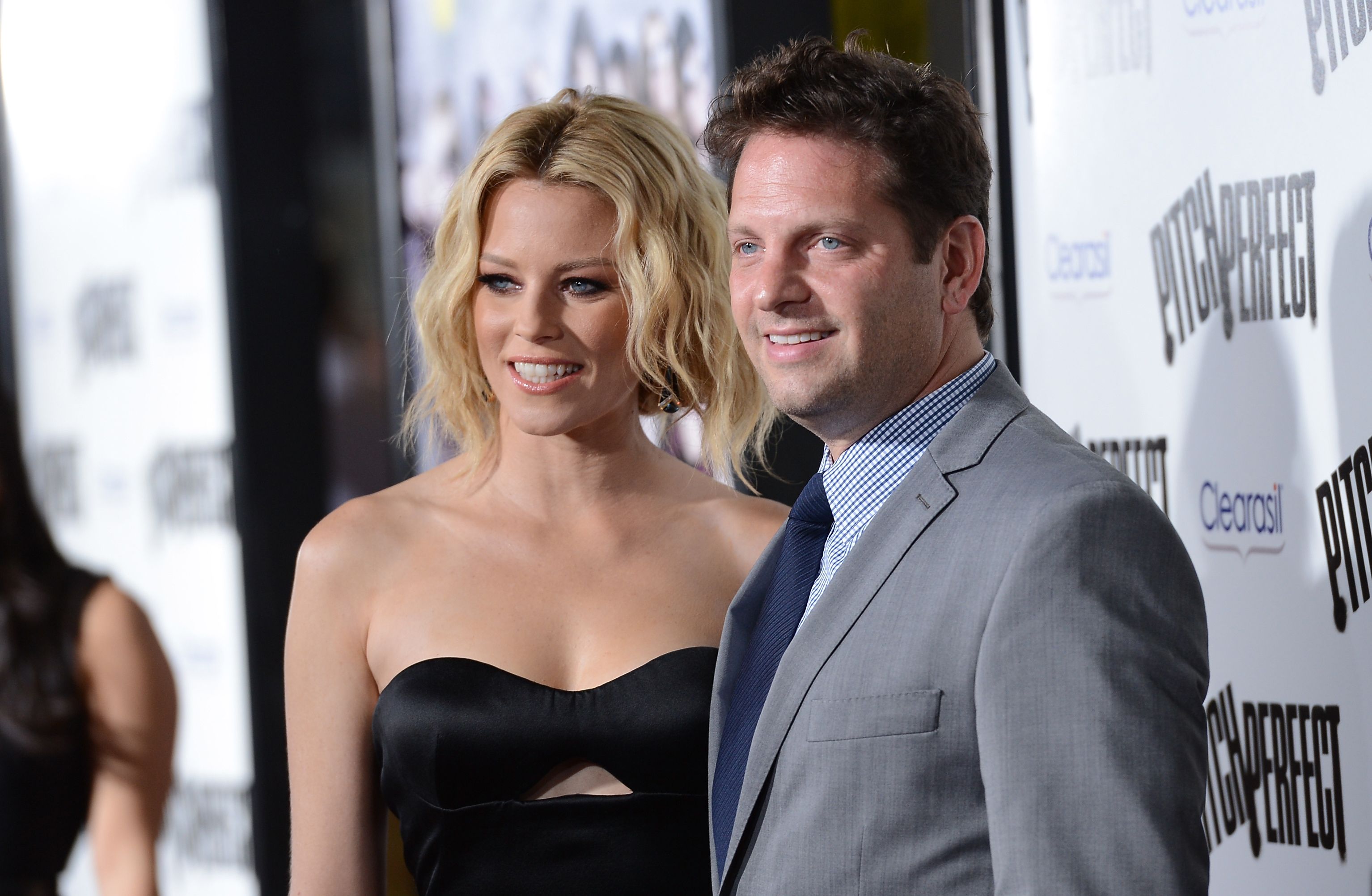 Elizabeth Banks and Max Handelman at the premiere of "Pitch Perfect" in 2012 in Hollywood, California | Source: Getty Images
LIVE TOGETHER, WORK TOGETHER
Banks and Handelman founded their company, Brownstone Productions, in 2002, the year they married. In 2009, the couple produced their first film, "Surrogates," starring Bruce Willis and Rosamund Pike.
Brownstone Productions followed up with the hugely successful "Pitch Perfect" franchise. Banks had her first experience as a director with "Pitch Perfect 2," the most profitable of the three films, with a $287 million take at the box office.
Banks and Handelman were forced to take a less conventional road to parenthood due to the actress's fertility issues.
In 2019, the couple took up the Sony Pictures project for the "Charlie's Angels" reboot, directed by Banks. Banks also starred as Rebekah Bosley -- with Kristen Stewart, Ella Balinska, and Naomi Scott as the Angels.
Brownstone pitched and sold the comedy series "Shrill," now approved for the third season, to Hulu. The series focuses on the life of a plus-size woman at odds with a world that disapproves of her body.
Banks revealed that the idea for Brownstone came to her when she realized that Handelman had a "nose" for great material and that there was an advantage to producing the parts she wanted to play. She said:
"I started paving my own way, a little bit out of necessity, a little bit out of ambition, a little bit out of resentment."
In Handelman, Banks had her greatest fan, and he attributes Brownstone's success to his wife's instinct for impactful female characters. Handelman explained the impact Elizabeth's personality has on their work:
"There's a sense of joy that emanates from the characters, and that springs forth from Elizabeth's inherent DNA."
Handelman, who has an MBA from UCLA, focused his career on the entertainment industry and his wife. The couple has been together for 26 years, all of their adult life, a rare thing in Hollywood. Banks revealed:
"We work together every day, and we have a lot of respect for each other on every level. And then there's love."
Their oldest son Felix was born in 2010, and their second, Magnus, in 2011. Banks spoke openly about the disapproval she faced for needing to use surrogates to become a mother, as did Gabrielle Union and Kim Kardashian.
Today, Banks and Handelman are proud parents to two very active little boys who keep them on their toes and a booming production company that promises to take them to the top of the Hollywood food chain.
Handelman and Banks' Brownstone Productions currently has 10 films in production, among them "Tink" with Disney, "The Invisible Woman" with Universal, and "Queen for a Day" with Paramount -- and more to come.
Additionally, there are TV series in the making, and Elizabeth Banks is looking forward to more challenges as a director, working hand-in-hand with Max Handelman.
Please fill in your e-mail so we can share with you our top stories!