Tiny's Daughter Zonnique Shares Photos of Her Daughter Hunter Smiling While Sleeping Peacefully
Tiny Harris's daughter Zonnique Pullins is enjoying every moment of motherhood since she welcomed her daughter Hunter and recently shared a cute snap of the toddler sleeping peacefully.
Late last year, Zonnique Pullins, the oldest daughter of Tiny Harris, welcomed her first child, her daughter Hunter, who she shares with her boyfriend, Bandhunta Izzy.
The new mom has found it difficult to keep her bundle of joy to herself and always takes every opportunity to give her fans a glimpse of the little girl via social media posts.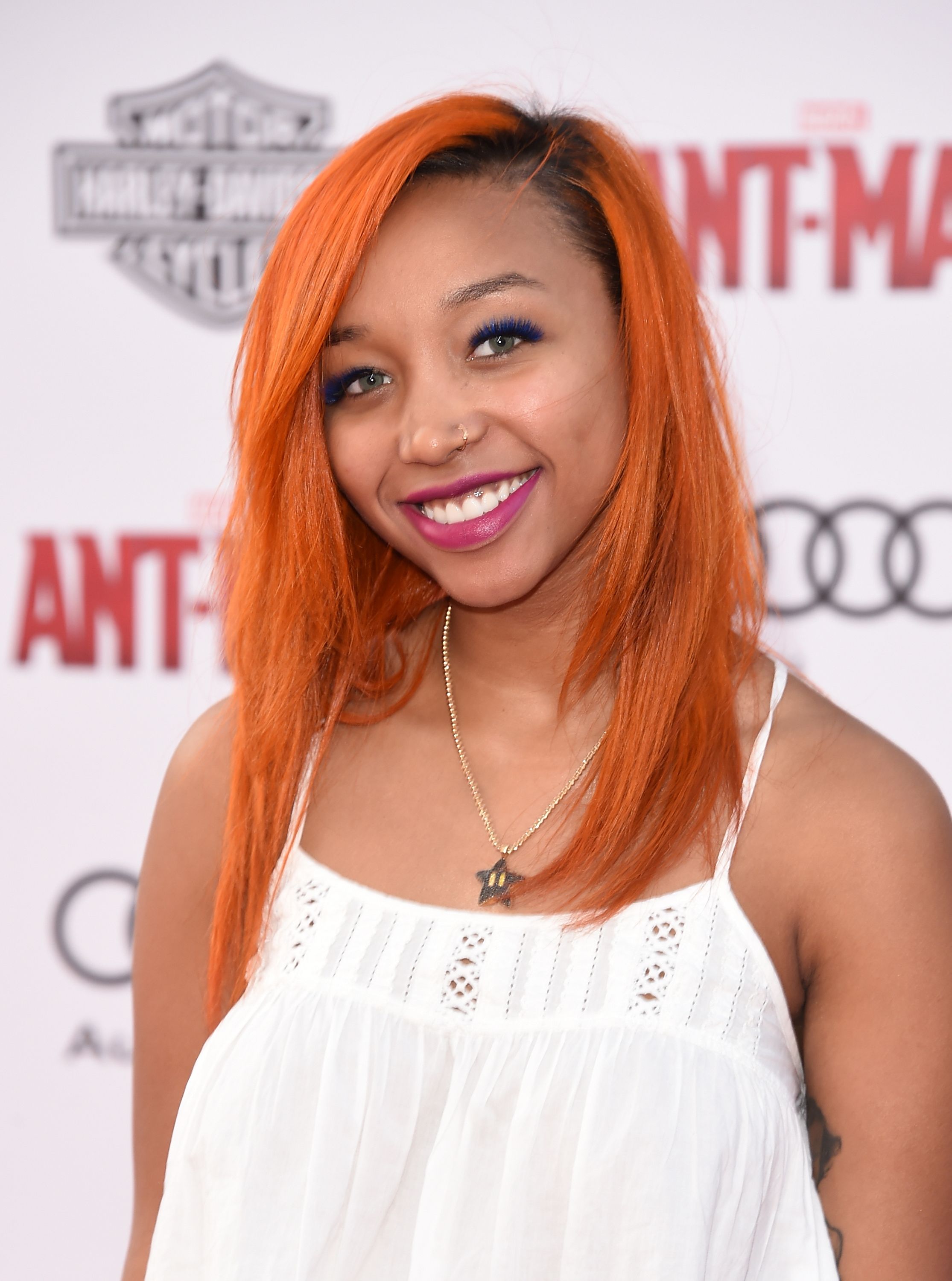 Recently, the 25-year-old new mom shared a lovely photo of her daughter Hunter sleeping peacefully with an adorable smile on her cute face, and she seemed to love the view.
The four-month-old Hunter wore a look which her mom captioned "Ima keep you up all night," as she slept comfortably under the watchful eyes of her nursing mom.
Hunter's arrival in December came with much fanfare as several friends and family members took to their social media to welcome the cute toddler into their family.
"The Mix," Pullins' Fox Soul talk show was the first to announce the big news on its Instagram and revealed that the newborn weighed an impressive 8lbs 8oz, and was 21 inches long.
Her new success comes as no surprise, seeing that she is the stepdaughter of the iconic T.I.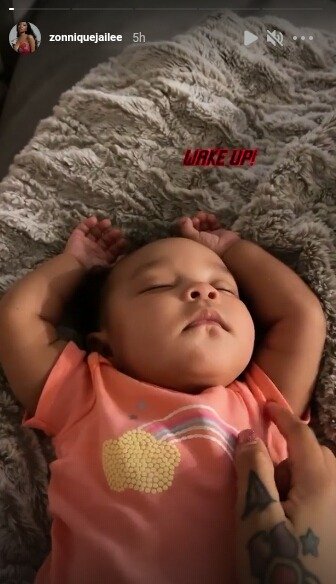 Her mom, Tiny, could not help but be joyful about being a granny. She excitedly shared the good news to her excited fans and said the day was all she had dreamed it would be.
Pullins' pregnancy did not come as good news to her at first. The 25-year-old revealed that she was sad when she learned she was pregnant but felt that it was God's plan. Her boyfriend, Bandhunta Izzy, was said to have been overly excited when he found out he was going to be a dad.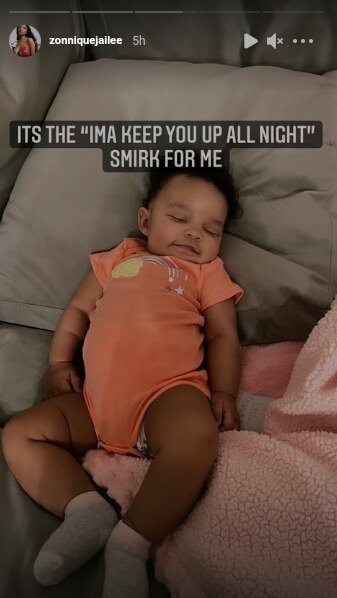 Speaking about their future, Pullins admitted that they had not had so many conversations about marriage. However, she sees Izzy as someone she would love to walk down the aisle with, although she just wants to be in a relationship for now.
Pullins' little sister Heiress has joined the family in embracing the newborn with open arms. During a question and answer section with fans, the nursing mom revealed that her little sister is perfectly playing the role of an aunt.
In a cute clip shared, Heiress was reportedly seen showering her little niece with love and attention. The 5-year-old planted a gentle kiss on Hunter's forehead while singing a lovely song to her.
Aside from being a happy mom, Pullins has been having some good times in her career recently. For most fans, her new success comes as no surprise, seeing that she is the stepdaughter of the iconic T.I.
Her stepfather has not kept mute on her career and has been a major influence. The 25-year-old reportedly said that the rap icon advised her to stay on top of her business ahead of the release of her new single, "Winner."
While she might come from an impressive musical background, Pullins noted that she just wants to be known as an artist.