Catherine Zeta-Jones Shares Rare Snap with Look-Alike Mom to Celebrate Her Birthday
Actress Catherine Zeta-Jones showed off two generations of Jones as she celebrated her look-alike mom, Patricia Jones, on Instagram. The 51-year-old shared a photo of herself and her mom, cozying up to each other.
Patricia Jones, Catherine Zeta-Jones' mother, recently added a year to her age. To mark the big day, the 52-year-old actress took to Instagram to dish out bountiful love and heartfelt wishes to the celebrant.
Catherine shared a photo of herself and Patricia leaning on each other as they posed for the selfie. Both women appeared stunning with their infectious smiles and minimal makeup.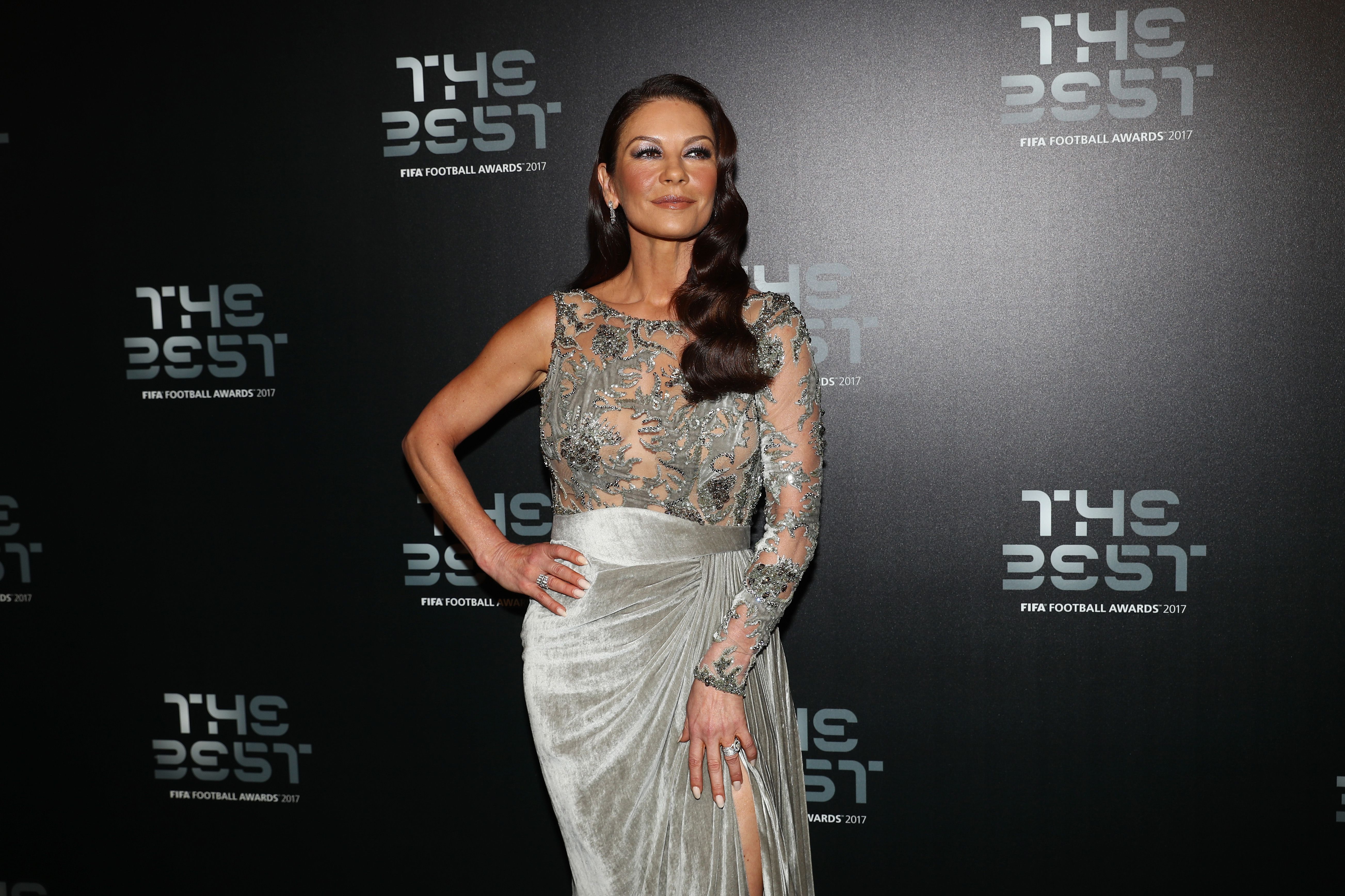 The resemblance between them was undeniable, as most fans pointed out. Patricia appeared like an older version of the actress in her grey blown-out locks, while the younger woman looked charming in her side-swept tresses and colorful outfit.
She celebrated her mom via caption, wishing her a happy birthday while expressing her love for her number one woman. The caption read:
"Wishing a very happy birthday to my Mam! Sending all of my love to you today ❤❤️."
Fans of the "Annie" star joined the emotional outpouring, taking to the comment section to extend birthday wishes to Catherine's beautiful mom. Most pointed out how much the two cuties looked alike.
The star also celebrated Patricia on Mother's Day, marked in the U.K two months before the United States commemorates the holiday. She shared a string of photos of her mom, including a black and white throwback shot of them twinning in shimmering outfits.
The actress remained grounded in the United States and could not make it across the continent for her mom's birthday.
Again, their resemblance stood out, availing fans a field day as they dished compliment to the beautiful pair while extending heartfelt Mother's Day wishes to the proud mom, who is also grandmother to Catherine's children, Dylan Michael and Carys Zeta.
Interestingly, the "Chicago" star's 17-year-old daughter, Carys Zeta-Douglas, also took after her mom and grandma in beauty, charisma, intelligence, and life's ambitions.
As a showbiz royalty, by virtue of her parent's fame, the teenager has grown to view life differently from most of her age group. Catherine once said of her daughter:
"There's nothing worse than a privileged kid without manners. [...] The teenage years... she knows she cannot roll her eyes at me, or huff or puff around me."
The teenager's admirable charisma certainly came from the 51-year-old actress, who admittedly never gave her mom such rude teenage attitudes either while growing up.
Thanks to that, and their shared love, the two women nurture an unbreakable bond between them. Despite living on different continents, the mother of two makes a point of traveling to Wales occasionally to spend time with her parents, especially on their birthdays.
Last year, due to the novel coronavirus pandemic, the actress remained grounded in the United States and could not make it across the continent for her mom's birthday. Hence, she did the next best thing, taking the festivity to the gram.
The picture montage shared by the actress as a tribute to her mom proved to be the best gift ever, not just to the celebrant, but to fans who delighted in each never-before-seen snapshot of the Jones family.