Aaron Rodgers on Whether He Would Want to Be on 'Jeopardy!' Full-Time after Guest-Hosting
NFL star Aaron Rodgers recently shared his thoughts on becoming a full-time host on "Jeopardy:" "I watched hours and hours and hours of episodes."
Aaron Rodgers is the most recent guest host of the famous game show series "Jeopardy!" following the death of its long-time host, Alex Trebek. The NFL star is scheduled to take the podium from April 5 to April 16.
During a guest appearance on "The Pat McAfee Show," the athlete revealed that he had watched several "Jeopardy!" episodes to prepare for his hosting. However, he no longer watched it from a fan's perspective, but instead, from Trebek's point of view.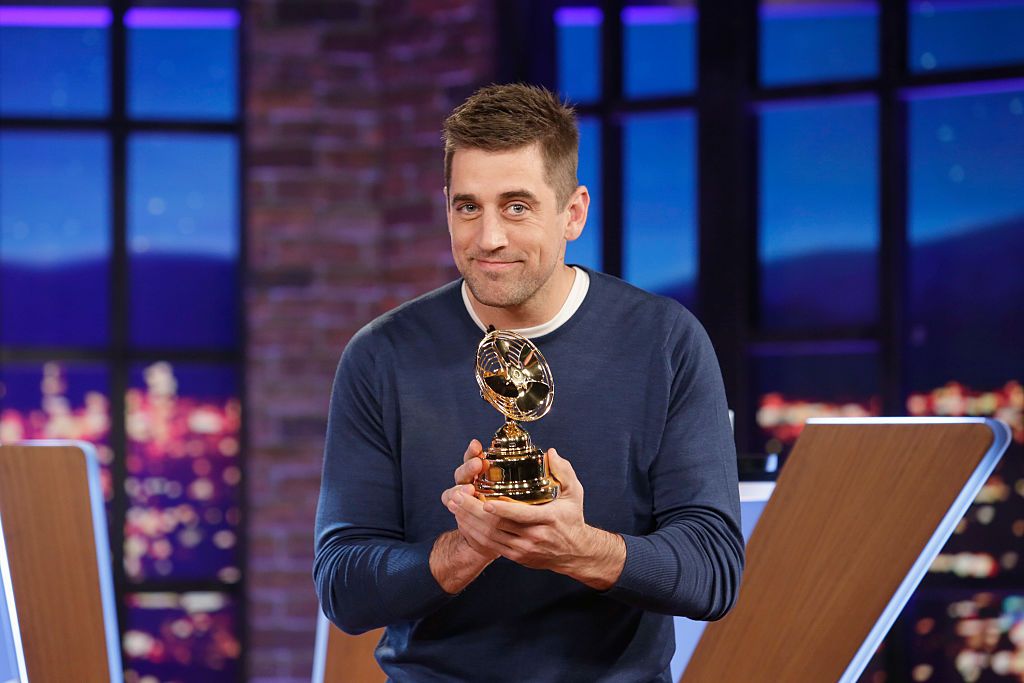 When asked about the possibility of him becoming the permanent host of the game show series, Rodgers replied that it is something he would love to do. The Green Bay Packers quarterback happily said:
"If [shaving] is ever a prereq to get the full-time gig, no problem with it at all. No problem at all [...] I would love to be the host of 'Jeopardy!' yes."
In a previous promotional video, the three-time MVP revealed that apart from the Super Bowl, being a guest of his favorite on-screen game show growing was already a great honor in itself. 
Despite the illness, Trebek continued to host with passion and enthusiasm.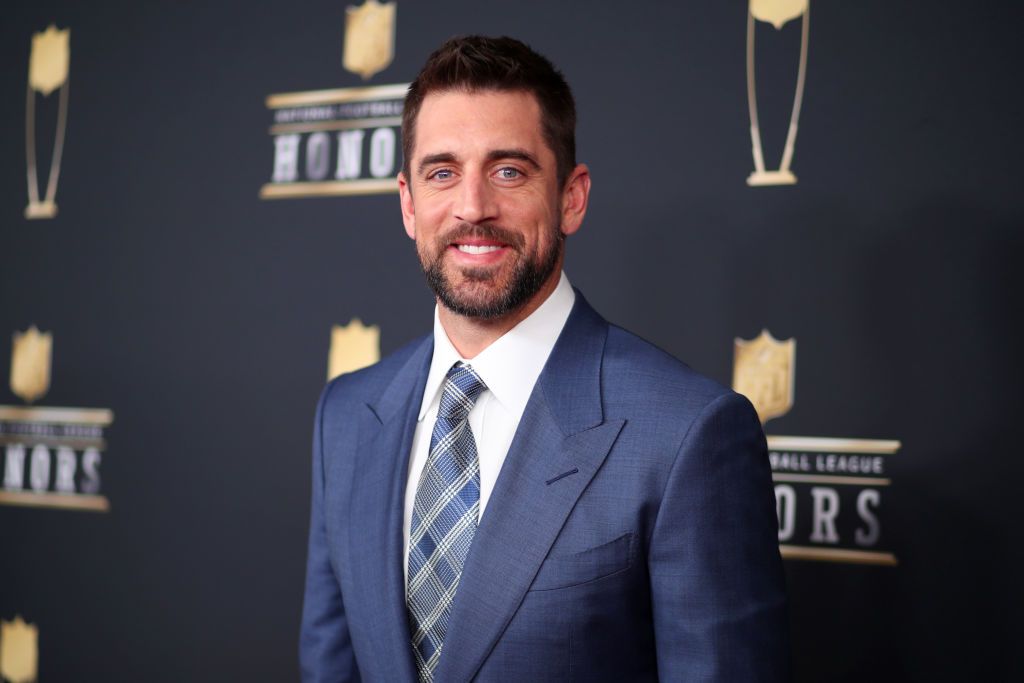 "Following in the footsteps of a legend is something I know a little bit about," Rodgers noted, referring to the show's late host, Trebek, and the Green Bay Packers' former quarterback, Brett Favre.
This season is not the first time Rodgers appeared on "Jeopardy!" as he previously competed in 2015's "Celebrity Jeopardy!" Just like the NFL star, other guest hosts are also in line to be possible permanents on the show.
Some of the past guest hosts were Ken Jennings, Mike Richards, Katie Couric, and Dr. Mehmet Oz. Soon, television personalities such as Anderson Cooper, Savannah Guthrie, Mayim Bialik, Bill Whitaker, and Dr. Sanjay Gupta will take the stage. 
Trebek hosted the beloved show with a distinct and elegant style for 34 years before his death in November 2020. The Canadian gained fame for his outstanding performance and was recognized with several awards in the industry.
Sadly, the 80-year-old announced his stage IV pancreatic cancer diagnosis in March of 2019, which ultimately declined in the months that followed, leading up to his death. Despite the illness, Trebek continued to host with passion and enthusiasm.
As he presented himself with courage on-air, Trebek was overwhelmed with an overflowing amount of love and support from his fans and friends in the entertainment industry. He will always be remembered for the success he brought to the show.