Inside Alex Trebek's Brave Fight with Stage 4 Pancreatic Cancer
The beloved television host was for more than thirty years of Jeopardy! He spent more than a year struggling with a diagnosis that unfortunately has a very poor prognosis.
Late Alex Trebek, 80, was a television host known for his elegant and distinguished style, hosting the popular game show Jeopardy! Born in Canada, after gaining popularity in his country he won the hearts of the American audience.
The TV personality was awarded and recognized for his career within the entertainment industry, having accumulated several Emmy awards to his credit. Loved by fans of the game show, he surprised everyone with the news.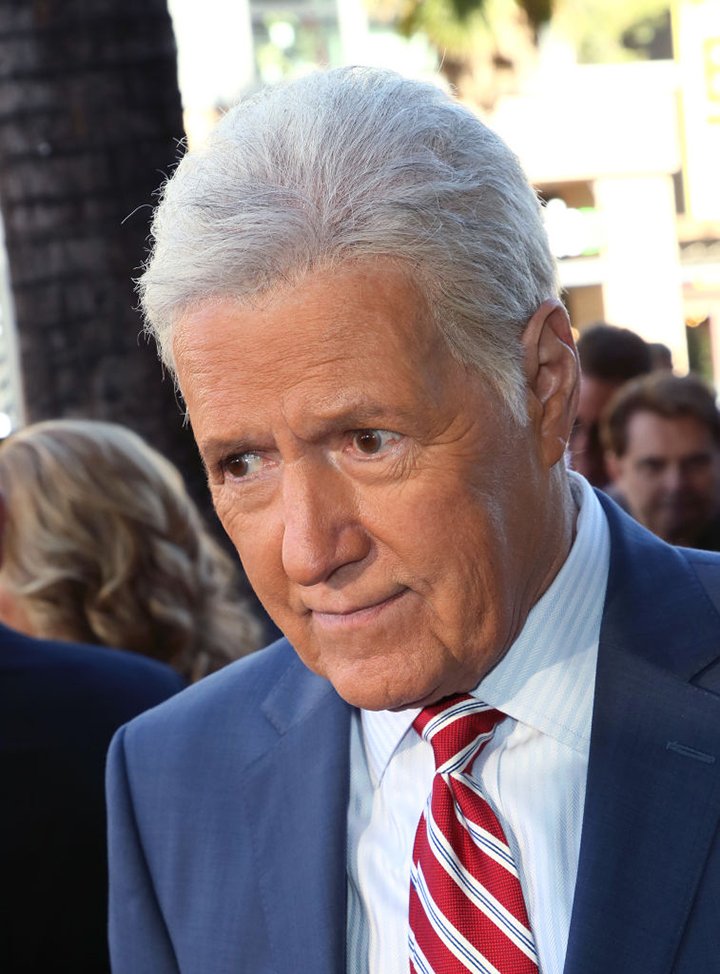 In March of last year, Trebek posted a video on the program's official YouTube channel where he explained to his followers that he had received news about his health. Unfortunately, she was diagnosed with stage IV pancreatic cancer.
He said: "Now, normally, the prognosis for this is not very encouraging, but I'm going to fight this. And I'm going to keep working and with the love and support of my family and friends -- and with the help of your prayers also -- I plan to beat the low survival rate statistics for this disease."
HOPE AND STRENGTH
During the video, the native of Canada showed his characteristic enthusiasm and courage, explaining that he was ready to fight the disease. He also said that he couldn't do it alone.
He has the support and prayers of his followers, because, under the conditions of his employment contract, he is in charge of the contest program until 2022, as he commented with great humor.
UNCONDITIONAL SUPPORT
During the first months of the illness, Trebek received innumerable expressions of affection and support from followers of the program, figures from the world of entertainment, and from different fields. He and the show have become icons of today's culture.
One of the contestants, Dhruv Gaur, during the final round of the show surprised the host with a heartthrob message. "We love you Alex!" and instead of the word love, Gaur drew a heart.
Shooting promos isn't a glamorous part of any job, but Alex Trebek did them with a sense of humor and a smile 😆 pic.twitter.com/7QkZqRpZSc

— BroBible (@BroBible) November 9, 2020
TREATMENT AND ACTIVISM
For several months, Trebek was receiving chemotherapy, which seemed to be improving his condition. However, after a hiatus in which immunotherapy began, he lost weight and her values skyrocketed.
In addition to returning to chemotherapy, the presenter has spoken openly about his disease, something that The Pancreatic Cancer Action Network (PanCAN) has seen very positive for public awareness and early detection, bringing hope to the sick.
"Jeopardy!" paid tribute to Alex Trebek on Monday, the day after the longtime, unflappable host of 37 years died following a battle with cancer. The show's executive producer said Trebek taped his final episodes less than two weeks ago. https://t.co/v2pBi10Ny6

— The Associated Press (@AP) November 10, 2020
FEARS AND HOPES
During an interview at a university in his native Canada, the presenter said that despite the difficult situation, he is not scared of dying. He also said that he has had a long and satisfying life and that he is fighting because it is the right thing to do, but when the time comes he will accept it.
As a public service to the World Pancreatic Cancer Coalition, Trebek has publicized the symptoms that accompany the early stages of the disease. He said symptoms can be abdominal pain, yellowish skin and eyes, and unexplained weight loss, among others.
#Jeopardy! will be broadcasting Trebek's final 35 episodes, with the last airing Christmas Day. https://t.co/4pDFos21hR

— Entertainment Weekly (@EW) November 10, 2020
ALWAYS REMEMBERED
After a year and a half of fighting without quarter, the beloved presenter lost the battle against the disease. On Sunday, November 8, early in the morning, he passed away peacefully, surrounded by his loved ones.
The news was released on the official account of the program and immediately began to arrive samples of amazement, regret, and encouragement from relatives, fans, former contestants, and members of both entertainment and internationally recognized figures. He is survived by his wife Jean, son Patrick and daughters Nicky and Emily.