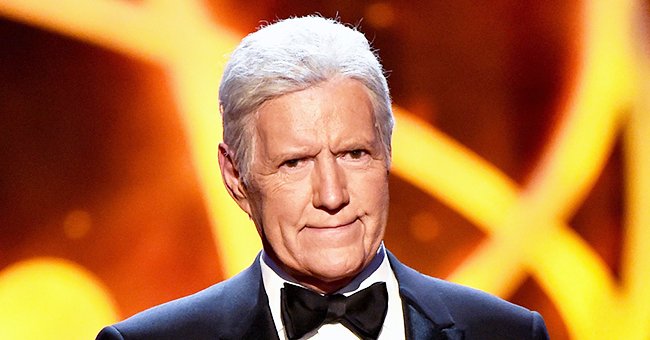 Getty Images
NY Times: Alex Trebek Releases a Memoir to Define His Legacy
After years of rejecting offers, Alex Trebek has released his own memoir. The beloved game show host wants everyone to remember him in his own words.
Alex Trebek has spent decades behind cameras on television as the host of "Jeopardy!" but his role was always to give information about others and not himself.
Finally, Trebek, 80, released a memoir divulging the most significant experiences he's had as well as interesting tidbits about his life. The New York Times shared snippets from the book titled, "The Answer Is... Reflections on My Life."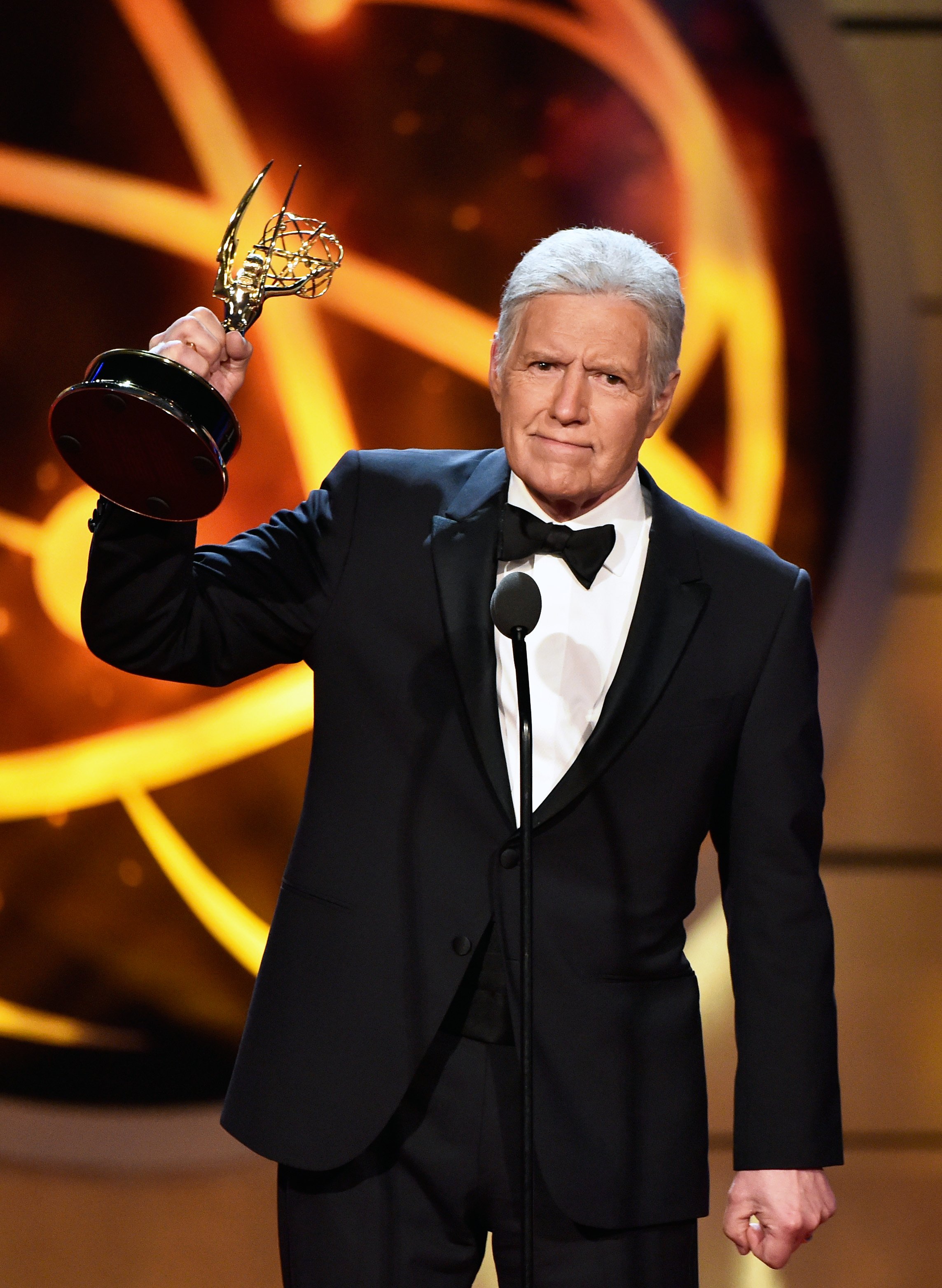 "Jeopardy!" host Alex Trebek wins an award for Outstanding Game Show Host at the 46th Annual Daytime Emmy Awards | Photo: Getty Images
TREBEK TALKS ABOUT BEING A BOY
Trebek has been spending the last few months in quarantine at home with his wife, Jean. Over the past year, he's also been battling pancreatic cancer. He gives fans regular updates on his health.
In his book, Trebek focuses on all aspects of his life. From his days as a young boy who played both the class clown and the adventurer; and who once fell into a frozen river and jumped off a balcony with a homemade parachute.
In school, Trebek was a troublemaker. He got into fights and was expelled from boarding school. In his 30s, he ate hash brownies and slept for three days straight. He learned he had a half-brother while in his 40s.
WHY HE CHOSE TO WRITE A MEMOIR
Trebek also revealed quirky facts about himself, like his love of low-fat milk and chardonnay. As a child, his nickname was Sonny because he shared the same name as his father, who was a hotel pastry chef.
In addition to Trebek's memoir, "Jeopardy!" fans may be looking forward to two other books about Trebek and the show. Trebek did not authorize either one.
In fact, he declined previous offers ranging in the millions over the past few years. When he realized people would publish books regardless of whether or not had permission, he explained: "I want you to hear it from me."
THE MOST CHALLENGING PART OF HIS LIFE
Trebek's story also goes into fatherhood. He is dad to children Nicky, 54, Matthew, 30, and Emily, 27. In his book, Trebek noted that becoming a father "introduced an element of fear" into him.
He takes the lead in parenting from his wife, Jean, who he also worries about, especially when she takes walks during the wintertime when darkness falls earlier.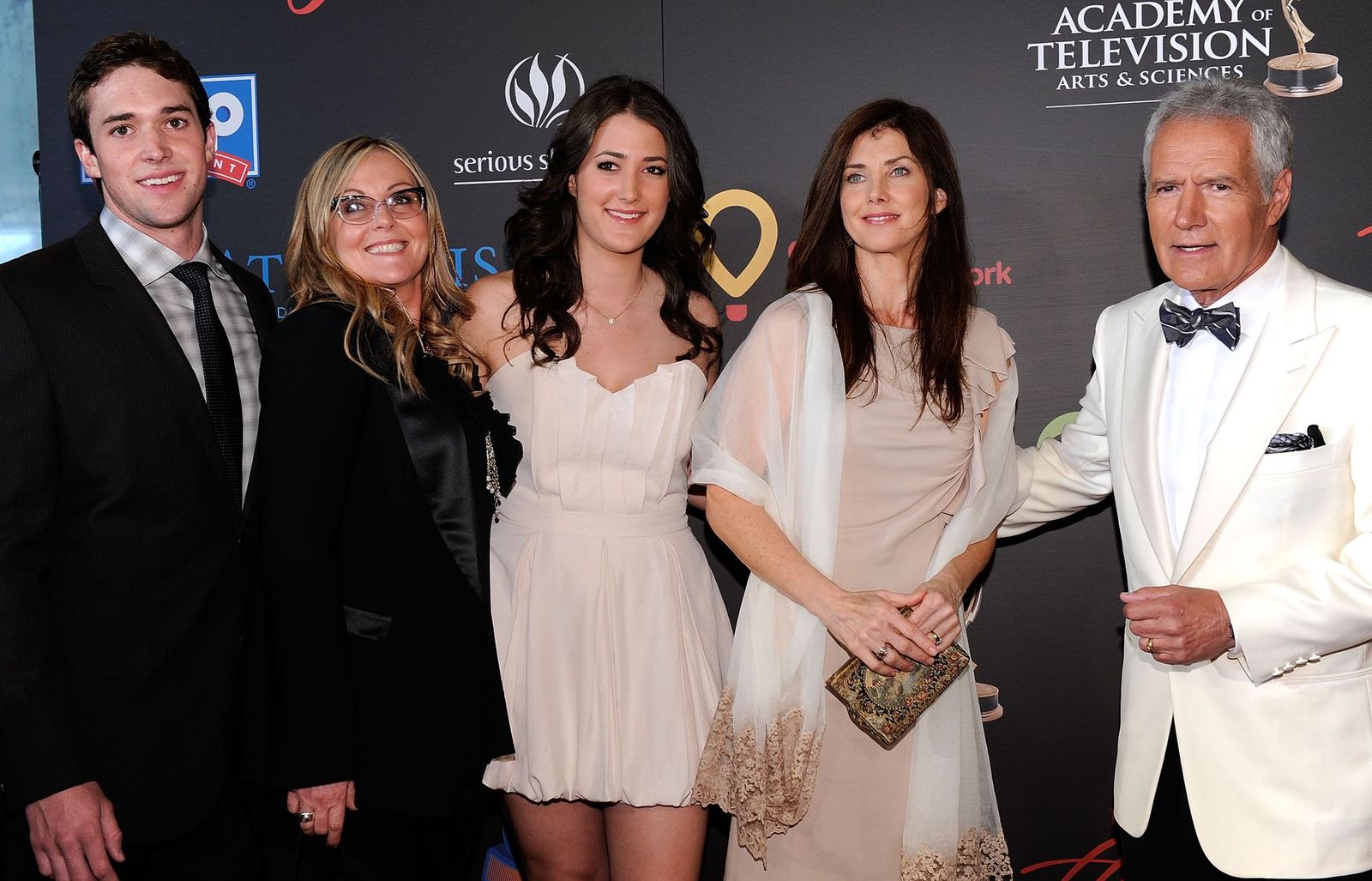 Matthew, Nicky, Emily, Jean, and Alex Trebek at the 38th Annual Daytime Entertainment Emmy Awards on June 19, 2011 | Photo: Getty Images
TREBEK'S LATEST UPDATE ON HIS HEATH
Trebek celebrated his 80th birthday earlier this month. Just days before, he gave fans an update about his health. "I'm doing well, I've been continuing my treatment, and it is paying off, though it does fatigue me a great deal," he said.
The news followed another update from Trebek in which he spoke about feeling depressed amid some very painful moments. Trebek credits his wife with helping him through the most difficult times.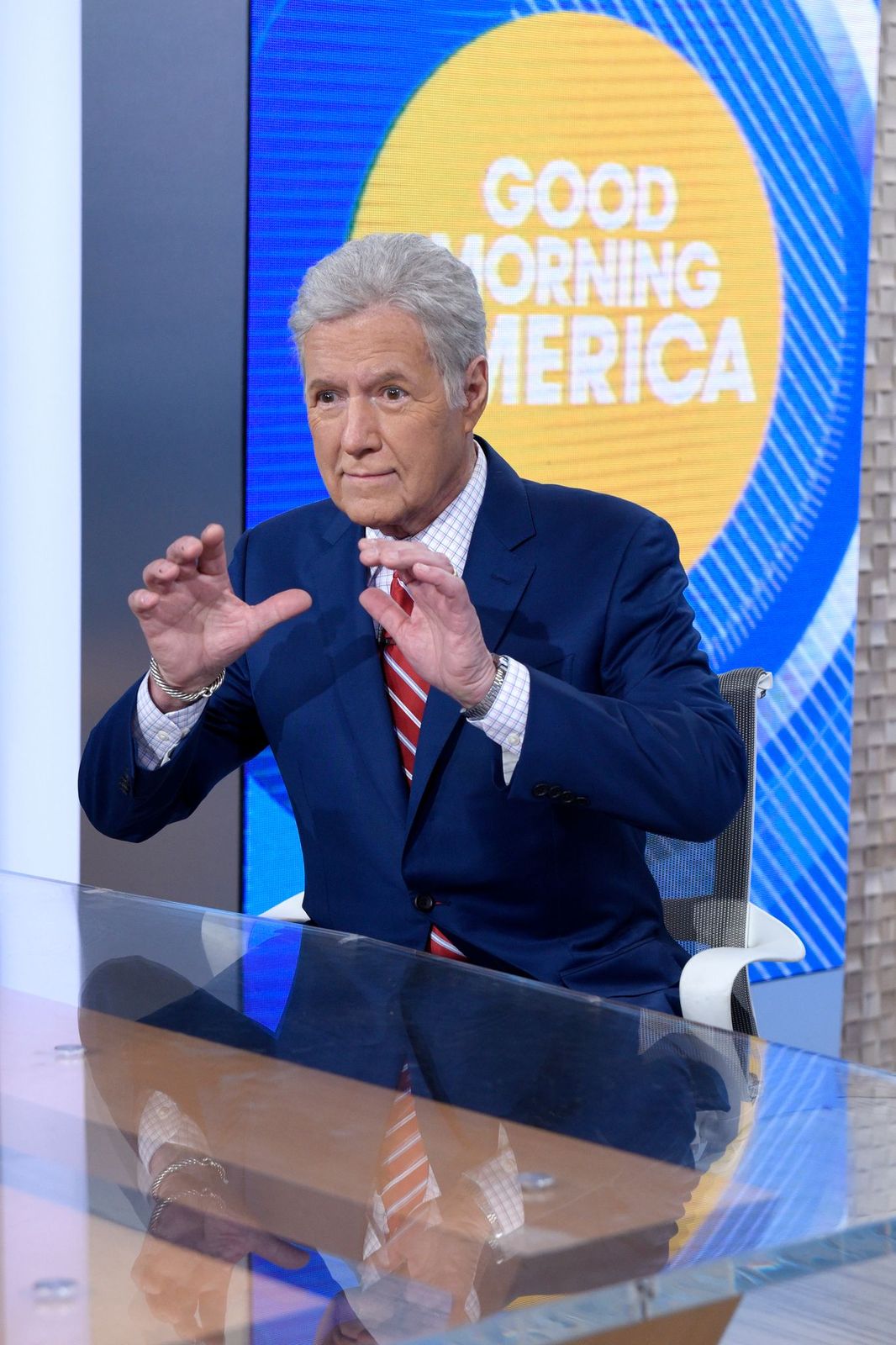 Alex Trebek on "Good Morning America," on May 1, 2019 | Photo: Paula Lobo/Walt Disney Television/Getty Images
Currently, he is undergoing treatment of experimental immunotherapy. So far, it seems to be working. Trebek still has to go in and get blood test numbers to know if he is in remission. Fans continue to shower him with supportive messages.
Please fill in your e-mail so we can share with you our top stories!