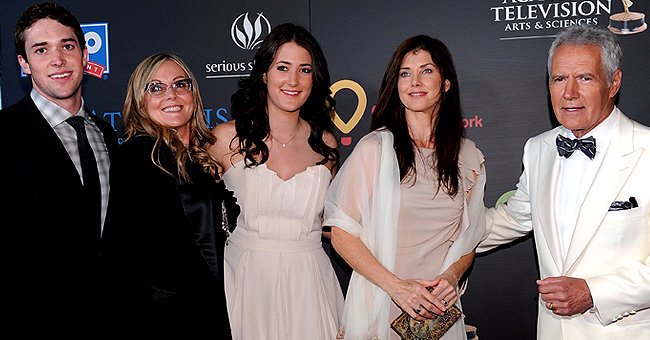 Getty Images
Closer Weekly: Alex Trebek Reveals the Most Challenging Thing about Fatherhood
Alex Trebek is a proud father of three kids and detailed the challenges he faced being the best dad to them in his new book, "The Answer Is …: Reflections on My Life."
American television personality and host of the popular game show, "Jeopardy," will turn 80 on July 22, a day after his new book, "The Answer Is …: Reflections on My Life," will hit stands nationwide.
In the book, which was obtained exclusively by Closer Weekly, the father of three, who is battling pancreatic cancer, revealed the most challenging aspect of fatherhood — it made him fearful.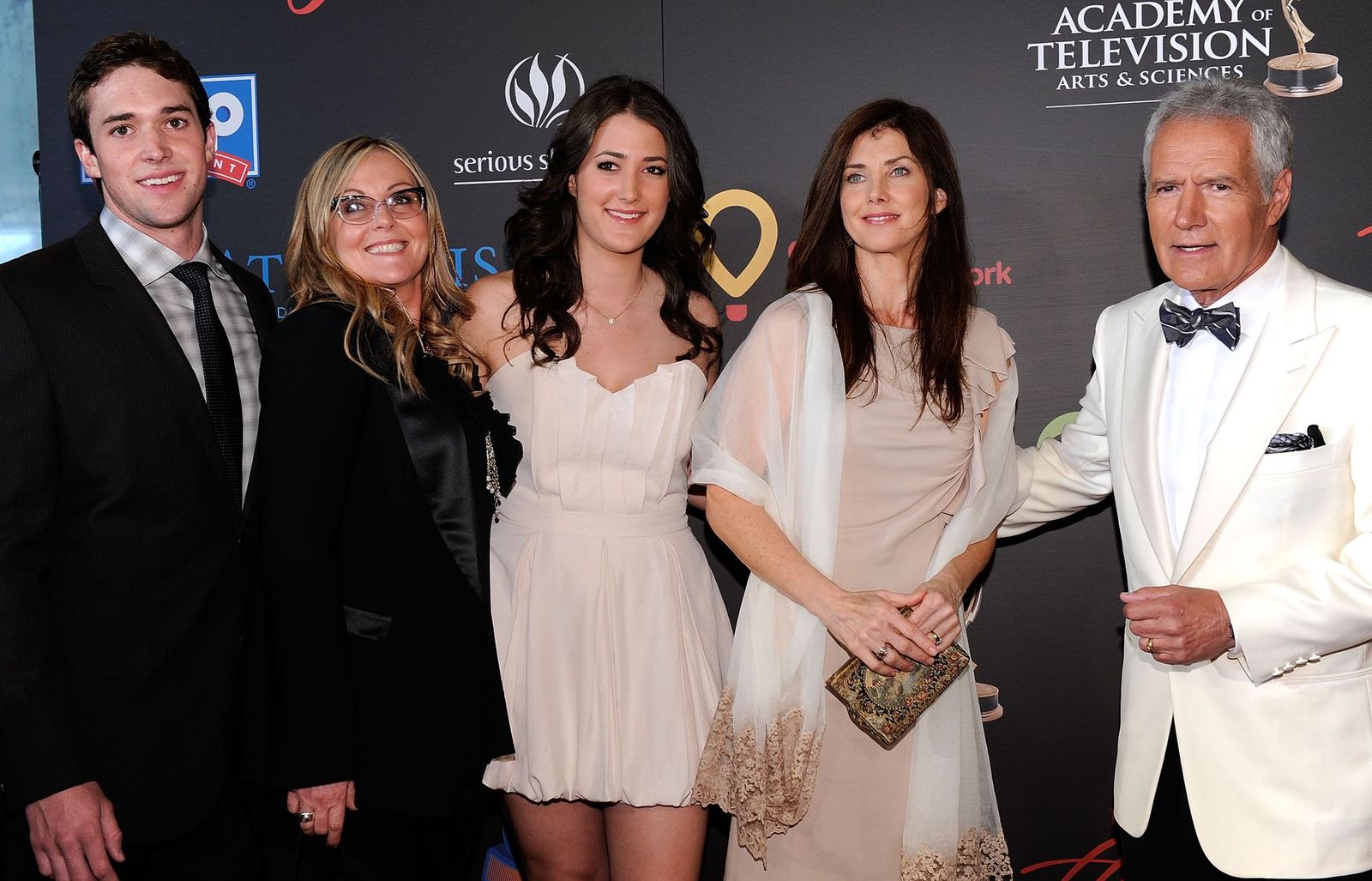 Matthew, Nicky, Emily, Jean, and Alex Trebek at the 38th Annual Daytime Entertainment Emmy Awards on June 19, 2011 | Photo: Getty Images
Trebek is not only worried about his kids, but also worried about his wife, Jeanie, who loved to go on walks in the parks close to their home, usually in the late afternoons.
The game show host said he disliked it when she was out in the winter months because it got dark early, and she would be out at that time, causing him a great deal of worry.
Trebek shares two children with Jeanie. The couple welcomed their first child, Matthew, in 1990, while their daughter, Emily, arrived three years later.
He is, however, a father to Nicky, 54, who is the daughter of his former wife, Elaine Trebek Kares, and not his biological child.
Trebek revealed that he never adopted Nicky because her father was alive at the time, but took her as his own child, referring to her as his daughter by osmosis.
Trebek and Jeanie have been married for 30 years and have been through a lot together.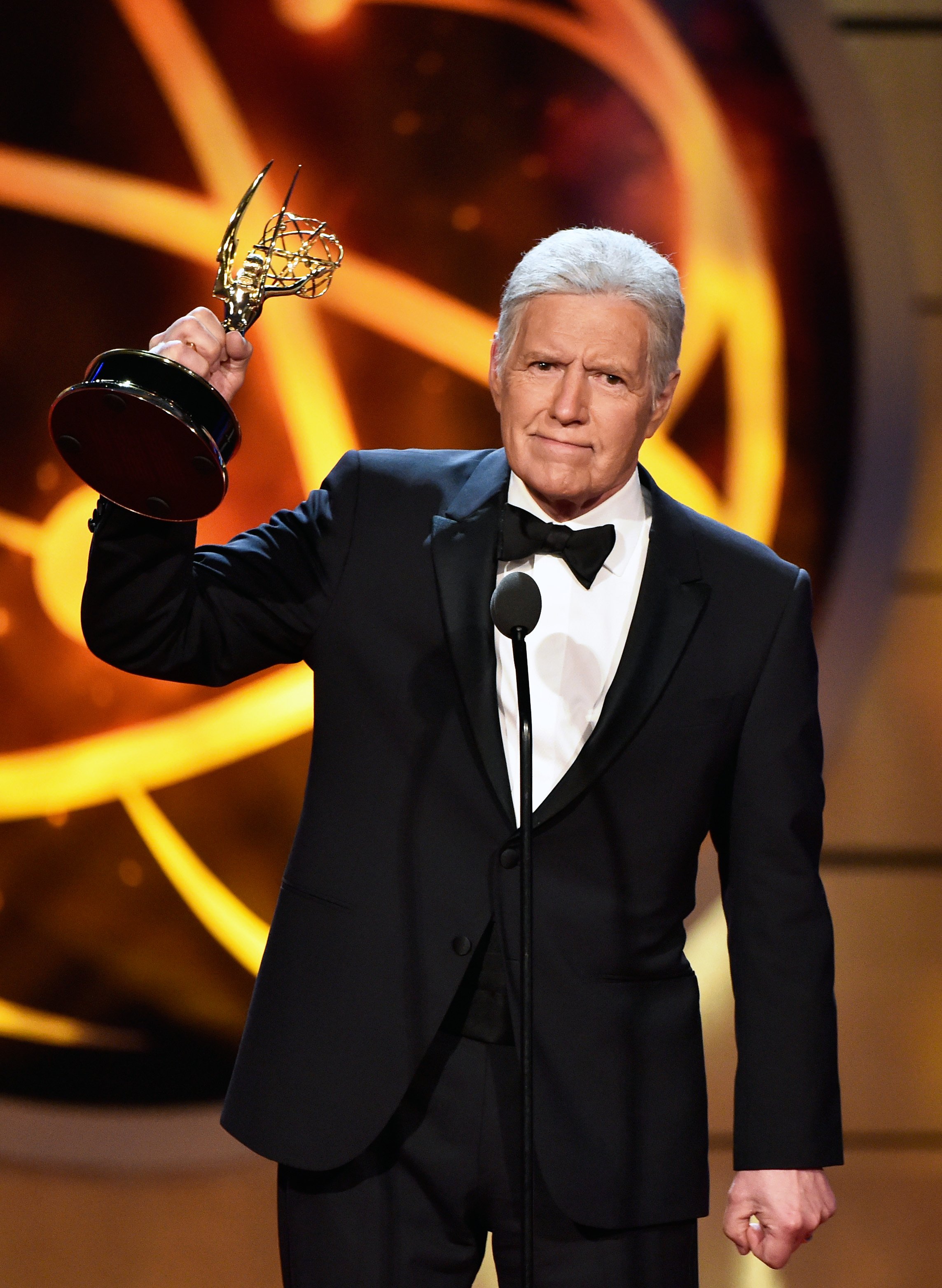 "Jeopardy!" host Alex Trebek wins an award for Outstanding Game Show Host at the 46th Annual Daytime Emmy Awards | Photo: Getty Images
The 79-year-old further revealed that his family was close-knit and that Elaine helped his children with summer jobs when they were in high school, which helped to keep them busy while also earning them extra cash.
Trebek described Jeanie as a more understanding person than he was and said she had a calming influence. He revealed that he would not have been able to raise his kids without her by his side.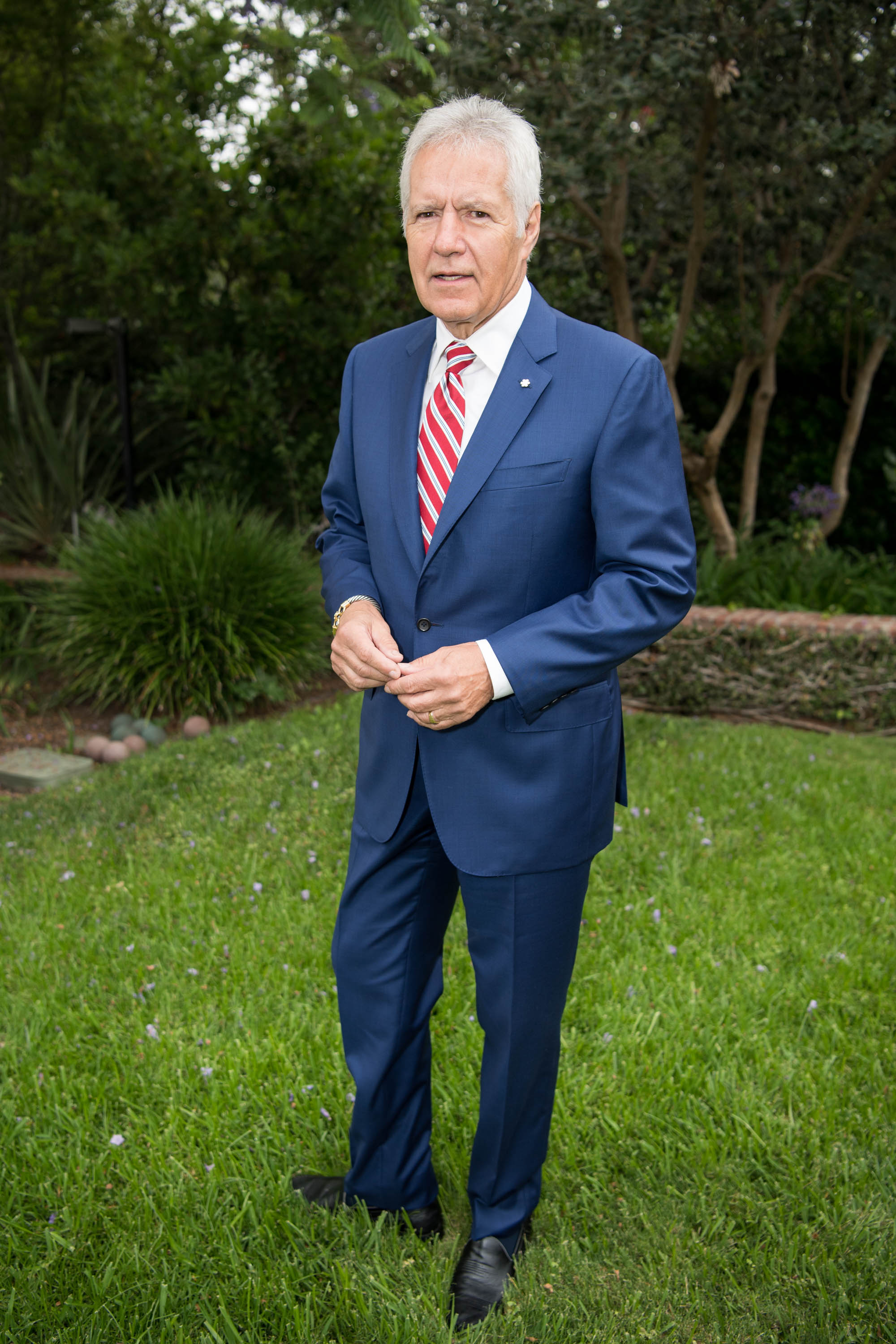 Alex Trebek at the 150th anniversary of Canada's Confederation at the Official Residence of Canada on June 30, 2017 | Photo: Getty Images
On Father's Day, Jeanie shared the link to an article she wrote, which she dedicated to her husband. In it, she revealed that she asked her kids questions about their dad, including their favorite childhood memories of him.
Matthew said he cherished his father attending his paintball tournaments, while Emily revealed that she got her organizational, financial, and perfectionistic qualities from her dad.
Nicky, on the other hand, was glad that her father was proud that she was working in an industry she was happy about.
Trebek and Jeanie have been married for 30 years and have been through a lot together, sharing unforgettable experiences and surviving through the challenges to remain a strong, loving couple.
Trebek's new book, which combines illuminating personal anecdotes with his thoughts on diverse issues and answers to many questions he has been asked over the years, is also available for order on Amazon.
Please fill in your e-mail so we can share with you our top stories!