Alex Trebek Gives Health Update Ahead of His 80th Birthday
On Thursday, "Jeopardy!'s" long-term host Alex Trebek released a video statement giving fans of the show an update on what was happening with production. He also shared an update on his health.
Trebek, 79, appeared on "Jeopardy!'s" Twitter page this week to update the show's fans about the game show. He shared that he couldn't wait to get back to hosting the show.
The star also revealed that fans had something to look forward to this month. He shared that the game show would be airing some past shows including his first one.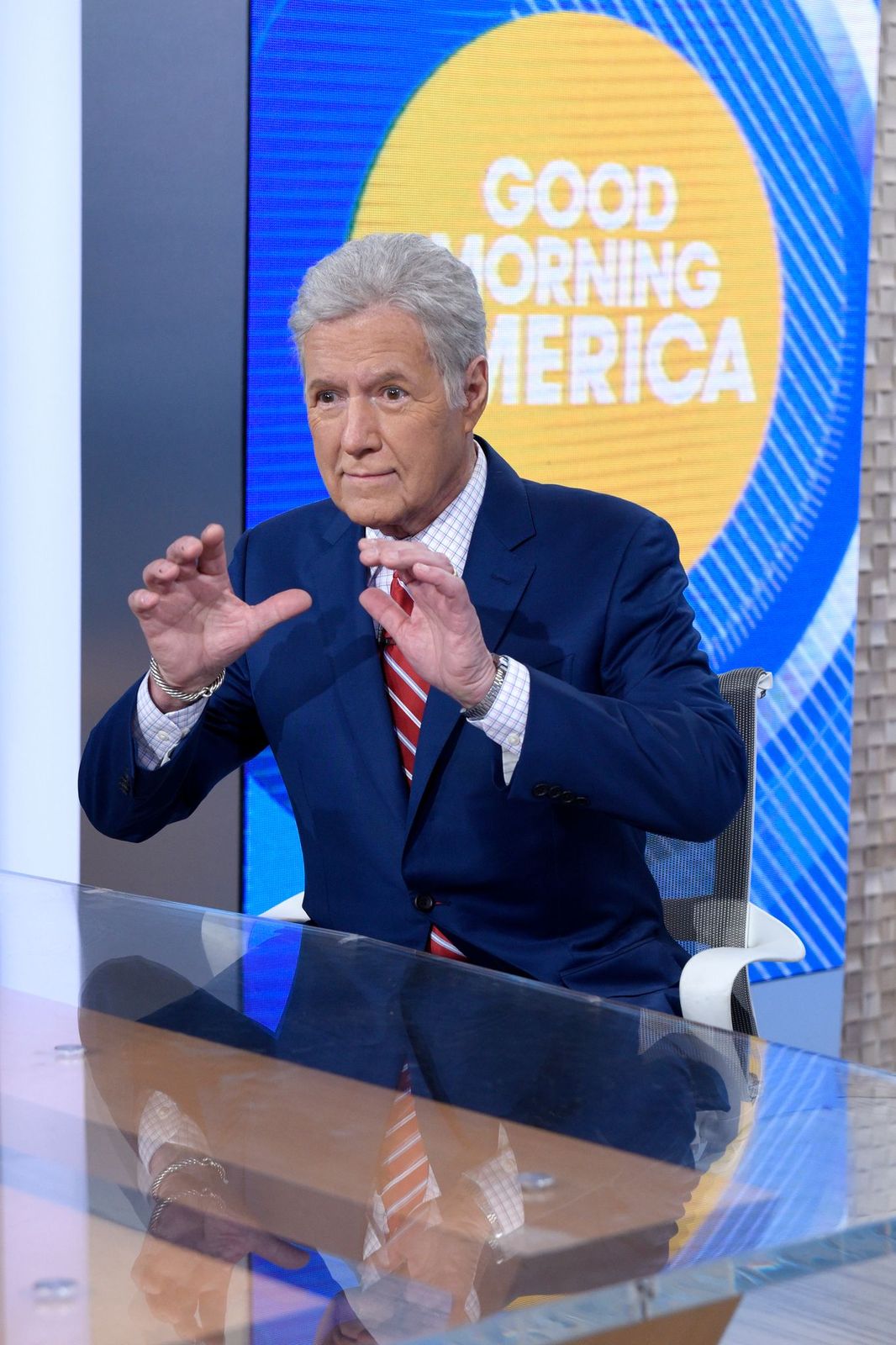 ALEX'S HEALTH UPDATE
The premiere originally aired on September 10, 1984. Trebek also took the moment to give an update on his stage 4 pancreatic cancer.
While showing off his new goatee, he explained that he was still going for treatment. He stated: "I'm doing well, I've been continuing my treatment, and it is paying off."
GROWING HIS FACIAL HAIR
The game show host did admit, however, that the treatment was giving him fatigue but his "numbers are good, I'm feeling great." His new facial hair was done during the break in the "Jeopardy!" taping schedule.
He revealed that it was a norm for him to grow his beard during the break. From July 20, 2020, fans will get to see Trebek's famous mustache during their special four-week series.
AIRING SPECIAL EPISODES
The special will highlight 20 memorable episodes of the show. Highlights from "Celebrity Jeopardy!" will feature celebrities like Regis Philbin, Carol Burnett, and Martha Stewart.
TREBEK'S BOOK RELEASE
The current form of the game show debuted in 1984. During his update, Trebek also shared with his fans that he'd written a book that would be released on July 21, 2020.
THE HOST'S BIRTHDAY
His memoir, "The Answer Is…: Reflections on My Life," was published by Simon & Schuster and the release date is actually a day before Trebek's 80th birthday.
Here's a summer update from Alex! ☀️ pic.twitter.com/6oKJ5aSCU7

— Jeopardy! (@Jeopardy) July 16, 2020
SURVIVING A YEAR WITH CANCER
In March 2020, the host reached the one-year anniversary of his cancer diagnosis after announcing it the previous year. At the time, he shared how he'd officially beaten the 18% one-year survival rate.