Check Out Lil Scrappy's Pregnant Wife Showing Her Baby Bump in This Belted Pink Outfit (Photos)
Lil Scrappy's beautiful wife, Adiz "Bambi" Benson, showed off her growing baby bump while posing in a stylish pink outfit in a recent post on her Instagram page. 
Lil Scrappy's wife Adiz "Bambi" Benson is pregnant, but she does not allow it to stop her from slaying in her outfits. Benson took to her Instagram page on Sunday to share two delightful pictures of herself. 
In the snapshots, she posed in a pink outfit that featured a body-hugging jumpsuit and jacket. The jumpsuit featured a knotted cinch at the stomach region, which girded her baby bump.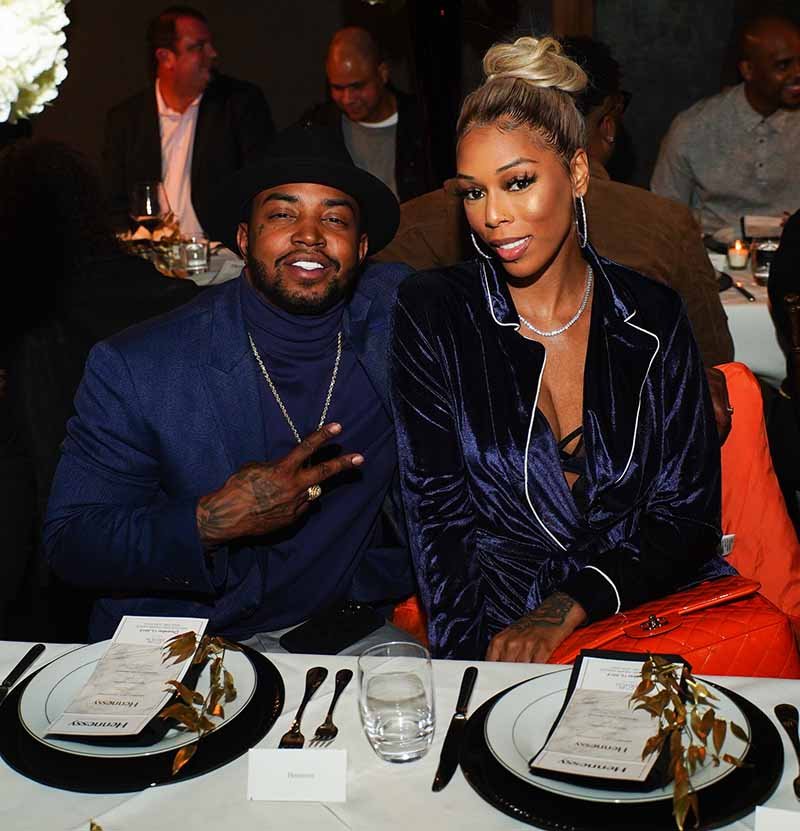 Benson completed her stylish look with a white designer bag and nude slippers with shiny stones encrusted on them. She posed outdoors, flaunting her stylish hairstyle and pregnancy body as she did. 
In the first snapshot, the television personality held her bag down with her right hand while her left hand caressed her ear and hair. In the second picture, she switched things up as she hung her bag over her shoulder, allowing her to strike a delightful model-like pose. 
In the post's caption, the expectant mom wrote, "2 pc set @houseofshimmeratlanta ?✨." Many of her fans gushed over her stylish look and outfit in the snaps.
Many people feared that would be the end for the couple, with Benson loving her revenge on Lil Scrappy.
One fan hailed Benson for looking so good while pregnant and wished they could look as good as her when pregnant. Another fan named her a beautiful goddess.
Last February, Benson announced that she was expecting her third child with Lil Scrappy. The couple also shares son Breland and daughter Xylo. 
The couple has come a long way in their relationship and became engaged in 2016. Their engagement came after multiple breakups and makeups. 
Following their engagement, the couple separated after Lil Scrappy dumped Benson to return to his baby mama Erica Dixon, with whom he shares a daughter, Emani Richardson, who attended her eighth-grade formal in 2019. 
Many people feared that would be the end for the couple, with Benson loving her revenge on Lil Scrappy as she kept refusing his desperate attempts to win back her affection. 
However, the couple reconciled and got married despite all odds in September 2017. Three years and two kids after, the couple has shown that they are indeed made for each other.