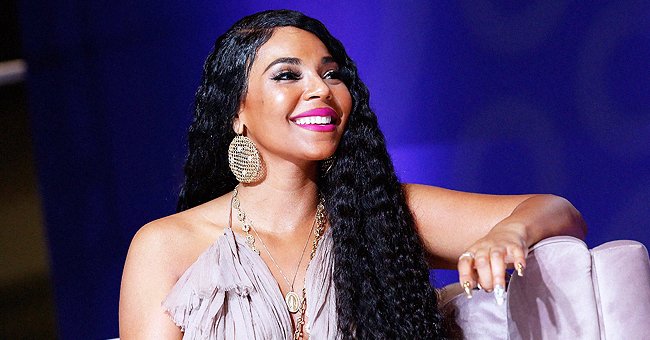 Getty Images
Ashanti Looks Half Her Age Flaunting Her Curves in an Itty-Bitty Tiger-Print Bikini (Video)
Ashanti's fans could hardly keep calm after the singer shared a short clip showing her dazzling in a tiger-print swimsuit and flaunting her gorgeous curves.
Ashanti took to her Instagram page recently to thrill her fans with an eye-catching display of gorgeousness when she shared a video of herself showing off her stunning figure and curves.
In the video, Ashanti was clad in a tiger-print two-piece swimsuit that showcased her fit figure, cleavage, and gorgeous legs. She also wore a nude hat over her long, full, and wavy tresses.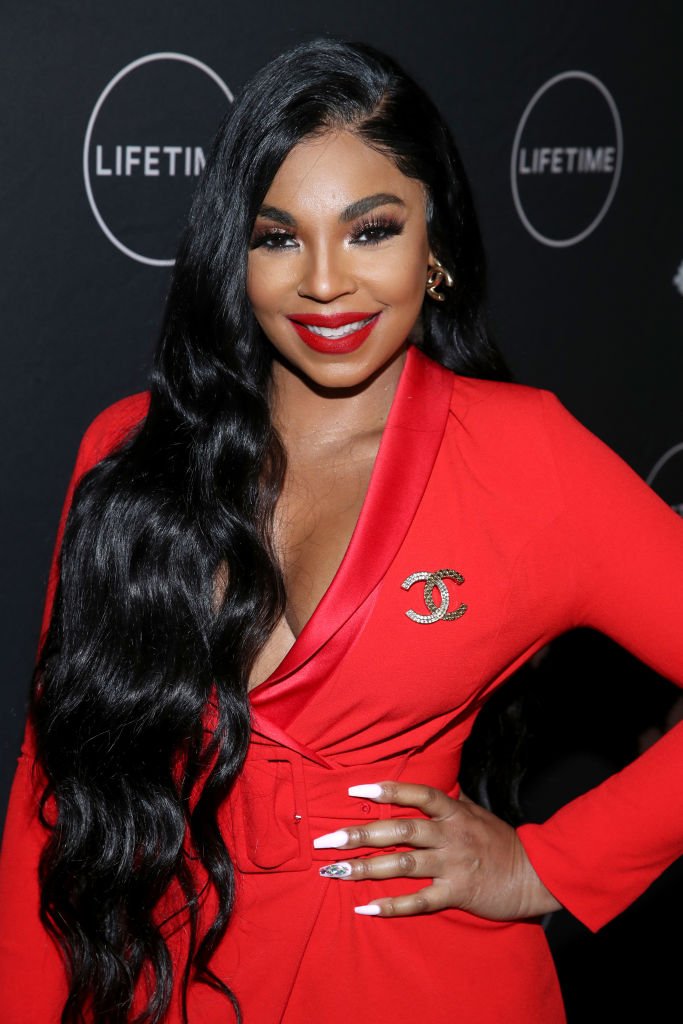 Ashanti Douglas at the "It's a Wonderful Lifetime" first holiday party of the year at STK Los Angeles on October 22, 2019 in Los Angeles, California.| Source: Getty Images
Ashanti wore hoop earrings and bangles on both her wrists and held her phone in her left hand. She wore a long red-and-black robe which dragged on the floor as she posed.
In the caption to her post, Ashanti wrote, "Landed ?." Her fans were in full awe of her elegance and beauty and took turns in gushing over her.
Many of the fans commented with fire, love, red heart, and love eyes emojis. One fan said they were awed by how fit Ashanti looked, while another fan described her as gorgeous.
Even without her fans coming to her defense, Ashanti would not have been bothered by such trolls.
Ashanti celebrated her 40th birthday last October, and despite her advancement in age, she continues to look ever so young, which is quite commendable.
The singer celebrated her big day with five outfit changes, including sporting a long pink wig that might arguably be her best look ever. She shared a picture of herself sporting the wig on her Instagram page.
In the snapshot, she wore a crown over the wig and rocked multiple bangles on her hands, gold loop earrings, and necklaces. She also rocked a cleavage-revealing gown.
In September 2019, Ashanti found herself being body-shamed over her complexion and a revealing outfit she wore at an event, but her fans who adore her greatly came to her defense, shutting down her trolls.
They also praised her for being confident in her own skin and showing off every part of her body even though it is not perfect. Even without her fans coming to her defense, Ashanti would not have been bothered by such trolls as she is confident in herself.
In a 2014 interview with Ebony, she was asked if it was possible to be a feminist or pro-woman and have provocative dance moves or clothing. In her reply, the singer said if a woman is confident in being who she is, she can do so, adding that it was about respecting oneself.
Ashanti further said that if a woman believes strongly in herself, she can do so, adding that one can be sexy, sensual, be pro-woman, a boss, and a feminist. She concluded by stating that there was a difference between being provocative and trashy.
Please fill in your e-mail so we can share with you our top stories!