Mother & Daughter Killed after Their Car Goes over Ocean Cliff in Front of Dozens of Witnesses
A mother and daughter were traveling in Northern California when their car went over an ocean cliff in front of witnesses. Both women died at the scene. 
Elizabeth Correia and her 64-year-old mom Maria Teixeira died after their car drove off an ocean cliff and plummeted 70 feet down. The crash happened at Bodega Head Trail on Saturday afternoon.
The Bodega Bay Fire Protection District announced that firefighters worked on rescuing a vehicle that went off of the cliff. Unfortunately, they updated the same post and revealed both victims were pronounced dead by those at the scene. 
Maria Teixeira, 64, and Elizabeth Correia, 41, both of Dublin died on Saturday after their SUV plunged off a cliff in Bodega Bay.​ https://t.co/0ljB2rbtgV

— KTVU (@KTVU) April 6, 2021
The sheriff's office reported that Correia worked as a teacher at Lydiksen Elementary. She had been working at the school for 16 years before her death. Her mother, also a Dublin resident, was a lead custodian at Montevideo Elementary before the tragic crash.  
Teixeira was the one driving when their car was in a parking lot and did not slow or stop as it hit a barrier by the cliff's edge.
Two people killed in a stunning Bodega Bay crash witnessed by dozens of onlookers have been identified as a Pleasanton elementary school teacher and her mother. https://t.co/EwwOcVYcRI pic.twitter.com/3JPUewtnyM

— KCBS 106.9 FM/740 AM (@KCBSRadio) April 5, 2021
Tim Correia, Teixeira's son, and Elizabeth's brother released a Facebook statement regarding their deaths. He confirmed that they passed away during the crash in Bodega Bay. 
"There is a hole in my heart that will never be filled now. I'm so grateful for them and the time we shared. They will forever be part of me. I love you mom and sis."
According to Captain Justin Fox, dozens of onlookers were at the scenic overlook near Bodega Bay's Head trail when it happened. They watched as the Toyota SUV plummeted 70 feet down and landed upside down below at around 11:30 AM.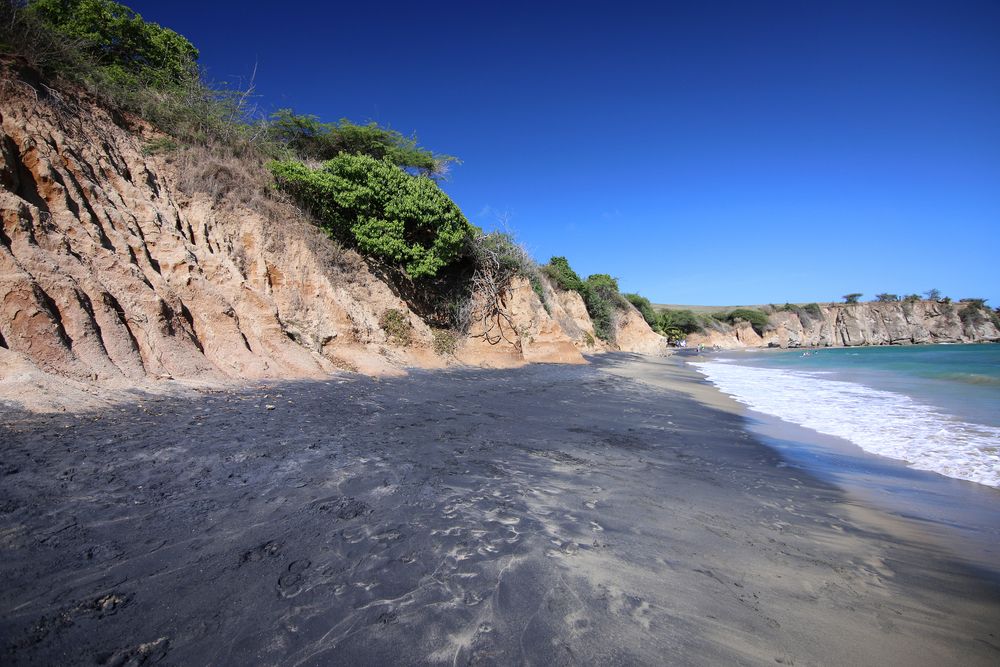 California Highway Patrol revealed that Teixeira was the one driving when their car was in a parking lot and did not slow or stop as it hit a barrier by the cliff's edge. Witnesses revealed the car did not seem to be speeding or driving unsafely. 
Officers are currently conducting an investigation to get to the cause of the crash. Investigators will be looking at autopsy findings, the car, and statements from witnesses to get to the bottom of the tragic case. 
Our hearts are broken by the loss of two of our brothers who tragically passed away this weekend. So thankful for all of the love and support from our school, community, and surrounding communities. Braxton and Angel will be greatly missed today. We LOVE you boys. #WeAreMustang pic.twitter.com/MZlwZtVQ2k

— Mustang Football (@1BroncoFootball) March 22, 2021
Meanwhile, in San Francisco, a woman survived a car crash when her car went over a beach cliff and landed on the sand below. She was taken to a hospital and was in serious condition. 
America has seen several fatal car crashes in the past couple of months. In Oklahoma, two high school football players named Braxton Wheeler and Angel Herrera were killed in a car accident it struck a pole.