Life Path of 'The High Chaparral' Star Linda Cristal Who Left the World at 89
The Argentinian native died in her sleep, but prior to her death, she starred in numerous movies and put her own spin on the character of Victoria Montoya in "The High Chaparral." 
Linda Cristal is best known for her role in the hit Western series "The High Chaparral," but the actress also fulfilled many other roles that left her with a long and successful acting career. 
Cristal started her career playing to her strengths as she took on Spanish roles on the Mexican film circuit but eventually transitioned over to English roles with the Dana Andrews 1956 film "Comanche" as her English debut.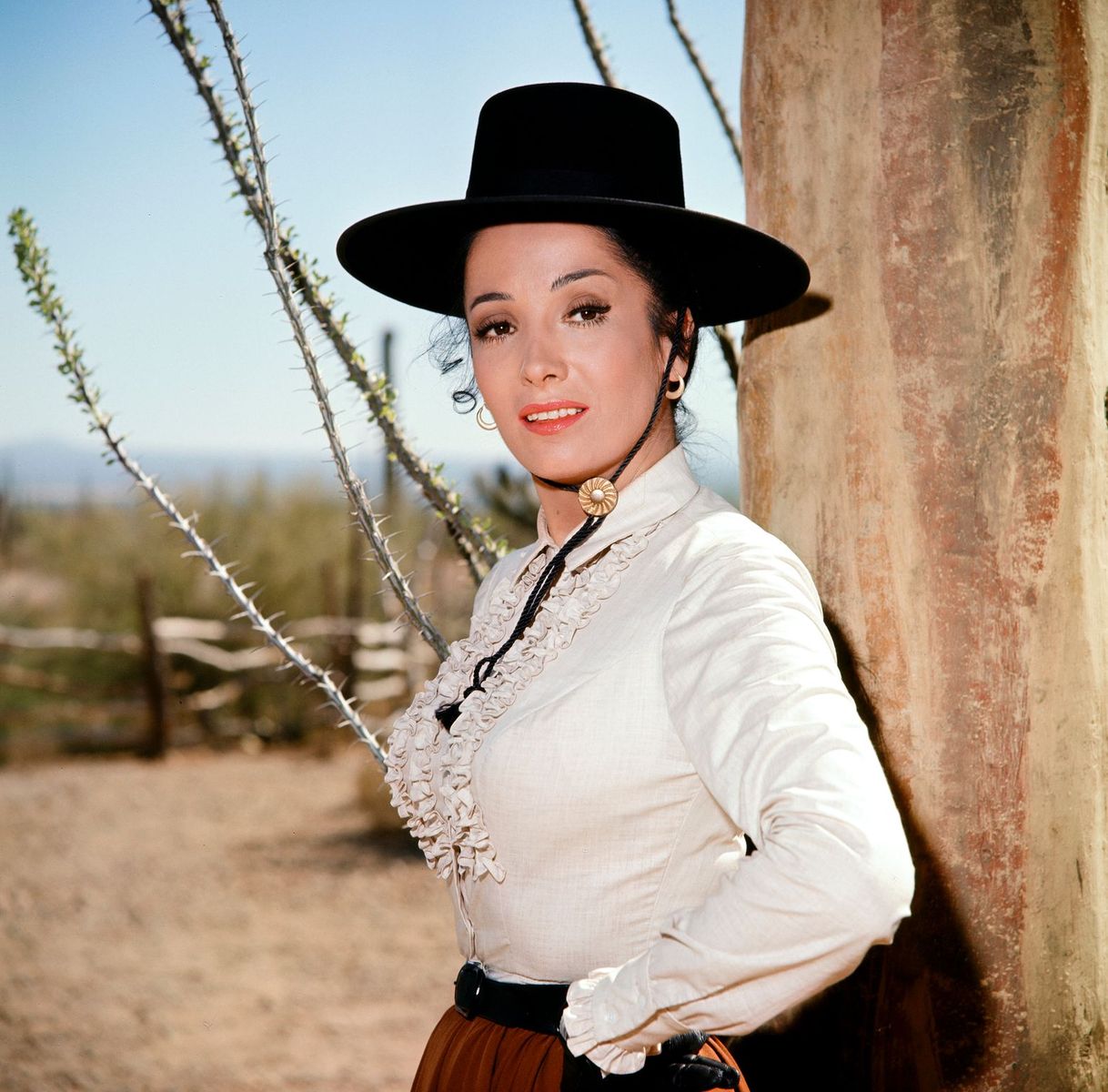 DIED IN HER SLEEP
Cristal started out her life in Buenos Aires as she was born in Argentina, and her life ended in her home in Beverly Hills, California. The actress died in her sleep at the age of 89. 
After ten years of leaving acting behind, Cristal made a strong comeback in the 80s playing Dimitra in ''General Hospital.''
Her son, Jordan Wexler, reported his mother's death in June 2020. Cristal died with a plethora of accolades behind her name, including a Golden Globe for her part in "The High Chaparral."
Yes. Linda Cristal really made her name in The High Chaparral. One of her golden globes was for that role. She also appeared in an episode of Rawhide probably resulting in this behind the scenes photo.

— Clint Eastwood Forever (@GoodBadUglyMule) March 25, 2021
TAKING ON VICTORIA
Her journey as Big John Cannon's firey wife on the Western series is one of the highlights from the actress's life. During an interview in 1968, Cristal gave some insight into how she tackled the role saying: 
"I knew they were looking for a heroine with fire and spunk.So I asked them if I could throw away the script and just improvise."
Cristal shared how she barely stuck to the story handed to her in the script as she made up stories of her own for Victoria that contained plenty of emotions. The actress embodied the role fully. 
Henry Darrow in High Chaparral - "Shadow of the Wind". More pics at https://t.co/GSSKv56A6k pic.twitter.com/FqSSsTMo8g

— Guys in Trouble (@guys_in_trouble) March 25, 2021
HOW SHE LANDED THE ROLE
Cristal took an unconventional route to secure her spot as Victoria Montoya. After reading about "The High Chaparral" in the newspaper, the confident young actress directly approached the show's executives to get her foot in the door. 
Her untraditional and bold approach worked wonders as Cristal ended up being seen in a total of 96 episodes. She saw the character development from the daughter of a Mexican rancher to Big John Cannon's wife. 
The High Chaparral Actor Henry Darrow Dies at 87: 'An Artist of the Highest Rank' https://t.co/XuGcphQSGm

— Tony Rosado (@rpstranslations) March 25, 2021
BEYOND THE WESTERN 
Cristal's name was seen on more credits than "The High Chaparral," which she part of from 1967 to 1971. She was also seen in "Rawhide," "Seven Sins," as well as "The Perfect Furlough" in 1958. 
Her role in "The Perfect Furlough" had her reeling in a Golden Globe Award for the New Star of the Year. She shared the prestigious award with Tina Louise and Susan Kohner.
Henry Darrow, 'The High Chaparral' actor, dead at 87 - Fox News https://t.co/LhtpIC8IIF

— Cindy M (@CMcCafferty3) March 23, 2021
With a plethora of awards lining the cabinets in her home, there was no slowing down for the Spanish actress. She dabbled in real estate and had a successful import/ export business that kept her busy after the Western left television. 
After ten years of leaving acting behind, Cristal made a strong comeback in the 80s playing Dimitra in ''General Hospital.'' With a long and exciting career on screen, Cristal left behind an acting legacy when she died last year.