Henry Darrow, 'The High Chaparral' & 'Santa Barbara' Star Dies at 87 — Remembering His Career
Michael B. Druxman took to social media to share the heartbreaking news that "Harry O" star Henry Darrow passed away at 87. 
Actor Henry Darrow who is well known for his role in "Harry O," has passed away at 87. He played the role of  Manolito Montoya in the Western "The High Chaparral" in the '60s. 
Darrow's publicist Michael B. Druxman shared the sad news that the actor had passed away on March 14, 2021, along with a picture showing an elderly Darrow smiling at the camera.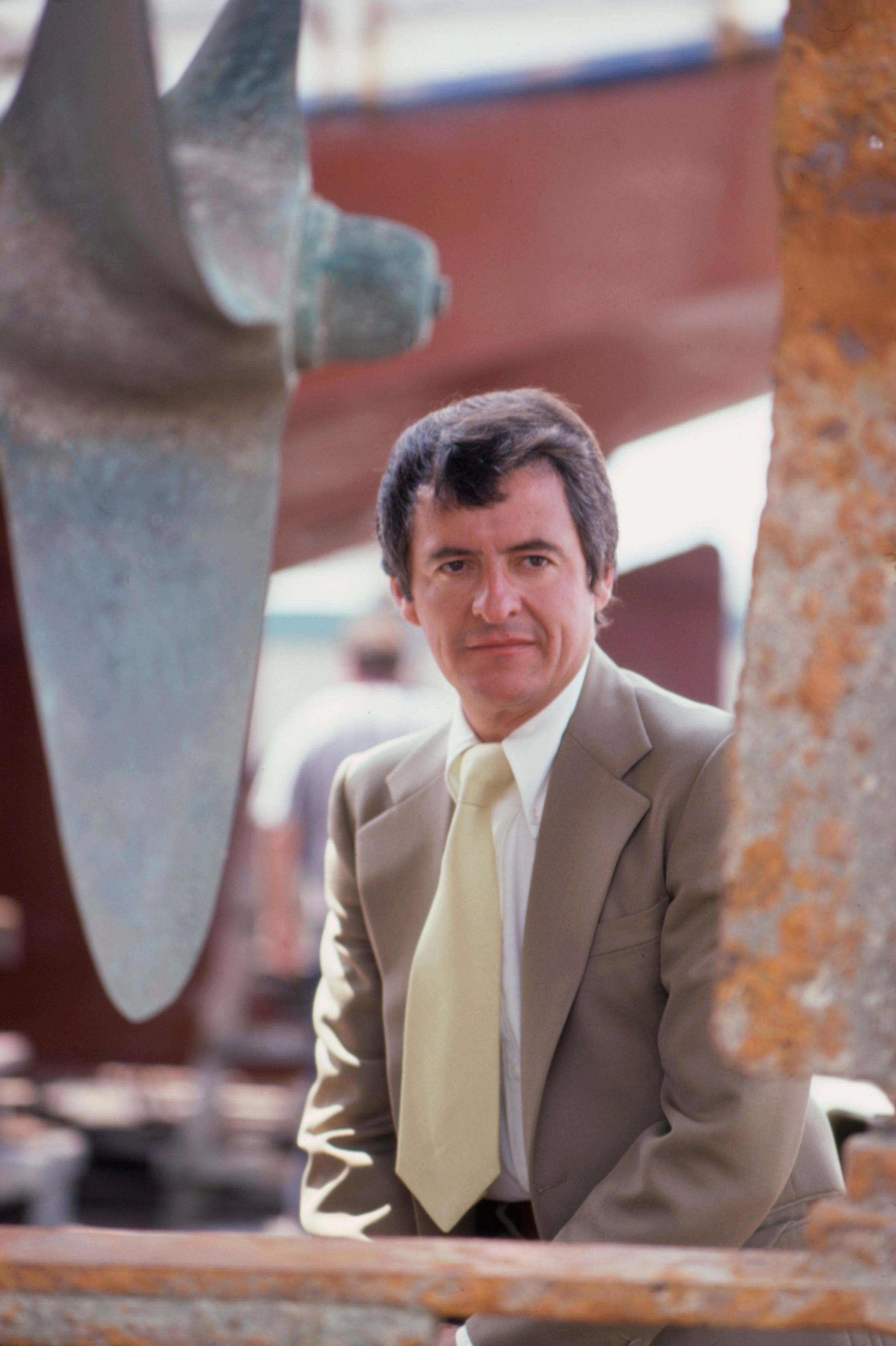 REST IN PEACE
Druxman did not reveal the circumstances surrounding Darrow's death but did post a heartfelt tribute to his client along with the announcement of his passing. The post reads: 
"I just learned that my long line publicity client, Henry Darrow, has passed away at age 87.  Rest in peace, my friend. You will be missed."
Many other Hollywood favorites took to social media to share tributes for Darrow after his death, including Robert Beltran, who was one of Darrow's acting colleagues. 
HISTORY 
"The High Chaparral" star's story began when he was born in 1933 in New York City. He was given the name Enrique Tomás Delgado by his Puerto Rican parents Gloria and Enrique. 
Recognized as a Latin heartthrob, Darrow went on to play various other roles throughout his career.
During his adolescence, Darrow's family immigrated back to Puerto Rico, where the actor completed high school and attended university. He only returned to America in 1954, moving to Pasadena, California. 
We honor the career and achievements of Henry Darrow, the pride of Puerto Rico and a SAG Board member from 1970-73. Our condolences go out to his family. #sagaftramember since 1958.https://t.co/C1xO6ObOwx

— SAG-AFTRA (@sagaftra) March 16, 2021
MAKING IT ON THE BIG SCREEN
During his time on stage in the production of "The Wonderful Ice Cream Suit," Darrow was seen by David Dortort, the producer of "The High Chaparral."
Darrow reflected on the conversation that he had with Dortort before landing the role in the hit Western show that ran from the late 60s into the 70s, saying: 
"I said, 'I'm ready to read for the part.' And David Dortort replied: 'You don't have to. You've got it. You talked us into it.'"
The great Henry Darrow has died. How thrilled I was to act with him. He was a gentleman and an artist of the highest rank. His intellectual curiosity, his generous spirit, his joyfulness, were his great attributes. All young actors should study Henry (as I did) and learn. Rest H.

— Robert Beltran (@robertbeltran74) March 15, 2021
LATIN HEARTTHROB
Recognized as a Latin heartthrob, Darrow went on to play various other roles throughout his career, including the character he took on for the soap opera "Santa Barbara," which resulted in an Emmy. 
Although his success was more focused on the stage and in shows, Darrow did feature in films as he was seen in "Badge 373" and "Proud Walk," both made in the 1970s. 
We're sad to hear of the death of #HenryDarrow (1933–2021) — best known as Manolito on HIGH CHAPARRAL.

He was also a regular on HARRY O and an Emmy winner for SANTA BARBARA in a 50-year career.https://t.co/3YmkwRHX3x #RIPHenryDarrow pic.twitter.com/g4lM1xwK6s

— getTV (@gettv) March 15, 2021
The Emmy winner also featured in the 1981 animated production of  "The New Adventures of Zorro," as he voiced the protagonist. He was also the voice artist behind two other characters for later versions of "Zorro."
Darrow's memoir titled "Henry Darrow: Lightning in the Bottle" was published in 2012, giving insight into the life and background of Puerto Rico's pride.