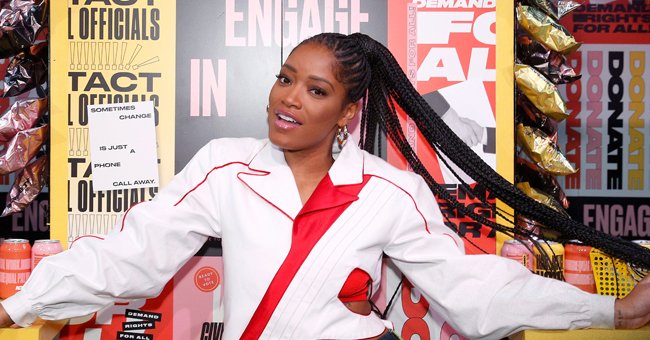 Getty Images
KeKe Palmer Showcases Her Figure Doing Sultry Poses in Chic Swimsuits for Instyle Photo Shoot
Keke Palmer doesn't allow anyone to dictate what beauty means to her and this attitude is clearly obvious as she confidently poses for the cover of InStyle.
Actress Keke Palmer recently took to Instagram, sharing pictures from her InStyle photoshoot. In the snapshots, she put her body on display while doing poses in many chic swimsuits.
The snapshot of her gracing the cover of InStyle was striking, with the multi-colored background clashing tastefully with her colorful outfit. Her dark tresses were cut into an old school hairstyle, with a stylish fringe above her gorgeous dark eyes.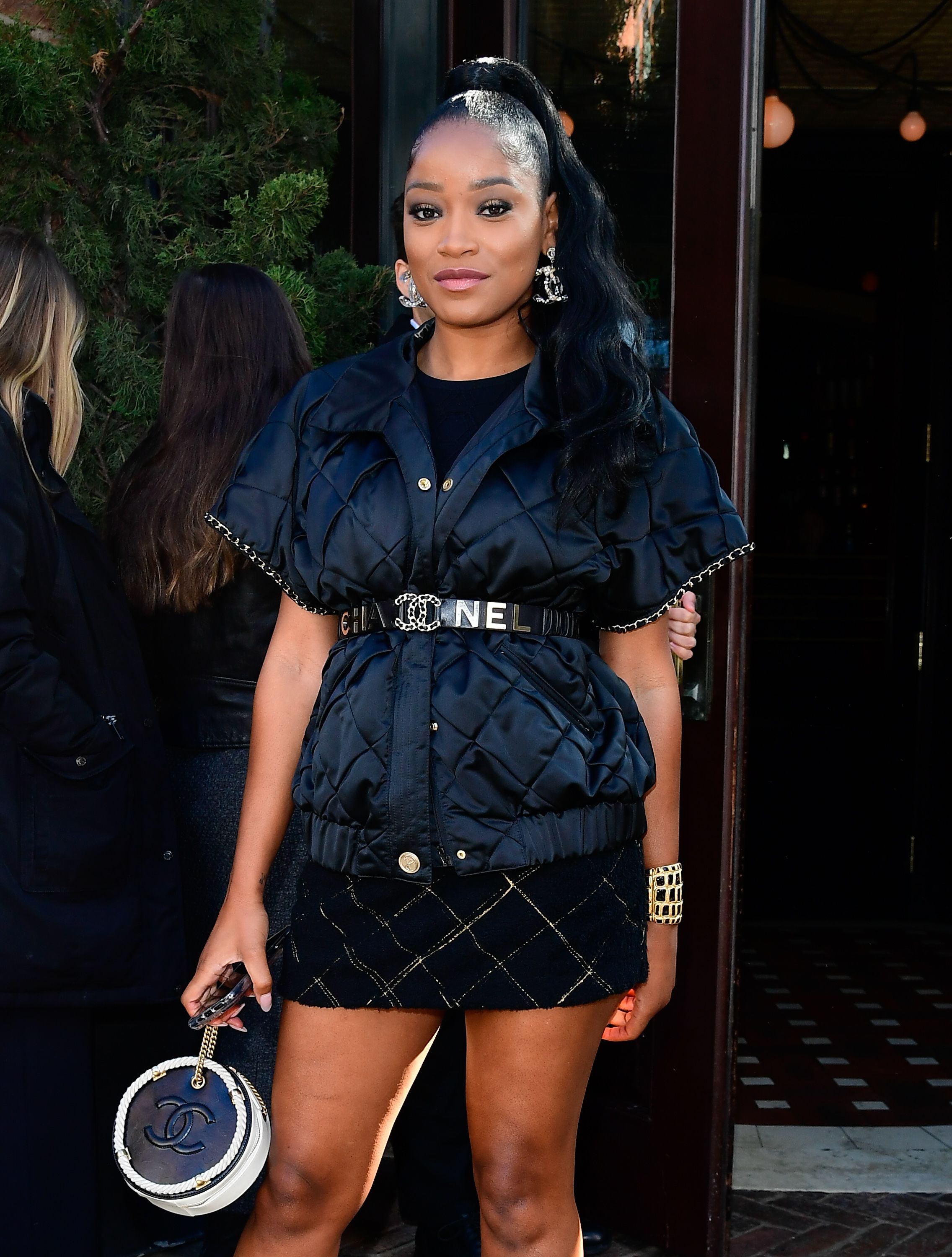 KeKe Palmer at the Tribeca Chanel Women Filmmaker Luncheon on November 4, 2019 in New York. | Photo: Getty Images
ETHEREAL BEAUTY
The glitter around her glowing eyes matched the shining gold and black necklace gracefully laying down her neck. Taking to the caption, she thanked the magazine, writing:
"I can not telllll you, how amazing this shoot was for me. I owe it all to @quillemons, he is so special in my heart!!!!"
The post received just over 112,000 likes in total. Fans, followers, and admirers gushed in from all corners of the internet, complimenting Palmer on her ethereal beauty.
GRASSY AND CLASSY
Palmer then posted another snapshot from the photoshoot. This time she wore a blue and white bikini and high heels, reminiscent of the pin-up girl style, while green luscious leaves shone behind her.
Near the end of last year, Palmer got herself into some deep Twitter water, which sparked a social media debate.
This photo was also well received by the public, with one follower jokingly commenting that she should get off the grass because she is obviously itchy. The post received 130,000 likes in total.
PROUD OF HER CULTURE
In yet another post, Palmer featured many snapshots of herself wearing high-fashion attire in every picture. She took to the caption, expressing her opinions about her culture, writing:
"In a world where you are told your culture looks good on everyone but you, to hell with them all."
In the first photo of the bunch, she wore a skimpy and stringy grey costume which showed off her glowing brown skin while sporting a unique afro. This post was also popular, with fans leaving just over 312,000 likes behind them.
OUTSIDE VALIDATION
The actress has expressed that she is past seeking the validation of others. She said that there have always been expectations put on her when it comes to being Black, a woman, and many more.
Even more, she has stated that these expectations were laid upon her from a very young age and that she has had to deal with it her whole life. She has also expressed her deep need for authenticity and not being pigeonholed.
Near the end of last year, Palmer got herself into some deep Twitter water, which sparked a social media debate. This controversy occurred after she shared a video of herself online kissing a white man.
Once she posted the video, Twitter was ablaze, with many commenting that the clip was distasteful because, at the time, there was unrest in the country due to racial issues. Of course, many users defended her right to do what she wants.
Please fill in your e-mail so we can share with you our top stories!