Getty Images | Instagram/khloekardashian
Piers Morgan Calls the Kardashians Fame-Seekers after an Unedited Snap Of Khloé Goes Viral
Veteran journalist Piers Morgan has taken a swipe at the Kardashian clan after an unedited snap of Khloe went viral. He branded them as fame seekers.
Piers Morgan never wastes an opportunity to take a dig at people. Just a month after his rant about Meghan Markle's interview with Oprah, the former CNN newsman has found something else to talk about.
This time his strong-worded opinion was directed at no one else but his old rivals, the Kardashian clan. Morgan found the perfect time and the perfect excuse to drag the famous family's name to the mud.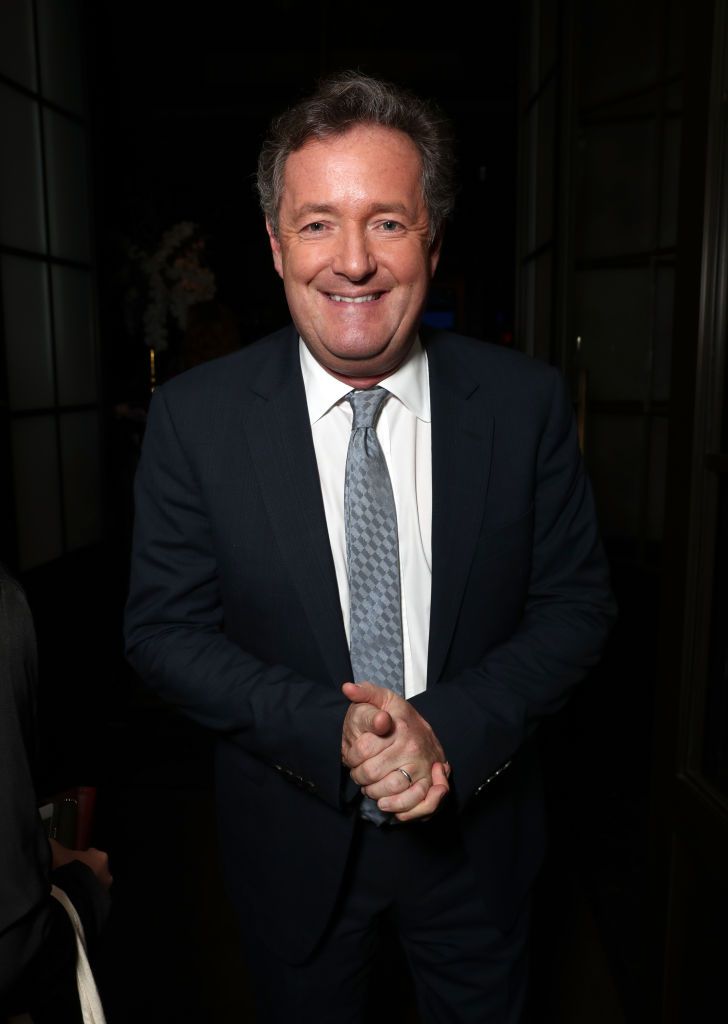 Piers Morgan at "The Hollywood Reporter's" 5th Annual Nominees Night on February 6, 2017 | Photo: Getty Images
An unedited photo of one of the Kardashian sisters, Khloe, in a leopard print bikini leaked. Khloe did not look as spotless and charming as she does in her previous snaps, which led to her being called fake by most of her fans.
Morgan extended his venomous opinion to other members of the "KUWTK" clan and said that he never thought anything about the famous sisters could shock him, but the picture proved him wrong.
The 55-year-old made his remark in a piece he wrote for the Daily Mail where he pointed out that Khloe did not look as perfect as she had portrayed herself to the world.
Unlike her pictures that earned her a fortune, the former show host pointed that her waistline is significantly less defined and her curves less dramatic in the unedited photo. Morgan also took a swipe at her skin, noting that it was not so impossibly smooth.
She noted that she had struggled with her body image all her life.
Morgan remarked that he was not terrified by the look but felt Khloe must have been terrified to see her true self out there in public. The 55-year-old wrote that the Kardashian family is scared of being seen in their true self.
The former "Good Morning Britain" host remarked that it only took one real photo to expose the Kardashians as a fraud. He noted that the famous Kardashian family are a bunch of talentless fame-hungry and greedy wastrels who want to have their celebrity cake and eat it.
He slammed the reality star for swinging her muscles to ensure that the picture was taken down. Morgan wondered why Khloe would go to any length to deprive her fans of the truth.
The 55-year-old journalist continued in his piece and noted that the truth is important because many impressionable young girls have gone to various lengths to achieve a Kardashian figure which they believe to be perfect.
According to reports, shortly after the picture went viral, many copies were taken down after threats from Khloe's legal team, which noted that the snap was beautiful, but they want it taken down because it was not authorized.
In her defense, the 36-year-old Khloe stated to express her concern for the viral picture. She noted that she had struggled with her body image all her life.
Khloe also felt hurt to have someone share a snap of her that did not portray her in a light she would have loved to be seen. Hopefully, these issues will be tackled in the "KUWTK" reunion coming up soon.
Please fill in your e-mail so we can share with you our top stories!