Watch Chrissy Teigen's Look-Alike Daughter Luna Sweetly Paint Her Brother Miles' Nails Pink
Chrissy Teigen's kids Luna and Miles were sibling goals in her latest media update where the pair bonded over a grooming session while Luna did her brother's nails.
It is safe to say that little Luna Simone is beginning to glint some beauty tips from her mom, Chrissy Teigen, as she is starting to show she could embody the self-care queen title.
Teigen's recent Instagram upload proved this. The star mom, fondly known as the Twitter mayor, shared a blissful clip of her mini-mes enjoying playtime.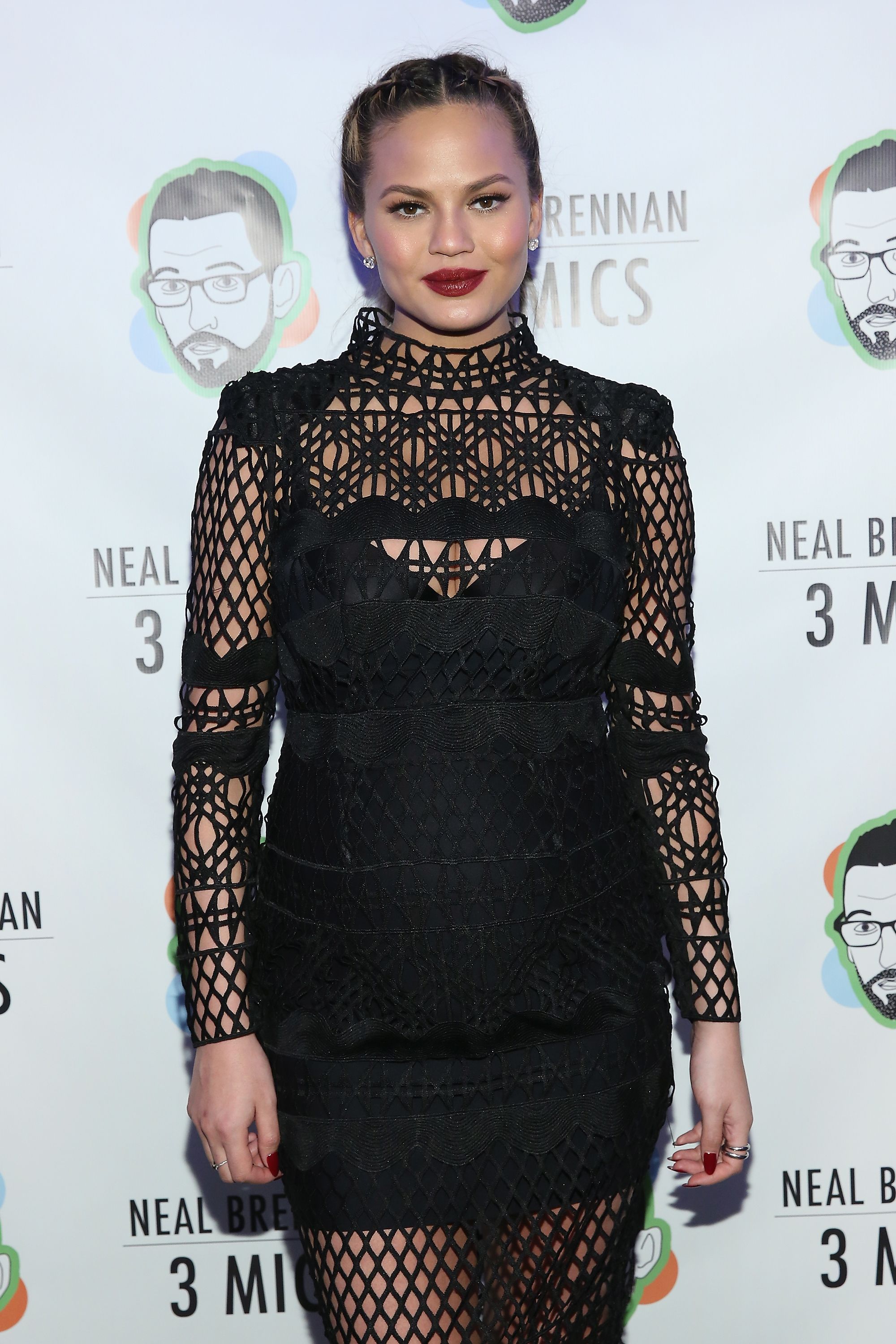 Luna and her little brother, Miles Theodore, opted for self-care and the tot perfectly took over the role of a nail technician. The two were filmed in their luxurious living room, looking nothing short of adorable. 
While Miles, 2, put his hands forward, Luna kept her face away from the camera, keeping her focus on painting his nails bright pink. At a point, Miles chimed hilariously, "you know what? Chicken butt!" 
To this, Teigen burst into laughter with the sound showing she was behind the camera. The little boy looked towards her with an amused expression as he wanted to know what was funny. 
Recently, the star mom opened up about the relationship between her kids. She gave her take on motherhood so far and how she could decipher the difference in her children's personalities. 
The star made it known that she was learning to cope with the circumstance with multiple therapies. 
The cookbook author relayed that Miles is very much like her when it comes to expressing emotions. She shared that her son is an open person who wears his heart on his sleeves.
And she and her spouse, John Legend, took it upon themselves to encourage Miles to show emotions. She added that there was no such thing as shutting down feelings and emotions in her household.
Teigen, 35, added that Luna, on the other hand, was a perfectionist and wanted everything to go as planned. She chimed that she could not help but see herself in the little girl too.
The "Lip Sync Battle" star noted that she would calm Luna down from time to time, letting her realize that everything does not have to be perfect and mistakes were unavoidable occurrences.
The doting mother-of-two shared that she and her award-winning spouse were raising their little ones to be free-spirited while instilling values, one of which is kindness. 
All these, she explained while gracing the front cover of People's new "Beautiful" issue. Teigen added that she believed kids should be allowed to be creative, spirited, and curious. 
The "Cravings" author, who always dreamt of becoming a mom, is gradually healing from the traumatic experience of losing her third child. The star made it known that she was learning to cope with the circumstance with multiple therapies.