Chrissy Teigen's Look-Alike Son Miles Flashes a Huge Smile in This Heart-Melting Photo
TV star Chrissy Teigen delighted her social media fans with a lovely photo of her younger kid, Miles, while showing off his cute features. 
"Lip Sync Battle" star Chrissy Teigen had her slew of admirers gushing on the timeline after she shared a heart-melting pic of her little son, Miles, on Instagram.
The one-photo post showed Miles indoors, looking picture-perfect while posing for the camera. He donned a green patterned pajama as he looked like his dad, John Legend's twinnie.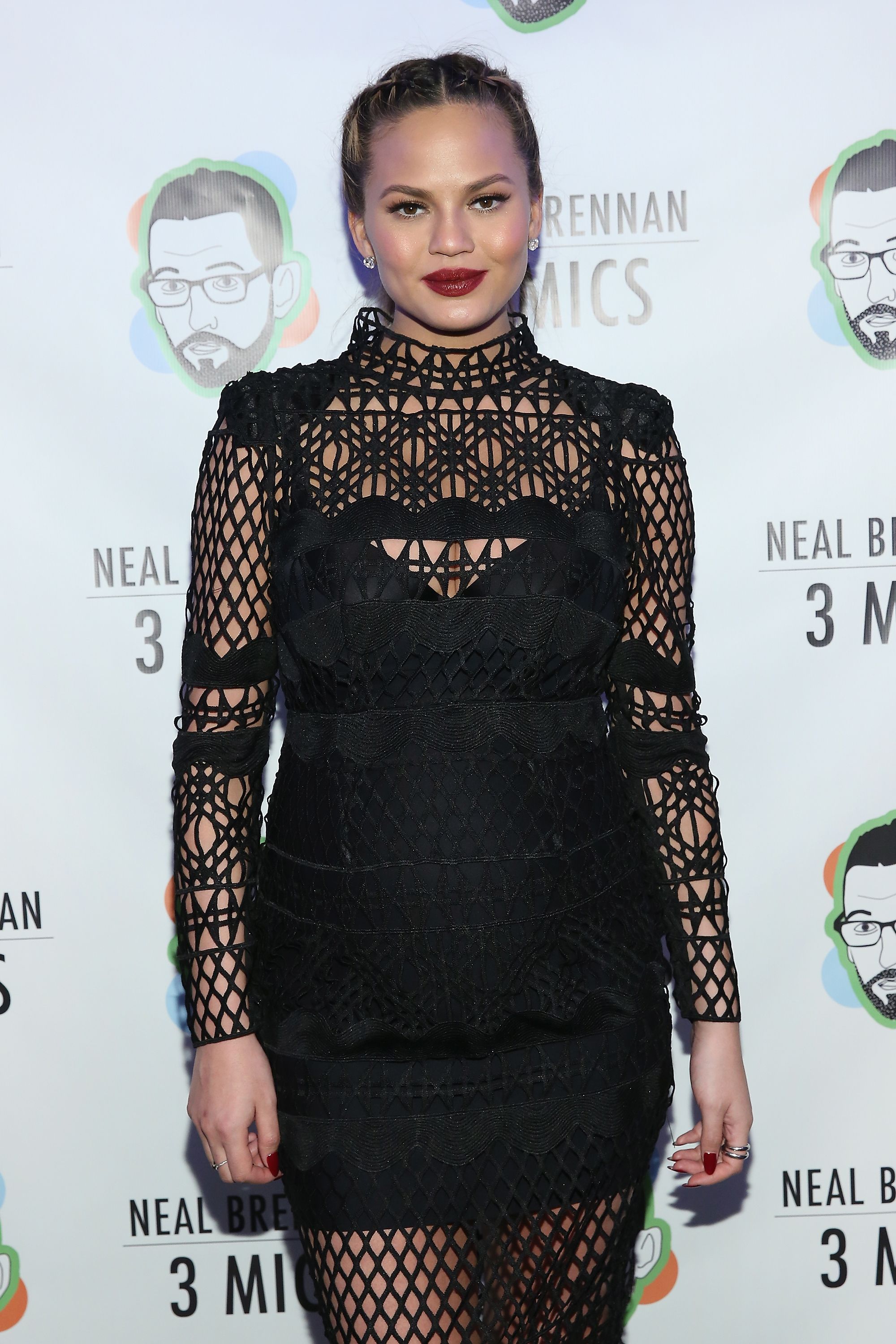 Miles posed close to a floral-patterned wallpaper with tassels around it. He also seemed to be standing in front of huge colorful pom-poms while he completed the sweet post with a big smile. His mom captioned: "Hi!"
Teigen and Miles were recently spotted out in town during a quick grocery run. The mom-son pair were adorable, being each other's company at Bristol Farms. Teigen looked casual but chic in a grey outfit.
The star mom held her hair up in a high ponytail while perking her soft glam with a pair of gold hoops and some layers of necklaces. Miles matched his mom's chic look in a green wooly jumpsuit.
The colorful jewels bore the names of her older kids, Luna and Miles. Jack's name was also etched on one of the bracelets. 
While the star mom and her baby boy moved around the store getting what they needed, Teigen indulged the little boy letting him ride in the cart. The pair stayed protected with their black facemasks in place. 
Teigen could not get enough of her little man, who cracked her up in another of their bonding moments. She hilariously gushed over him on social media, making it known that she was happy he had a comic streak. 
For a while now, Teigen has had sober moments following the loss she and her family endured. Last year, the TV host and her R&B icon spouse shared her child-loss news on social media.
The image displayed could break any heart, showing Teigen on her hospital bed, seemingly deep in despair. She penned a long caption letting fans know that she and her spouse lost baby Jack. 
Although the social media icon is beginning to shake off the pain, she keeps Jacks' memory alive. Last month, the star opened up on what would have been Jack's due date.
Teigen took to her Instagram story, showing off some bracelets. The colorful jewels bore the names of her older kids, Luna and Miles. Jack's name was also etched on one of the bracelets. Teigen soulfully wrote that she and her family would love him forever.