Update: Vulnerable Teen Richard Okorogheye Found Dead In a Forest After Missing Since March 22
After two weeks of searching, 19-year-old Richard Okorogheye's body was found lifeless in a lake in Epping Forest.
It had been a difficult two weeks for Evidence Joel as her son Richard went missing on March 22. After a vigorous search conducted by the police, the 19-year-old's body was found in a lake in Epping Forest.
The Metropolitan police discovered the body on Monday, and it is still being investigated to know the cause of death. While the case remains unsolved, the authorities do not yet suspect a third-party involvement.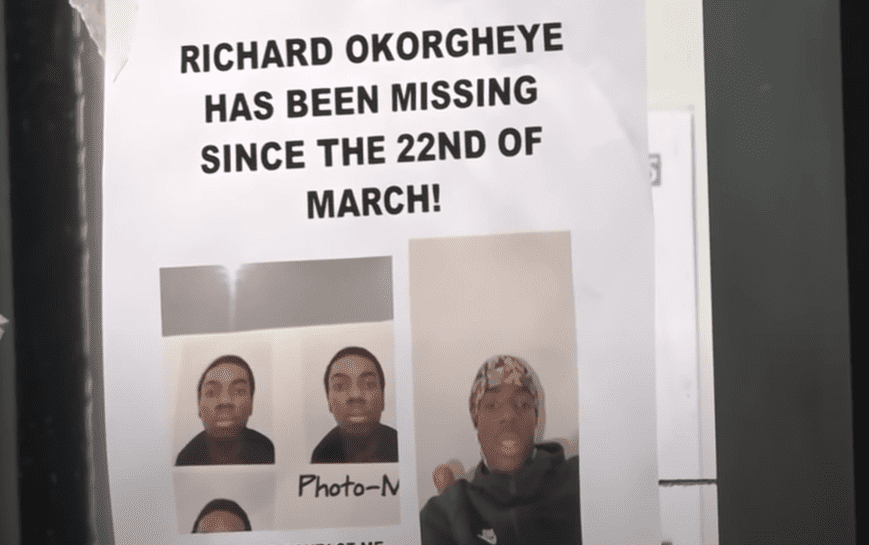 According to autopsy results, there was no evidence of assault or physical trauma on the deceased's body. Detective Superintendent Danny Gosling of the Met's Central West Public Protection Unit said in a statement:
"My deepest sympathies go out to Richard's family at this incredibly difficult time. This was not the outcome that any of us had hoped for [...]."

Gosling noted that trained officers are giving the family support as they grieve Richard's loss. After a previous thorough investigation, police found that Richard left his home and went towards Ladbroke Grove.
According to Evidence, her son asked permission to meet a friend but never returned.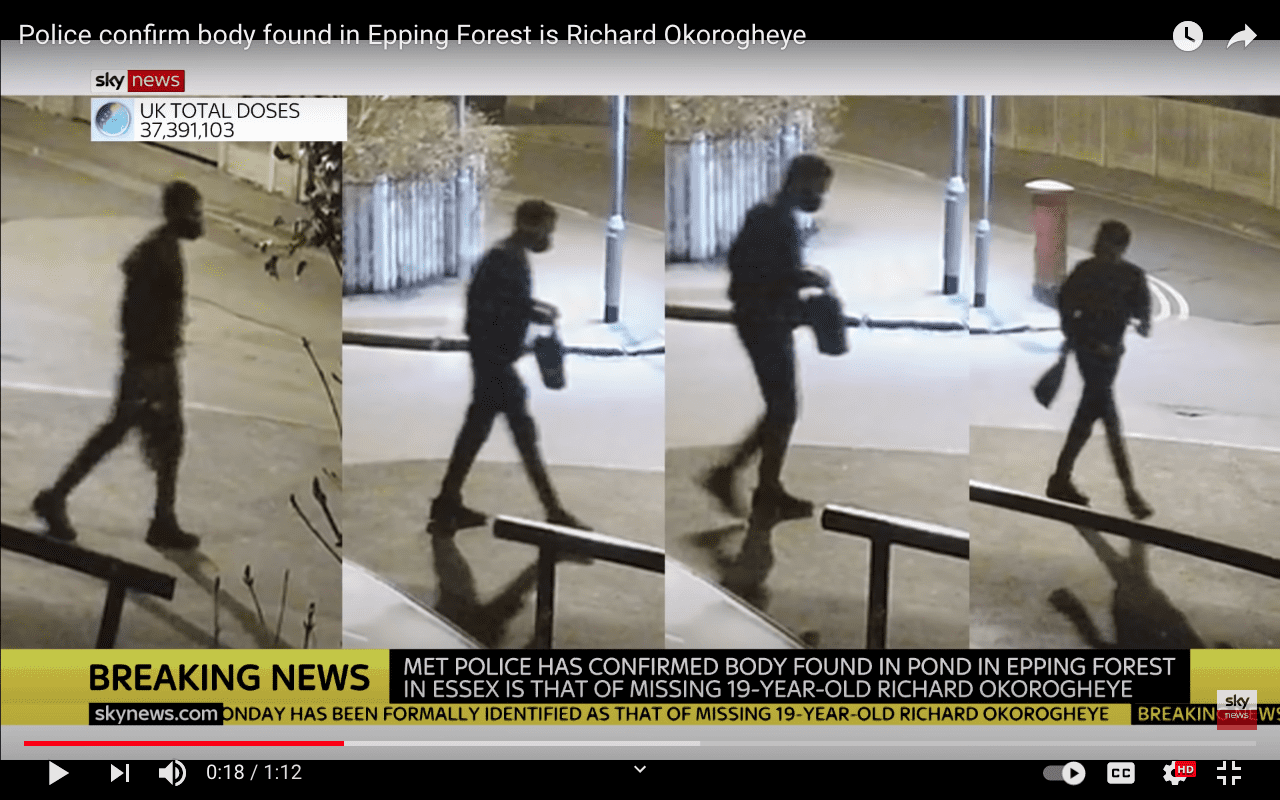 He then boarded the 23 bus heading south and took a cab from west London to a street in Loughton, Essex. Richard was captured on CCTV footage walking alone on Smarts Lane, leading to Nursery Road and Epping Forest on March 23.
His mother, Evidence, and best friend, Hala Mohamed, visited the lake in Epping Forest and laid flowers, and poured water into the pond where the teen's body was found, in tribute to Richard.
In March, Evidence cried for help in hopes of finding her son, calling him her happiness and purpose for living. According to the mom, Richard left home without a jacket, money, or medication for his sickle cell disease.
Richard was confined to the four corners of his home for months amidst the global pandemic. The only time he stepped out was to receive needed monthly blood transfusions for his survival.
Like many others, Richard, an IT student at Oxford Brookes University, found difficulty in adapting to the restrictions as he was isolated from the rest of the world, provoking a possible depression in the lad.
According to Evidence, her son asked permission to meet a friend but never returned. She later left for her job as a nurse and, upon returning home, cooked a meal for her son. However, he did not come home.