'Law & Order: Organized Crime' Producers Talk about What Fans Should Expect In Season 2
The hit crime series gives some insight into what fans can expect for the upcoming season, saying that they are changing things up with exciting things to come. 
The producers of "Law & Order: Organized Crime" are already thinking about the future, with the first season only premiering a week ago. The excitement and anticipation for season two are building up as the first season airs. 
The executives' team is looking to get creative with the "Law & Order" spin-off that has Christopher Meloni playing the lead character. They are working on telling longer stories that stretch over various episodes.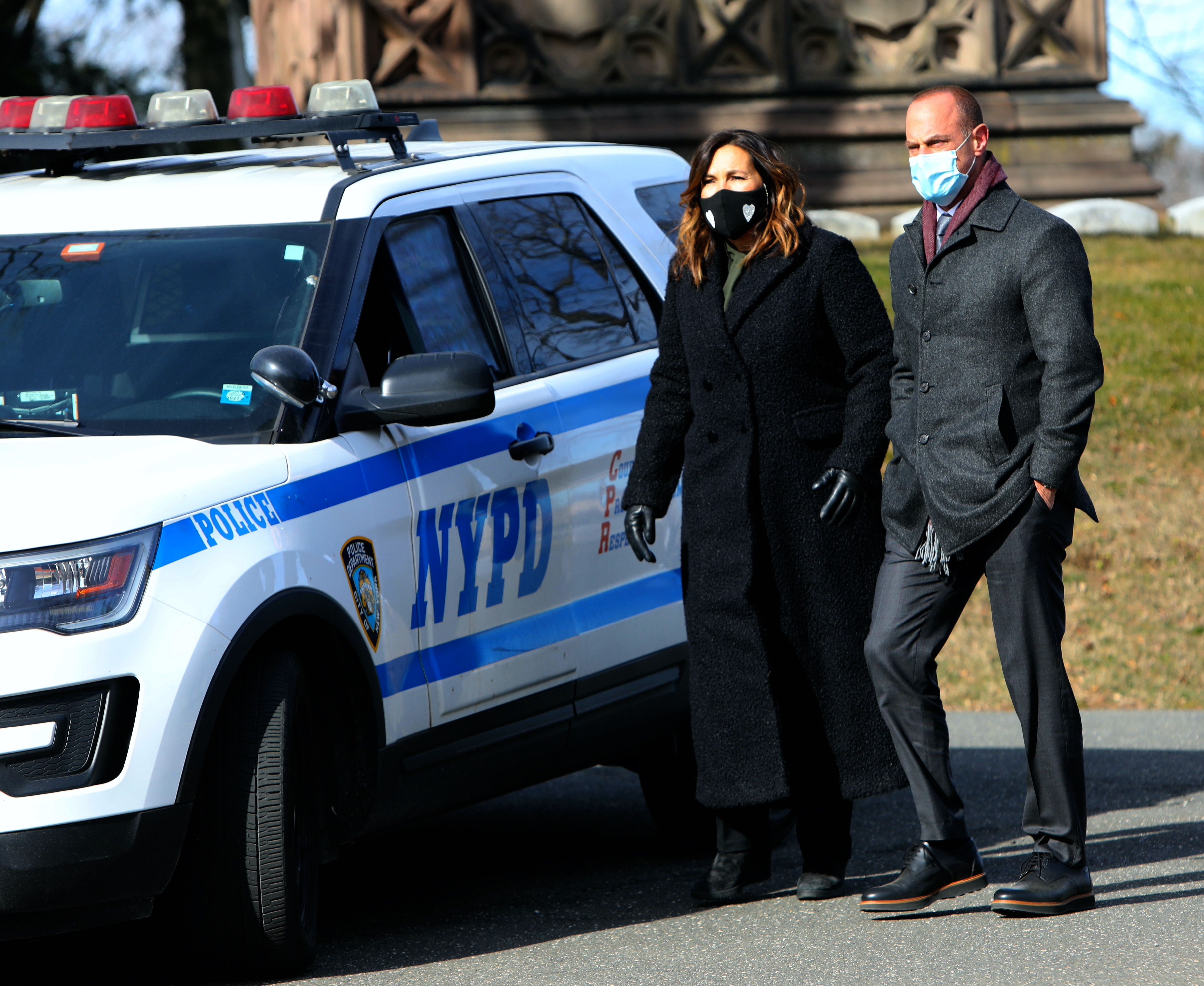 EXCITED PRODUCERS
"Law & Order: Organized Crime" producer Dick Wolf shared what is in store for the crime show fans as he explained that the narrative would arc over several episodes. He shared: 
"The thing that really excites me about the show...is that this is the first Law & Order with literally a completely different storytelling." 
The series will have antagonists that are recurring and will comprise three arcs that are each eight episodes long. Wolf labeled the first arc "The Godfather," the second arc as "American Gangster," and the final one as "Scarface."
Christopher Meloni Was 'Not Prepared' for the Fan Reaction to His Law & Order Return: 'It's Wonderful'​ https://t.co/X0v8cOhBLZ

— People (@people) April 7, 2021
EXTRA BAD
The crime series producer also gave some insight into how they are constructing the villains of the narrative, revealing that they aren't going to hold back whatsoever. Wolf shared that Melon's character is in for a thing with the new bad guys. 
Hargitay has also shared her devastation over Meloni's real-life exit from the show in 2011 but is happy to back with him on set. 
Elliot Stabler, the crime drama's protagonist, portrayed by Meloni, has also undergone some development in the ten years that he was not in the narrative, with the producer sharing that Stabler is more sympathetic than before. 
After a 10 year absence, @Chris_Meloni has reprised his role as Elliot Stabler in #OrganizedCrime. Read more about his legacy as a part of the "Law & Order" franchise, his friendship with @Mariska , and what it was like to reunite with Stabler: https://t.co/eGGzOXj1JN pic.twitter.com/MxT09XP5dK

— Wolf Entertainment (@WolfEnt) April 5, 2021
 UNEXPECTED REACTION
Meloni's return to the "Law & Order" franchise was met with an unlimited amount of support and love from fans who were seated to see Detective Stabler back in action on their screens. 
The 60-year-old actor shared how unexpected the plethora of congratulations was, saying that his co-star Mariska Hargitay saw it coming but that he was a bit blindsided. Meloni said: 
"I was not prepared. It's overwhelming and it's wonderful and it's very appreciated." 
After 10 years, Christopher Meloni will reprise his role as detective Elliott Stabler on tonight's special two-hour crossover event between Law & Order: SVU and @NBC's new series, Law & Order: Organized Crime. pic.twitter.com/Q2MK59PhU3

— Pop Crave (@PopCrave) April 1, 2021
EMOTIONAL REUNION
After a decade since Hargitay and Meloni's characters saw an unexpected ending to their on-screen partnership due to a failure in Meloni's contract negotiations, the two detectives had an emotional reunion in front of the camera. 
Stabler obviously had plenty of explaining to do as Hargitay's character, Olivia Benson, wanted to understand the reason for his sudden and unexplained exit out of her life ten years ago. 
Two squads. One night. Thursday nights on @NBC are all about Law & Order.

✔️ New #SVU at 9/8c.
✔️ New #OrganizedCrime at 10/9c. https://t.co/PUDpDE9o93

— 𝐋𝐀𝐖 & 𝐎𝐑𝐃𝐄𝐑 (@lawandordertv) April 5, 2021
The reunion occurred in a cross-over episode between "Law & Order: SUV" and Meloni's "Law & Order: Organized Crime," which had the crime drama's fans overjoyed to see Benson and Stabler back together. 
Although Benson showed raw emotion over her partner's sudden departure from her life, Hargitay has also shared her devastation over Meloni's real-life exit from the show in 2011 but is happy to back with him on set.