Here's What Whoopi Goldberg Said About Joy Behar's Hairstyle on a Recent Episode of 'The View'
Whoopi Goldberg paid a compliment to Joy Behar and her hair during an episode of "The View," which they both co-host. 
During a broadcast of "The View" this week, actress and co-host Whoopi Goldberg paid her co-host Joy Behar a compliment, which caused Behar to laugh. 
"The View" Instagram page shared a clip of the interaction this week. The camera was focused on Goldberg as she told Behar that her hair looked amazing. The camera then switches to Behar.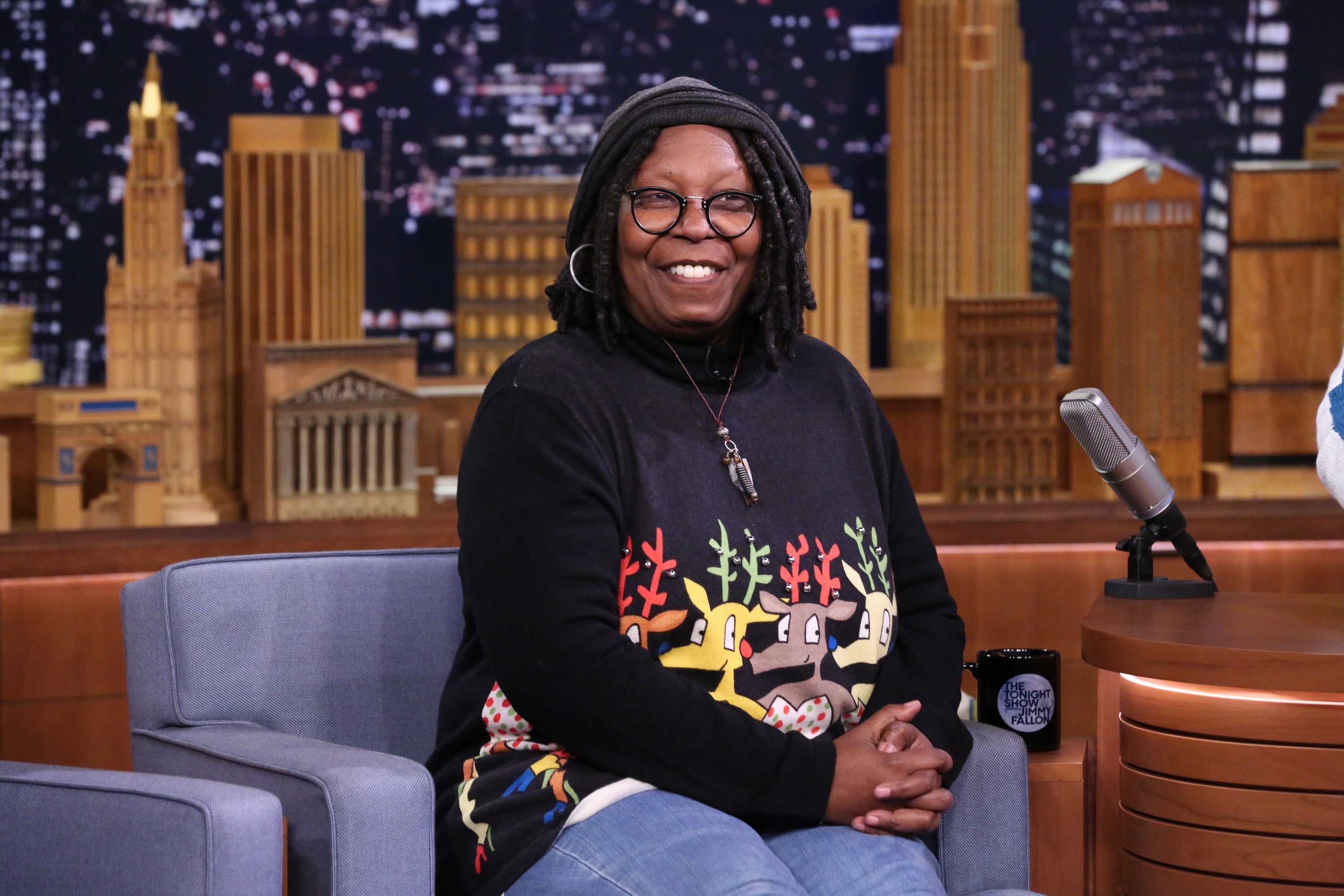 Behar thanked Goldberg for the compliment before she started laughing. Behar has had fans, and her other co-hosts, Sunny Hostin, Sara Haines, and Meghan McCain, laughing with her work-at-home fails during the pandemic.
The comedic relief of the show had fans and "The View" hosts laughing during a work-from-home fail that involved her husband, Steve, who had his arm in the away of the camera. Behar told her husband while he was getting in the way:
"Steve, you're in front of the camera, darling!" 
Her co-host found the whole situation very funny. Goldberg was left wondering what was happening in Behar's home, while Hostin thought it was a bug interfering with the camera. 
Many fans of the show took to the comment section of the video clip "The View" Instagram page shared and remarked that it was a super funny moment and had made them laugh very hard. 
McCain is known for being outspoken and having a strong opinion on different politics.
Dehar had a few other technical difficulties, including a broadcast in April when her camera fell just before they were supposed to be filming. The fall made her camera feed temporarily freeze.
Luckily she seems to have sorted her equipment out and rocked a gorgeous hairdo this week. Although she received a comment on the look, McCain got some criticism when she wore a look with hair extensions as a user on Twitter wrote:
 "Meghan's natural hair grew really fast."
Of course, McCain clapped back at the user. In a tweet, she asked if she could experiment with hairstyles and hair extensions as she needed to find a way to entertain herself during the pandemic. 
McCain is known for wearing colorful makeup and hairstyles on "The View." She has sported a funky space bun look, glittery and sparkly eye looks, as well as a jewed hair parting.
Can a bitch experiment with extensions and hair pieces? It's the pandemic, I don't have that much to entertain me anymore. https://t.co/1O6XCgaKT9

— Meghan McCain (@MeghanMcCain) February 9, 2021
Besides her glamorous looks, McCain is known for being outspoken and having a strong opinion on different politics. However, in March this year, she and Goldberg went viral for Goldberns reaction to McCain. 
McCain was sharing her opinions on the revealing interview Oprah Winfrey had with the Sussexes. However, as she finished, Goldberg's reaction was so hilarious it became a viral moment on Twitter.