Woman with World's Longest Fingernails Cuts Them for the First Time since Early 1990s
Ayanna Williams, an indelible mark in the Guinness World Records, recently decided to cut her fingernails. She is well known for having the longest nails in the world.
Ayanna Williams' nails were cut using an electric rotary tool by Dr. Allison Readinger of Trinity Vista Dermatology in Forth Worth, Texas, after she had measured them the last time.
Williams broke her own record for the longest fingernail length on a female hand, surpassing it with 733.55 cm after letting her nails grow from their initial confirmation in 2017.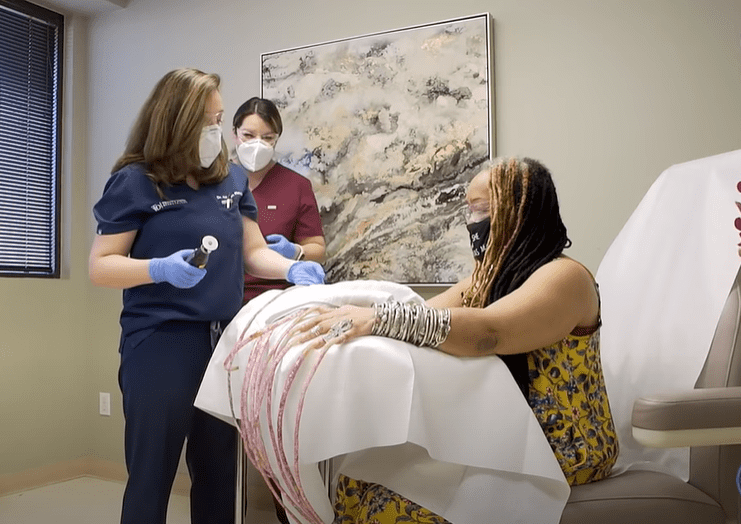 For the first time in her life since the early 1990s, Williams has cut her nails. It was a bittersweet, heartfelt goodbye when she finally had to part with those nails that made her so famous.
For nearly three decades, Williams has had an obsession with growing her nails. It has become a major part of who she is in some ways. Growing up, she was always fascinated by nails and nail art.
As a little girl, she would often ask her mother if she could paint her nails in certain colors or check how long her nails were. Since that young age, Williams has succeeded in fulfilling her childhood dreams.
Ripley's Believe It or Not! will exhibit Williams's trimmed nails in its Orlando, Florida museum.
Williams got her first official recognition for her nails in 2017. A year later, Guinness World Records featured her among the record-breaking stars. She had 576.4 cm nails at that time.
More than two bottles of nail polish and 20 hours were required to do Williams' manicure. She recently had to complete the task with about 3 or 4 bottles of nail polish over a couple of days.
The length of her nails caused Williams difficulty in her daily life. There were some activities she was unable to perform, like washing up the dishes and putting bed sheets on the bed. 
Having shortened her nails, Williams will be able to do much more. She said she received several reactions before the final cut, but the majority of them were supportive and positive.
Ripley's Believe It or Not! will exhibit Williams's trimmed nails in its Orlando, Florida museum. According to Williams, she intends to only grow her nails about six inches long.
Meanwhile, Lee Redmond still holds the Guinness World Records for the longest fingernails on a pair of female hands — a length of 28 feet. But Redmond lost her nails in an automobile accident in 2009.