Ludacris' Wife Eudoxie Posts Cute Snap Of 5-Year-Old Daughter Cadence Still Using Her Car Seat
Ludacris's wife Eudoxie Bridges shared pictures of her daughter Cadence Gaelle Bridges looking adorable while posing in her car seat and gushed over the latter's continuous growth. 
Rapper and actor Ludacris's wife Eudoxie Bridges is doing her best to hold on to her last-born daughter Cadence Gaelle Bridges as she continues to grow. 
On Thursday, the doting mom shared pictures on her Instagram Story showing Cadence posing inside a car. She wore a sheer white top and dark gray sweatpants.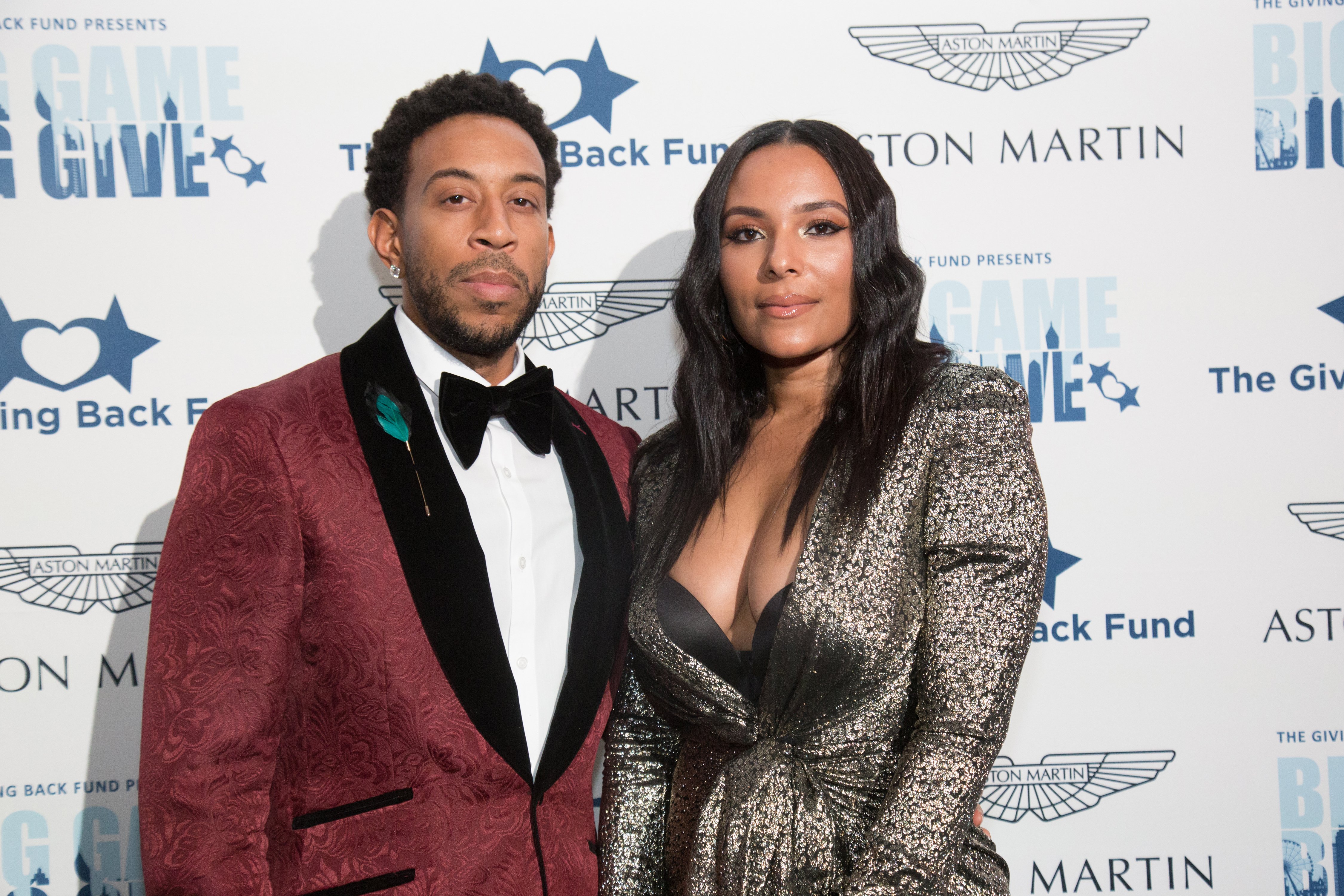 In the snapshot, Cadence used her car seat, which may come as a surprise to some, given that she is 5 years old. In the post's caption, Eudixie acknowledged that it was time to get Cadence out of the car seat. 
However, the loving mom explained that she was trying to hold on to her little baby who keeps growing and added an exasperated emoji for emphasis. 
Eudoxie shared another photo showing Cadence caressing her relaxed black hair and opening her mouth while in the car seat. She captioned the snap, "Forever mon bébé."
The 2018 trip marked the first time Eudoxie was back in her homeland since she was pregnant with Cadence.
While Cadence is the only child Ludacris and Eudoxie share, the rapper is also father to three other daughters, Shaila Scott, 24, Karma Bridges, and Cai Bella Bridges, 7.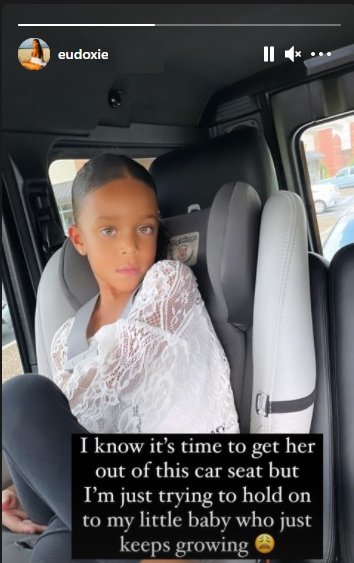 While Shaila and Karma are much older, Cai and Cadence are the babies of the house and share a close bond. Last September, Eudoxie shared a glimpse of the girls' closeness with pictures she shared on her Instagram page. 
In the snapshot, Cai and Cadence wore matching cat-print sweatshirts, sweatpants, and black sneakers. While Cai chose to wear gray-colored outfits, Cadence stuck to pink. Eudoxie captioned her post in French, which translated to: 
"The little ones said goodbye Atlanta ! ??"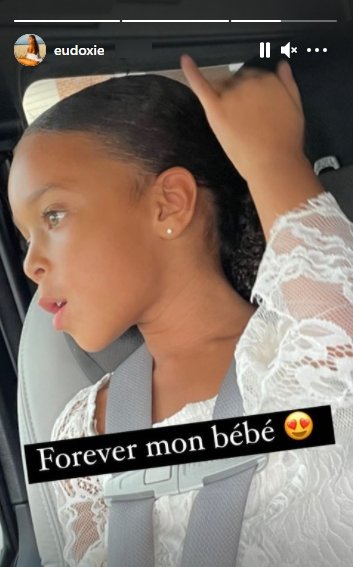 Eudoxie is originally from Gabon where she was born and raised. She is proud of her African heritage and has taken her daughter, stepdaughters, and Ludacris to her hometown. 
In 2018, Eudoxie took Cadence to the West African country. The mother-daughter duo had the sweetest trip, visiting tourist attractions and experiencing several fascinating sights and sounds. 
The 2018 trip marked the first time Eudoxie was back in her homeland since she was pregnant with Cadence, who was three at the time of the trip. 
Eudoxie and Ludacris got married in 2014 but have been together for longer and celebrated the 10th anniversary of when they first met at 2018's "Ludaday Weekend" in Atlanta. They remain an adorable couple who are raising their kids the right way.