Kimora Lee Simmons' Daughter Ming Displays Her Voluptuous Thighs Wearing a Tight Green Dress
Kimora Lee Simmons' eldest child, Ming Lee Simmons, looked gorgeous in her new media as she modeled a fashion piece while showing off her lovely features.
It is safe to say that fashion mogul Kimora Lee Simmons' years of fuelling her daughters' passion for fashion is finally paying off. The girls have been displaying their expertise for a while now.
In a new picture Kimora's oldest daughter Ming Lee Simmons posted on Instagram, she had no hair out of place sitting pretty with her full glam on. Ming showed class and style while modeling a fashion piece.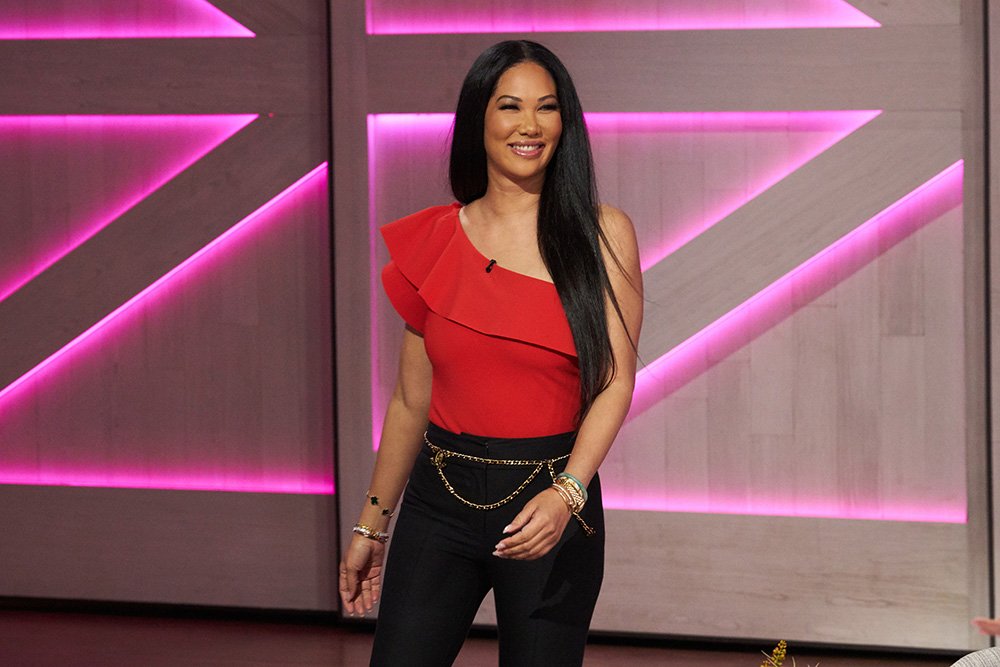 The young adult was photographed indoors, sitting on a large Louis Vuitton box. Ming rocked a dark green outfit that stopped short of her upper thighs, leaving her long flawless legs on display.
The young fashionista's dress featured cut-outs around the chest and torso area, showing her cleavage and parts of her flat tummy. She sported a pair of black knee-length boots.
Ming styled her hair in a sleek ponytail while her face was done up in perfect makeup. She rocked some jewelry, including gold bracelets, a simple neck chain, and a pair of gold earrings. 
[The dresses] are retailed at $65 and are part of the rollouts that the Simmons sisters are working on. 
Her sultry look came complete with her piercing gaze as she propped her hips high. The expert pose accentuated her shapely body. She delicately placed her hands on her chest and voluptuous thighs. 
Since 2019, Ming and her younger sister, Aoki Lee Simmons, have partnered with their mom to rebrand her longtime fashion franchise Baby Phat. The girls have also been juggling academics with their fashion careers.
While Ming attends New York University, Aoki is a student at Harvard University. She handles the financial aspect of the brand, while Ming stays in charge of the creative and design aspect. 
Last month, Baby Phat released new pieces that Aoki and Ming modeled on their social media pages. Ming looked impeccable in a short brown dress with cut-outs on the bodice. Aoki modeled the leopard-print style of the dress.
The unique Baby Phat logo was placed on strategic parts of the dresses. They are retailed at $65 and are part of the rollouts that the Simmons sisters are working on. 
Aoki and Ming's innovation, coupled with their mom's unending fashion knowledge, has also birthed another part of Baby Phat. Presently, the brand's creativity has expanded into beauty and skincare.