Catherine Zeta-Jones Recalls Dress Malfunction before Leaving For the Golden Globes Red Carpet
Catherine Zeta-Jones opened up about the fashion disasters she's experienced through the years, the most memorable being the time she had to be sewn into her dress before the Golden Globes. 
Catherine Zeta-Jones has had her fair share of red carpet events and exclusive parties thanks to her decades in the entertainment industry.  While these events are often glamorous, there are some unwanted situations behind-the-scenes that she can't forget about in some of them. 
One particular moment was when she had to be sewn into the dress she was supposed to wear to the Golden Globe Awards. At the time, she was ready to get into the car when her zipper broke.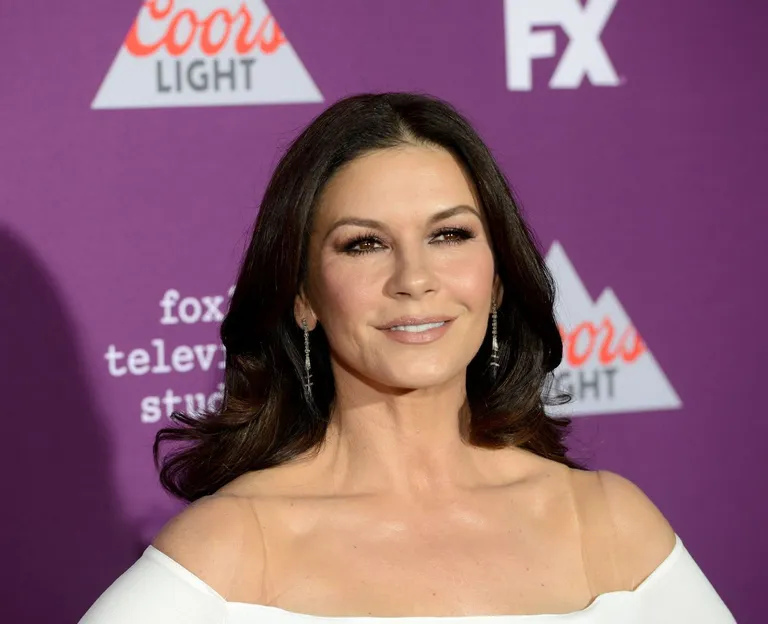 Not wanting to waste a beautiful dress, her makeup artist ran back to get a black piece of cotton from the hotel to sew into the dress. The actress-turned-designer then realized that she'd always have issues with zippers.
"I always have an issue with zipper. I always think, the more beautiful the outfit sometimes, the more vulnerable the zipper is."
Zeta-Jones went on to say that it's always her luxurious dresses that end up having malfunctions. She compared these to her cheap dresses that have zippers that "never break." 
Aside from the many events she's graced, the "No Reservations" actress is a staple model for magazines and businesses throughout the years. Despite the pandemic, the modeling gigs have not stopped for her.
The beautiful actress recently graced the cover of NewBeauty, where she shot from the NYC apartment she shares with husband Michael Douglas and their two kids, Dylan and Carys. While it's a new way of shooting magazine editorials, it was something she needed to adjust to amid the pandemic. 
Zeta-Jones credits love and respect for their long-lasting relationship.
The "Entrapment" star was shot through the video conferencing application Zoom, while the magazine's photographer was in Los Angeles. The photos turned out great, and Zeta-Jones commended the team behind it for the great execution. 
The Welsh actress and her famous husband Douglas have been married for 20 long years. While many believe things were smooth-sailing from the beginning, she recently shared that it's had its fair share of ups and downs. 
As for their secret to making it work, she revealed that they always try to have fun together. Aside from enjoying each other's company Zeta-Jones credits love and respect for their long-lasting relationship.