'Grey's Anatomy' Recap: Meredith's Recovery From COVID-19, Unexpected Proposal & More
Even after 17 seasons, writers of "Grey's Anatomy" still have many tricks up their sleeve. From Meredith Grey's recovery from COVID-19 to an unexpected proposal, here's what fans can expect from the show.
Ellen Pompeo's character Meredith Grey was seen suffering from COVID-19 since the beginning of season 17. After her rocky road towards recovery, things are starting to pick up at the Grey Sloan Memorial Hospital as her condition finally begins to improve. 
The most recent episode of "Grey's Anatomy" saw Grey being taken off the ventilator after her battle with COVID-19, and now her loved ones are focused on trying to make her wake up. At the time, she was still too weak to stay conscious.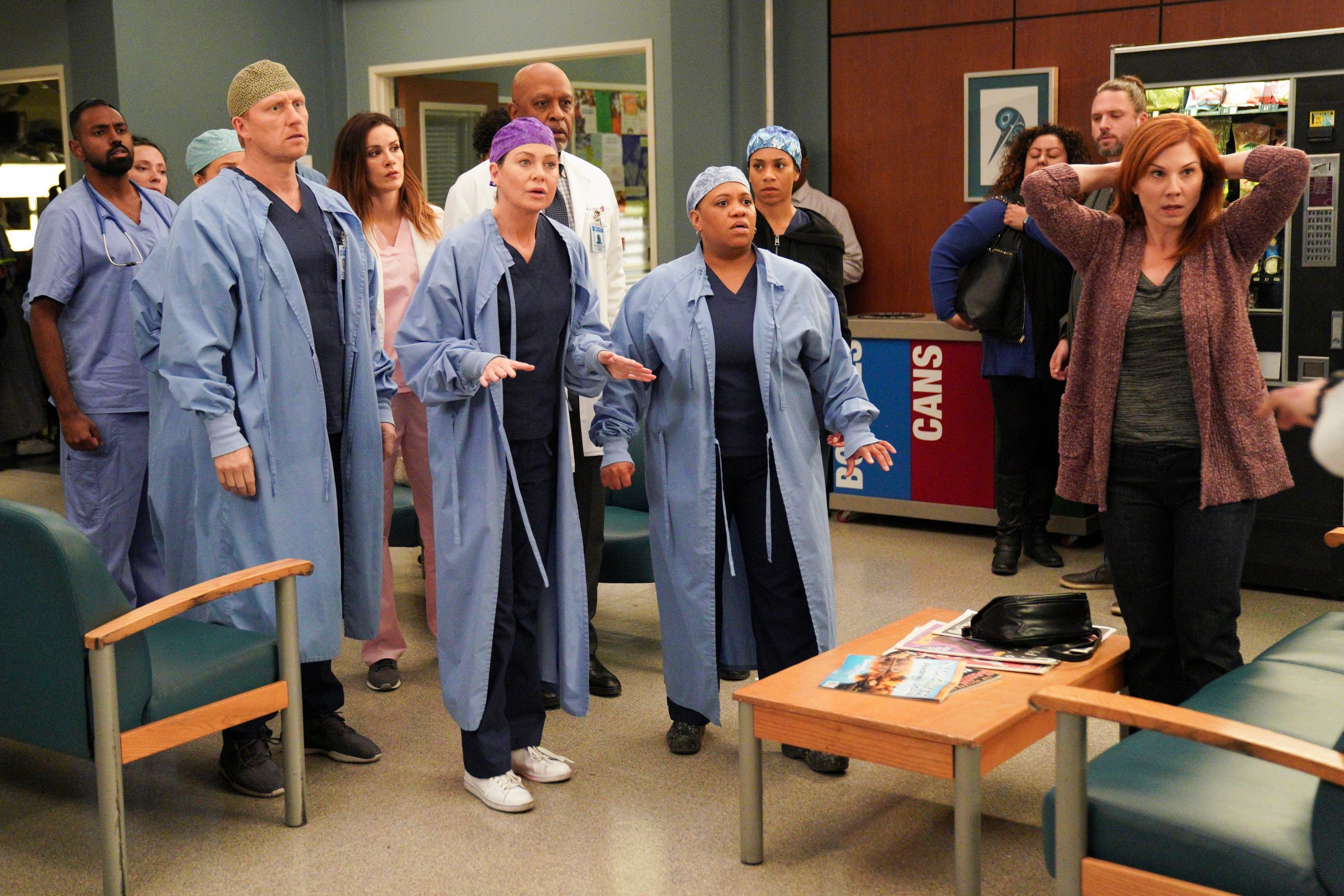 A SURPRISING PROPOSAL
Veering away from the lead star for a while, characters Amelia, played by Caterina Scorsone, and Link, portrayed by Chris Carmack, got a little bit of alone time after Link's parents took their kids out for a couple of hours. 
When his mom referred to Amelia as her "daughter-in-law," they seriously started to consider getting married. At the time, Amelia was emotional after being given a break from parenting duties, which  Link misunderstood as her wanting to get married. 
He then started proposing to Amelia but was denied. She shared that she didn't want to get married abruptly, but when the time is right. 
RT if you're on this roller coaster of emotions with Amelia ✋🎢 #GreysAnatomy pic.twitter.com/pgg8QWKCRQ

— Greys Anatomy (@GreysABC) April 9, 2021
MEREDITH IS AWAKE
Towards the end of the episode, the most anticipated event occurred in the hospital: Grey finally woke up. While speaking to Dr. Webber, she started to discuss things that she heard while she was sleeping.
While others thought she was asleep, she heard how Dr. Jo Wilson, played by Camilla Luddington, wanted to switch from general surgery to obstetrics. This made Webber wonder what else she heard in her slumber. 
😔 #GreysAnatomy pic.twitter.com/WwQA8FKIUF

— Greys Anatomy (@GreysABC) April 9, 2021
MENDING BROKEN RELATIONSHIPS
Teddy Altman also got a surprise visit from ex-fiancé Owen Hunt, who apologized for his reaction to her late best friend Allison being a girlfriend. Altman shrugged it off and said she should have said it to him years ago. 
Ultimately, they spoke about the other parts of their rocky relationship, such as Altman cheating on Hunt with Dr. Tom Koracick on their wedding day. What Hunt wanted out of the relationship was for his ex to treat him as a friend. 
Rent free. (📷 @msdebbieallen) pic.twitter.com/7sJGFkt3DO

— Greys Anatomy (@GreysABC) April 11, 2021
WHAT ELSE TO EXPECT
As the episode came to a close, Webber gave daughter Maggie an update on Grey's condition. They commended the resting doctor for being "extraordinary" and "unstoppable," something Webber hoped to be right. 
Season 17 saw the return of crowd-favorites like Patrick Dempsey and Sarah Drew. Dempsey reprised his role three times on the show so far.
Extraordinary. Unstoppable. ❤️ #GreysAnatomy pic.twitter.com/B11mFWB0LY

— Greys Anatomy (@GreysABC) April 9, 2021
The show also saw a loss in Dr. Andrew DeLuca, played by Giacomo Gianniotti. He was stabbed after trying to catch a sex trafficker and died on the operating table. 
After so many guest stars have appeared on season 17, one of its stars, Luddington, revealed that there are a lot more to come. While on "The Kelly Clarkson Show," she asked people to tune in to the show live as there are many twists and turns to come.