Prince Philip's Daughter-in-Law Sophie Speaks Candidly about the Duke's Final Moments
Sophie Wessex opened up about 99-year-old Prince Philip's death after attending a service at the Royal Chapel of All Saints at Royal Lodge in Windsor. 
The late Prince Philip's daughter-in-law, Sophie Wessex, opened up about the Duke of Edinburgh's final moments whilst speaking to a group of people outside the Royal Chapel of All Saints. 
Wessex revealed that the moment of passing for the 99-year-old husband of Queen Elizabeth was peaceful and a type of death that you would want for any loved one.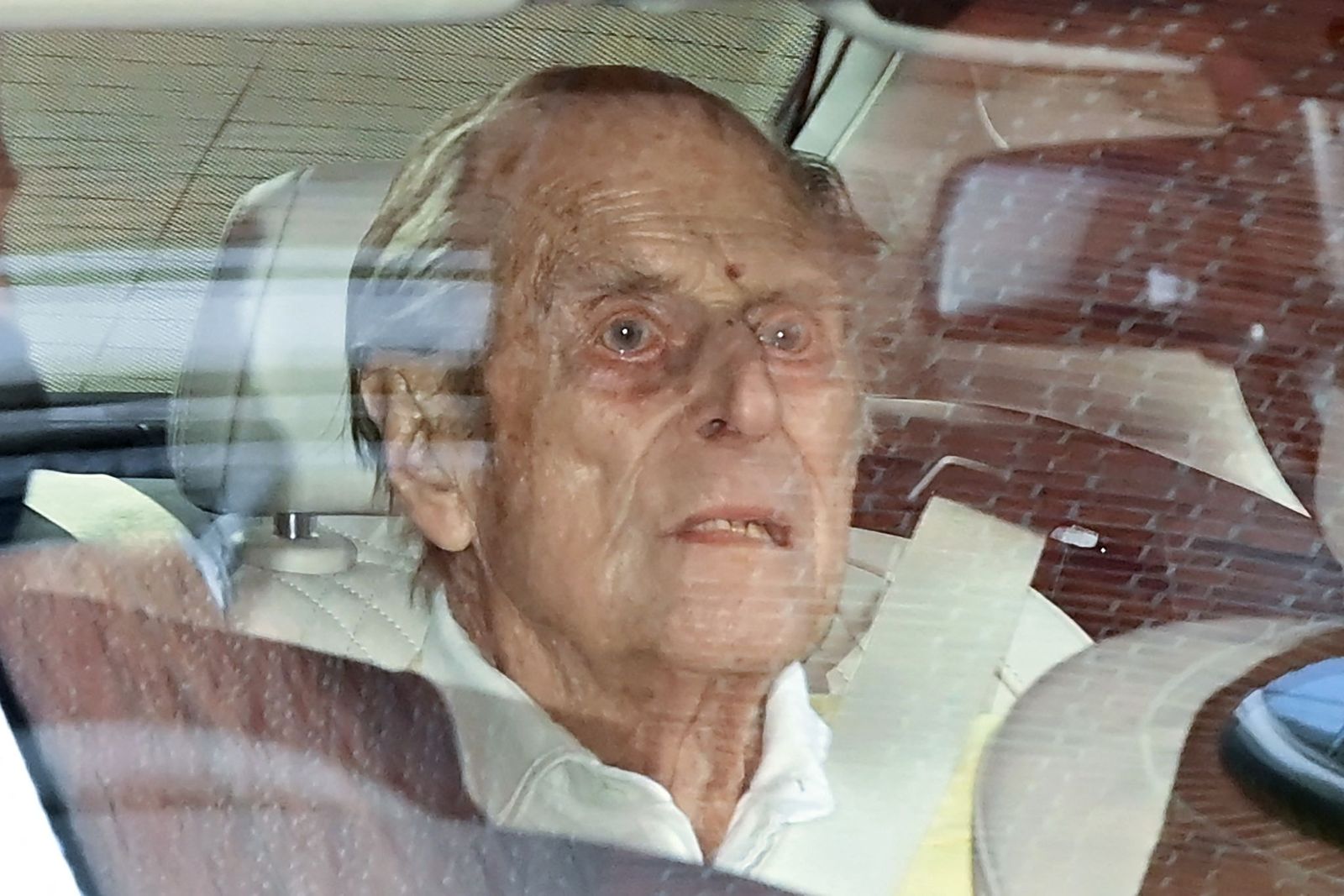 PEACEFUL AND SO RIGHT
Dressed in all black, Prince Philip's daughter-in-law congregated with fellow mourners as she elaborated on the last moments that the royal spent on Earth before dying in Windsor Castle. 
ITV Royal News posted the video showing Wessex discussing the passing of the Duke of Edinburgh showing her speaking with emotion as she revealed the following about Prince Philip's death: 
"It was right for him. It was so gentle. It was just like somebody took him by the hand and off he went. Very, very peaceful. And that's all you want for somebody isn't it?" 
TRYING TO COMPREHEND
Wessex was joined by her husband, Prince Edward, Queen Elizabeth and Prince Philip's youngest son, and their daughter, Lady Louise Windsor. 
70-year-old Princess Anne reflected on the major impact that her father had had on her life in a moving statement she released.
Windsor said that the family is still trying to digest the terrible loss of their patriarch as his death was a great shock to them. The royal family will now have to learn how to navigate life without their beloved Prince Philip. 
Prince Harry Arrives in the U.K. Two Days After Grandfather Prince Philip's Death​ https://t.co/L4BLUdKtEn

— People (@people) April 11, 2021
ROYAL GUN SALUTE
Wessex and Prince Edward have been part of the various ceremonies that have taken place in honor of Prince Philip since his passing, including the royal gun salute at Windsor Castle. 
Wessex commented on how 94-year-old Queen Elizabeth has been coping since the loss of her husband of 73 years, saying that she "has been amazing" amidst the heartbreaking mourning period that lies ahead.  
The story of how Prince Philippos of Greece became Prince Philip is that of Greece's turbulent early 20th c history— and of the monkey bite that changed the map of the Near East: https://t.co/NpSUkEZ0uM

— Aris Roussinos (@arisroussinos) April 12, 2021
THE ONLY DAUGHTER
Queen Elizabeth and Prince Philip's only daughter, Princess Anne, has also paid tribute to her father since his passing, sharing that she was never prepared to face her father's death. 
70-year-old Princess Anne reflected on the major impact that her father had had on her life in a moving statement she released as part of an Instagram post shared on the royal family's Instagram account. 
Alongside a throwback picture showing a younger Princess Anne and Prince Philip smiling, the late royal's daughter described the Duke of Edinburgh as her teacher and a great source of support. 
Princess Anne was sure to mention her thanks to the British public, who have continually shown their support during the difficult time of mourning in the wake of the tremendous loss that the royal family now has to wage through.