Prince Philip Won't Receive the Royals' Customary State Funeral — Details of Ceremony Revealed
Various outlets shared details of Prince Philip's funeral, and they are being carried out according to the Duke of Edinburgh's own wishes. 
Prince Philip passed away on April 9, 2021. Preparations are underway for his televised funeral, which will occur at Windsor Castle in St. George's Chapel this weekend. 
Prince Philip will not receive the customary State funeral, which involves heads of state from across the world coming together to remember his life at Westminster Abbey. Rather it will be a quiet event with only 30 people.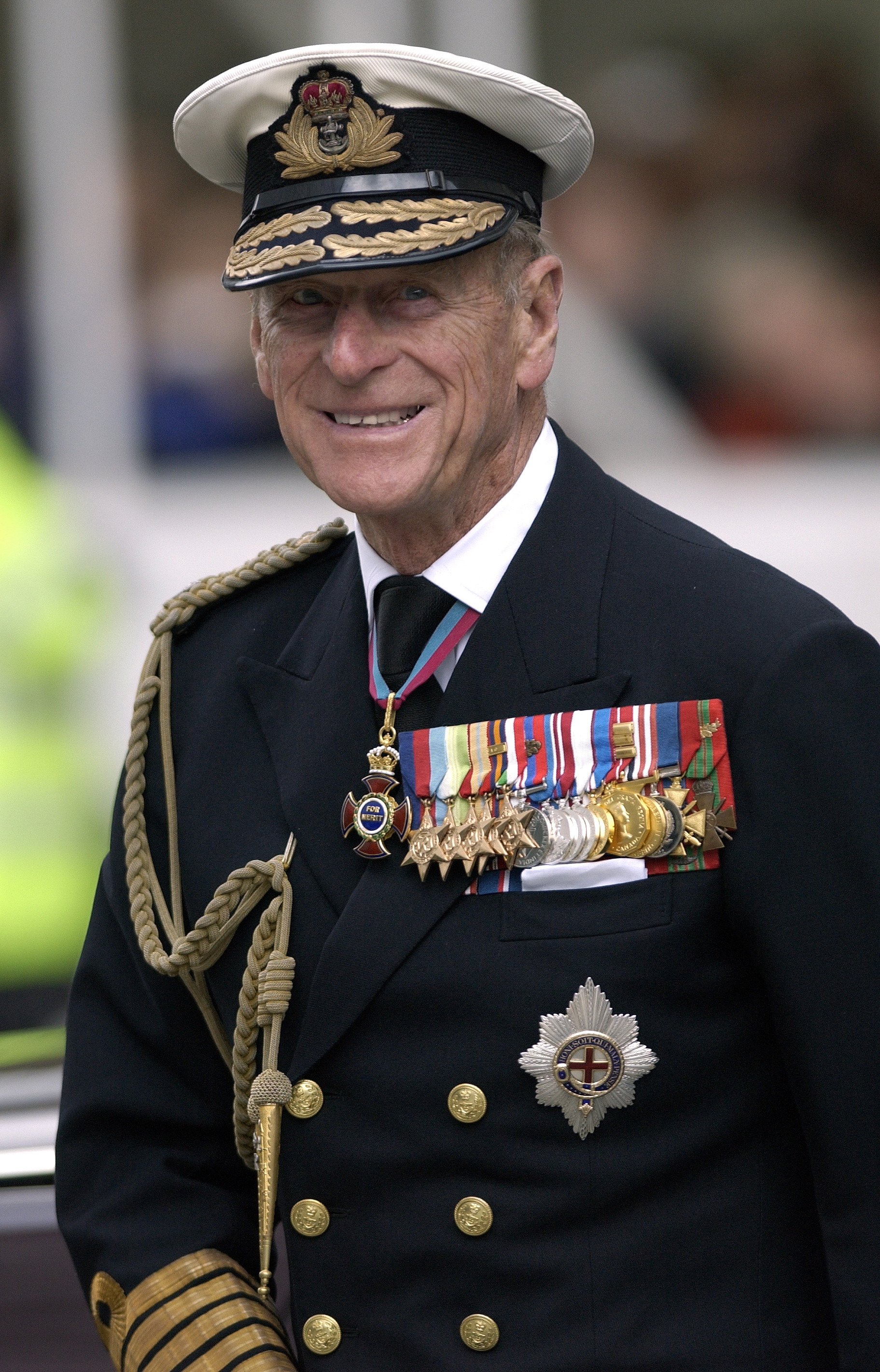 Omid Scobie, a royal expert, and author of "Finding Freedom," shared details of how the event will run with Entertainment Tonight. Scobie shared that Prince Philip had a hand in the planning. 
Prince Philip asked for a smaller and intimate funeral, and so he will be celebrated in a ceremonial service at Windsor Castle. His body will lie at rest in Windsor Castle ahead of the event. Scobie said of his wishes:
"He has asked, in his words, a simple affair and that is exactly what is happening at the ceremonial service that will take place at St. George's Chapel at Windsor Castle."
The Duke of Edinburgh's funeral will be carried out in military-style. His coffin will be transported in a Land Rover, which he helped design, and military pallbearers will flank it.
His family members will walk behind the coffin in a small procession. A few people in attendance will be Queen Elizabeth II, their children, including Prince Charles and his wife, Camilla, Duchess of Cornwall, and their three other children. 
As for after the funeral, the Queen will go into an eight-days of mourning.
Grandchildren Prince William and his wife, Kate Middleton, Duchess of Cambridge, will attend. Prince Harry will be at the family gathering, although his wife Meghan Markle, Duchess of Sussex, will not be there. 
Although the funeral will be smaller because of restrictions due to the COVID-19 pandemic, Scobie assured Entertainment Tonight that it reflects his wishes as he wanted a family-centric event. The royal expert explained:
"[Prince Philip] wanted it to be a simple affair, simply focused on the loved ones, the friends, and the family that were gathered there for that final moment."
As for after the funeral, the Queen will go into an eight-days of mourning. After those eight days, the country will be expected to follow 10-days of mourning while the royal family will do so for 30 days. 
Scobie shared that if royal family members are seen out in public, they will be appropriately dressed in black. However, for the next eight days, royal engagements will be put aside. Prince William has withdrawn from one already. 
William was set to appear in the BAFTA award ceremony over the weekend of Prince Philips's death. However, his pre-recorded interview and his virtual speech were removed from the programming. 
The BAFTAs shared their condolences for the Duke on social media. The organization thanked him for his service as he had been the first president of The British Academy of Film and Television Arts for over 60 years.