Cardi B's Daughter Kulture Rocks a Trendy Leather Jacket as She Poses With Hello Kitty Luggage
Cardi B's mini-me, Kulture, was up to date with her fashionable looks as usual in a new photo that had her channeling an edgy look inspired by rock and roll. 
Rap star Cardi B's baby girl Kulture's recent fashion choice from her lookbook came with a creative honor to rock and roll, and she perfectly embodied the impeccable glam.
Kulture, who was photographed indoors, posed in an all-black look that included a black leather jacket with metal details strewn around it. She matched it with a pair of fitting pants.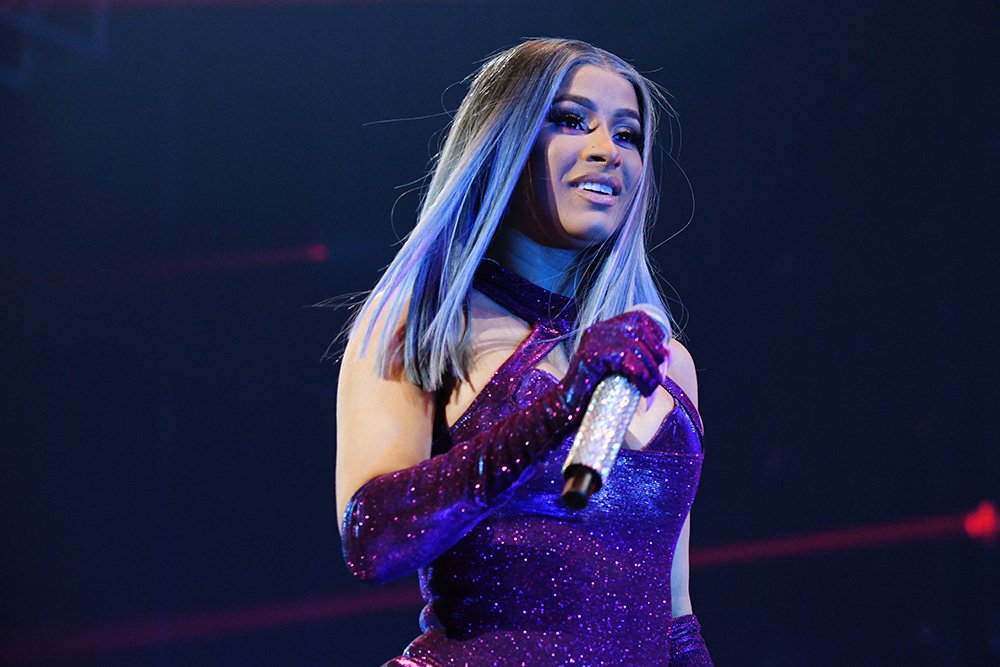 The tot's feet were clad in black ankle boots as she held a shiny pink Hello Kitty luggage box that added a perky touch to her monochrome glam. 
Kulture's baby hairs were laid to perfection, with the remaining parts of her hair sectioned into tiny buns. Keeping her gaze from the camera, the little one struck a pose. The caption read:
"Rock and Roll."
The hip-hop heiress and her star mom recently made it to the news after going on a shopping spree on designer fashion items. Cardi B later shared on social media that the shopping expenditure was basically for Kulture.
On her Instagram story, the Grammy-winning rapper gave fans a look through the luxury items that were purchased. The fashion pieces included a white Chanel vanity case and a pearl-studded drawstring bag priced at $4,300. 
Many believe that her first name came from her dad and his group, Migos' albums.
Kulture also received a $475 pair of sparkling Chanel earrings designed as the double-c. Cardi also visited the Dior stop shop, scooping two mini Dior bags that went for $4,300 each. 
The star was ecstatic in a now-removed Instagram post where she displayed more of the high-end fashion items, noting that God blessed her with a doll, and she doesn't mind spending a lot on Kulture. 
Recently speaking on motherhood, the "Money" rapper opened up on what she envisioned for her daughter's future. Cardi talked about giving Kulture the best, so she does not have to settle for less. 
The celebrity relayed that she wanted her baby girl to be humble, ambitious, and become somebody. Cardi's grand plans for Kulture also included the tot growing up and believing she could achieve all she wanted as well as be unstoppable. 
Kulture, 2, is Cardi B's only child with her fellow rapper husband, Offset. She has three half-siblings and is one of the baby fashionistas who can never get it wrong.
The tot has been famous since her mom debuted a baby bump on SNL. Kulture became more celebrated when she arrived on July 10, 2018. Many believe that her first name came from her dad and his group, Migos' albums, "Culture I" and "Culture II."