Tatyana Ali & Her Husband of 4 Years Vaughn Rasberry Smile as They Pose In T-Shirts in New Pic
A love story for the ages, Tatyana Ali and her handsome husband and professor Vaughn Rasberry have welcomed two children into the world and have enjoyed four glorious years of matrimony. 
Actress Tatyana Ali and her professor husband Vaughn Rasberry is still going strong with four years of marriage under their belt. In a recent Instagram photo, they smiled as they posed in T-shirts. 
Both looked serene and quietly relaxed in each other's company as they calmly smiled into the camera. Rasberry wore regular glasses while Ali sported bold and large black sunglasses which matched the nature of her earrings.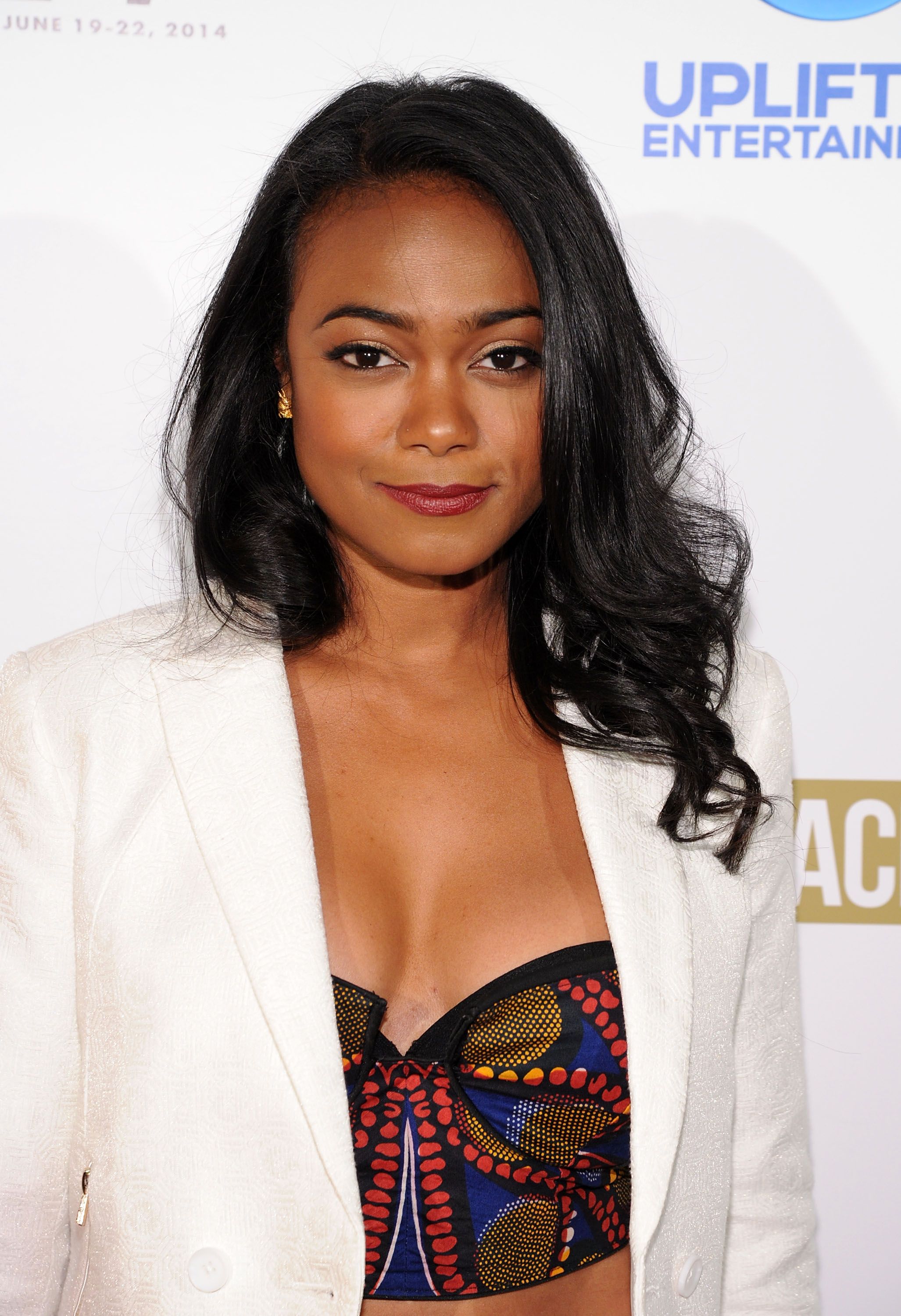 BOLD AND BRIGHT
Ali's earrings were large and circular with an African twist and bold, bright colors to go. Taking to the caption on her official Instagram account, the famous actress wrote: 
"Staycation Baby! Happy Sunday lovely people."
Covering even more of her face, possibly to keep the sun at bay, she wore a cap on top of her sunglasses. The cap exuded a sense of coolness, with words that read, " God Don't Like Ugly."
THOSE STRIKING EYES
Her handsome husband and professor Rasberry also wore a bold green shirt with a mixture of African colors filling one section. The shirt brought out his striking what appeared to be blue-green eyes.
Ali said nothing could really prepare anyone for parenthood.
Fans and followers absolutely loved the adorable picture of the couple, leaving comments galore about how good and adorable the two love birds looked together. These admirers also left a total of just over 8000 likes behind. 
NEW ADDITION 
Ali and her husband said hello to their second child in August 2019, who they named Alejandro Vaughn Rasberry. Expanding on her and her partner's experience with their new addition, she expressed: 
"Vaughn and I are gushing with joy over the birth of our newest family member."
She publically announced her pregnancy in April 2019 via Instagram, showing a picture of her growing baby bump. Taking to the caption, she wrote about how emotional the process had been and how blessed she felt. 
MORE ON MOTHERHOOD
Expanding on her experience as a mother of two, Ali said nothing could really prepare anyone for parenthood. She stated this remains true no matter how much anyone tries to get ready for the experience. 
She also expressed that even though she loves being a parent, it can be very challenging. Luckily, the actress has a tight support system of family and friends around her to help her with her children if needed. 
Ali and Professor Rasberry got married in 2016 in a small ceremony consisting of family and friends of just over a hundred people. The ceremony was held in Beverly Hills in the daytime with a high-class Caribbean theme. 
The two met on Eharmony, a well-known dating site, back in 2015. Their first son, Edward Aszard Rasberry, joined the two love birds in 2016, only a short time after the beautiful couple officially got hitched.