Simone Biles Rocks a Trendy Blue Swimsuit While Chilling Next to Her Gigantic Swimming Pool
Gymnast superstar Simone Biles wowed her fans with a stunning photo of herself in a sensational blue swimsuit. The 24-year-old beauty appeared reflective as she posed next to her huge swimming pool.
Simone Biles shows no signs of stopping herself from displaying her jaw-dropping physique on Instagram. Recently, she uploaded a photo of herself rocking a trendy blue swimsuit.
The Olympic winner took to her Instagram Story to update her devoted followers on her latest look. As usual, Biles bared her toned physique while clad in the stylish swimsuit.
The photo showed the sports superstar looking off the camera, highlighting her face's perfect shape. She adorned herself with round earrings, a gorgeous necklace, a black wrist band, and a ring. 
She pulled her shades to her head to get a natural view of the surroundings. Another photo showed the athlete's hand holding out delicious-looking barbecue by the pool. 
The Ohio-born beauty has been stunning her followers on the image-sharing platform with swimsuit photos after fantastic swimsuit photos. Biles loves flaunting her praise-worthy physique.
With her gorgeous face and body, fans agree her boyfriend, Jonathan Owens, is a lucky guy. The Houston Texans football player also often appears in her bikini pictures.
Biles also shared what her initial plans are after the 2021 Olympics.
In one image, the loved-up couple shared a passionate kiss on the beach in Belize. The 25-year-old hunk looked head-over-heels for the four-time Olympic gold medalist.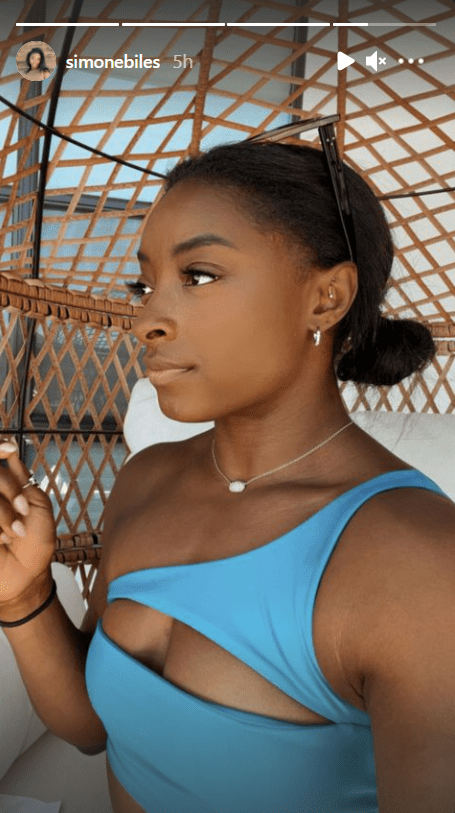 Many also consider Biles a lucky gal, as she kept fans drooling over photos featuring a shirtless Owens. The NFL star is himself a sight to behold with his ripped body.
The beautiful couple has been sharing sweet photos of them together while quarantining. One particular photo saw them in matching Christmas pajamas and sent fans into a frenzy.
Owens and Biles, who made their relationship official in August 2020, have enjoyed each others' company along with the gymnast's adorable French bulldogs, Lilo and Rambo.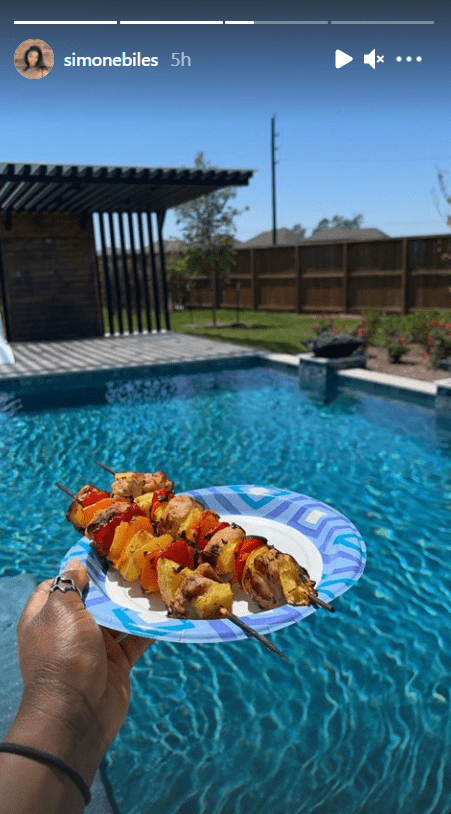 Besides showering her boyfriend and dogs with her love, Biles has been busy preparing for the Tokyo Olympic Games later this year. She expressed excitement about returning to the sporting event.
The games have been postponed for a year because of the COVID-19 pandemic. Biles said it has been tough waiting for another year but added that she continued her training even during the lockdown.
She and her teammates managed to do their exercises while their coach guided them over Zoom. When the gyms re-opened, they went full speed again with their preparation for the Olympics.
Biles also shared what her initial plans are after the 2021 Olympics. She said that she would have a US tour, and she was unsure about participating in the Paris 2024 Olympic Games.