'Sopranos' Actor Joseph Siravo Dies at the Age of 66
"The Sopranos" actor Joseph Siravo has died in April 2021 at 66 after battling colon cancer, according to Variety.
Joseph Siravo's agent confirmed to Variety that he passed away at 66 on Sunday, April 11, after a long battle with colon cancer. Siravo was well known for his role on "The Sopranos."
Siravo played James Gandolfini's character, Tony Soprano's father, Johnny Soprano, on the beloved HBO show that followed Tony Soprano's life and his mafia family. Siravo usually appeared in flashbacks from the 60s.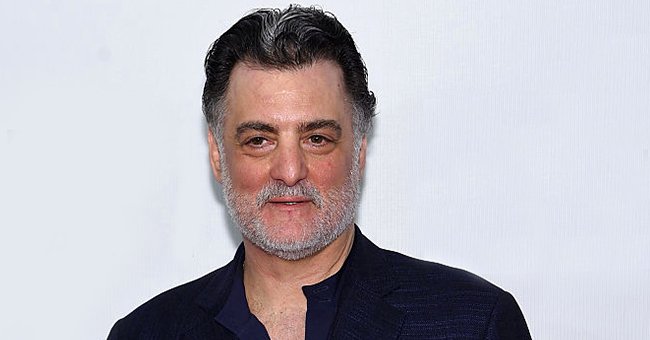 Later, Siravo portrayed  Ron Goldman's father, Freddy Goldman, in the FX true-crime drama, "The People v. O.J. Simpson: American Crime Story."
His TV credits are very impressive. Siravo featured in shows such as "The Blacklist," "For Life, "Dirty Sexy Money," "Made in Jersey," and "Law & Order." He has a long list of movie credentials too. 
'Sopranos' Star Joseph Siravo Dead at 66 from Cancer https://t.co/9vkvW7qWJJ

— TMZ (@TMZ) April 12, 2021
He appeared in the movies "The Wannabe," "Shark Tale," "Equity" in 2016, and most recently, he was featured in the 2019 movie "The Report," which starred Adam Driver.
Besides onscreen, Siravo has featured in several successful productions on stage. He starred in a few Broadway productions including, "The Light in the Piazza," "Oslo," and "Jersey Boys."
Siravo also had a career in higher education. The beloved actor was a highly regarded teacher.
BREAKING NEWS: Johnny Soprano actor Joseph Siravo has reportedly died, aged 64

In The Sopranos, Joseph was fantastic in portraying Tony's ruthless father, which is an incredibly important part of Tony's story

Us fans will keep your memory alive

RIP⚱️https://t.co/ibmQtSsfpq

— The Sopranos Club (@TheSopranosClub) April 11, 2021
He also appeared in many off-broadway and regional productions. These include "My Night With Reg," "Mad Forest," "The Root," and "Up Against the Wind." 
His first on-screen debut was in 1993 in "Carlito's Way." He soon landed his role as Jonny on "The Sopranos. " The show ran for six seasons and had countless accolades to its name. 
The #JerseyBoys family is saddened to learn of the passing of Joseph Siravo. Joe originated the role of Gyp DeCarlo on the First National Tour, going on to perform the role over 2000 times. He was a kind leader both on & off the stage. Our thoughts are with his family & friends. pic.twitter.com/1xsNOoSY4A

— Jersey Boys (@JerseyBoysInfo) April 12, 2021
Before his career in the entertainment industry, Siravo gained his BA from Stanford. He then went on to get his  MFA at NYU's Tisch School of the Arts theatre program.
Siravo also had a career in higher education. The beloved actor was a highly regarded teacher for various acting programs in New York. He studied at NYU and eventually joined the faculty of Grad Acting.
Joseph Siravo, perhaps the most intimidating mug in TV/Movie gangsterdom history, has passed away per many Twitter folks who knew him. He left a hell of a mark on CARLITO'S WAY and "The Sopranos". pic.twitter.com/xVKbegRivo

— Rear Admiral (@RearAdBsBlog) April 11, 2021
He had trained under Olympia Dukakis, Nora Dunfee, and Ron Van Lieu when he was a student at NYU. Later in life, he joined the staff in the Grad Acting faculty and taught Shakespeare. 
Siravo is survived by his daughter, Allegra Okarmus, her son, Atticus Okarmus, who she shares with her husband, Aaron Okarmus. He also leaves behind his siblings Maria Siravo, Mario Siravo, Ernest Siravo, and Michael Siravo.