Kody & Robyn Brown from 'Sister Wives' Discuss Whether They Should Have More Children Together
Reality stars Kody and Robyn Brown had a serious conversation about expanding their family: "There's a biological clock ticking."
Kody and Robyn Brown spiritually tied the knot in 2010 after falling in love. At that time, Robyn already had three other wives, Meri Brown, Janelle Brown, and Christine Brown, in his plural marriage.
In 2014, Kody divorced his first legal wife, Meri, and married Robyn to adopt her children from a previous marriage, David, Aurora, and Breanna. The couple later had two more kids, Solomon and Ariella.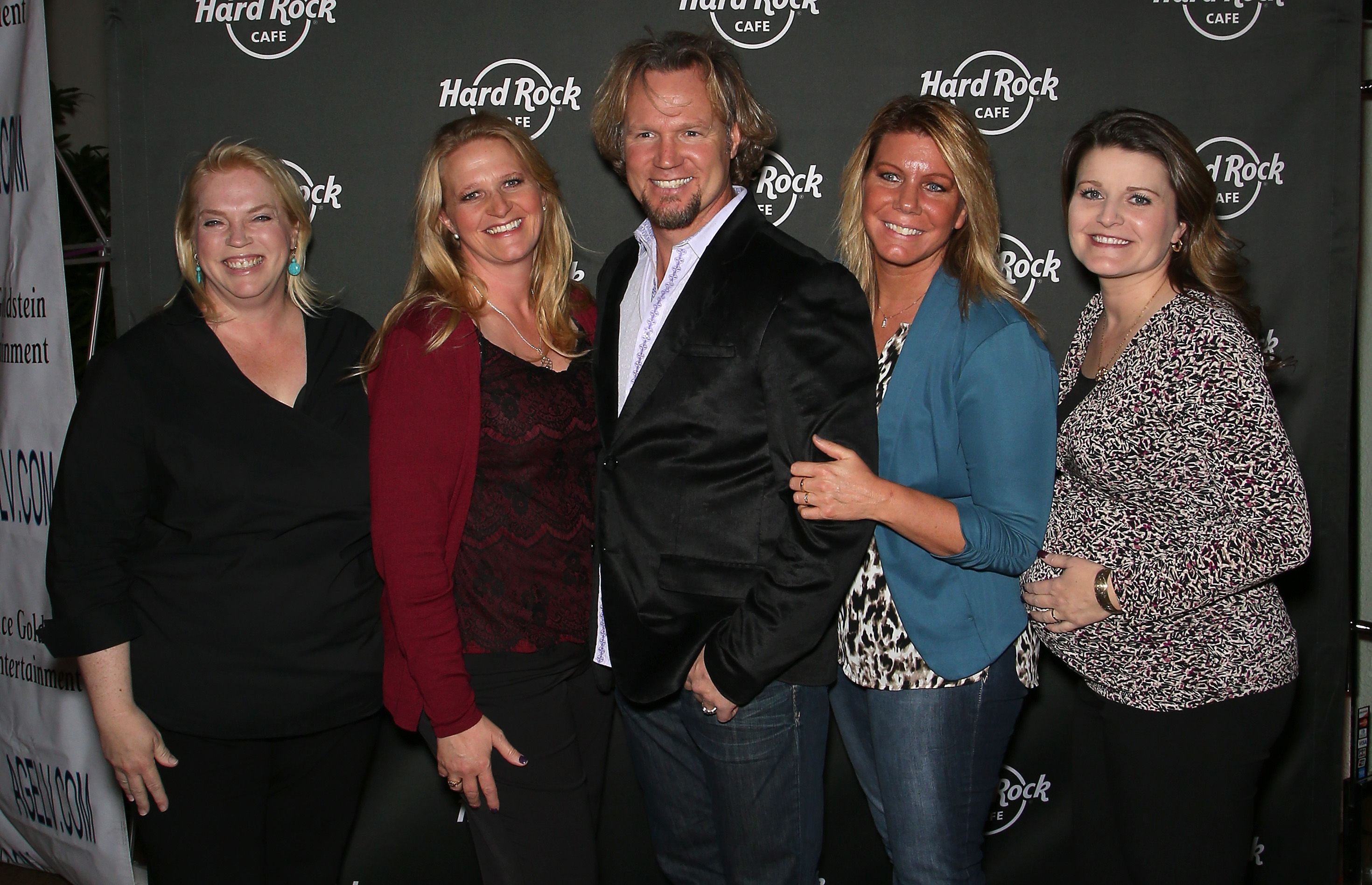 HAVING MORE CHILDREN
During their TLC series' recent episode, the husband and wife had a serious talk about expanding their family with more children. Robyn expressed her desire to welcome another baby, while Kody showed hesitation. The mom-of-five said:
"I'm 41 years old. We need to decide this and now. Like, there's a biological clock ticking. I'm not getting younger. We can't sit here and stall [...]."
Robyn wanted to know her husband's thoughts on the matter because, should she have another child, he needs to be fully on board and committed, knowing that his other wives are done having kids.
KODY'S THOUGHTS
Kody explained that he had been fathering children for 26 years, having a total of 18 kids, and finds happiness in having a baby. However, he is unsure if adding to the brood is what he wants at the moment.
Previously, the two admitted that nothing was happening between them anymore.
The family patriarch specifically cited his four-year-old daughter Ariella, who has undoubtedly been a blessing in his life, yet keeps the couple awake at night despite weaning for about a year now.
DEALING WITH KIDS
"It's mental exhaustion," Kody shared. "You're arguing with a four-year-old who has the words of a ten-year-old and the logic of an idiot." Clearly, he is not willing to have more kids who require attention.
Meanwhile, Robyn is not on the same page as she shared she does not feel like she is through having children. As such, it seems that the fourth wife is ready to take on the responsibilities of raising another baby, and it seems she wants a boy.
Robyn shared her vision of having a son, revealing that it was the idea of a brown-haired boy. As their conversation ended, Kody stated that the concept of adoption seemed more appealing with the situation.
 FIXING THE MARRIAGE
While Robyn and Kody's dilemma is about expanding their family, the doting dad's problem with Meri is far complicated. Previously, the two admitted that nothing was happening between them anymore.
Their statement came after years of going through a rough patch and seeking professional help. The fact that the pair barely saw each other amidst the COVID-19 pandemic was a sign that things were on the brink of spiritual divorce.
Despite their fallout, the other wives are hoping that Kody and Meri can still fix things. According to Robyn, anything can happen, and she hopes that their broken relationship can mend for the family.