Tamera Mowry's Kids Ariah & Aden Are All Smiles While Celebrating Their Grandpa's Birthday
TV star Tamera Mowry's kids were an adorable duo looking lovely as they posed with their beloved grandpa on his birthday in a photo shared on their dad's Instagram page.
Tamera Mowry's mini-mes, Aden and Ariah, pulled at heartstrings on Instagram as they featured on their dad, Adam Housley's page, while celebrating their grandpa's big day.
Housley, a former Fox News star, showed the precious pair presenting big smiles and posing with the celebrant. Aden and his little sister looked cute with their grandpa, who also had a hearty smile.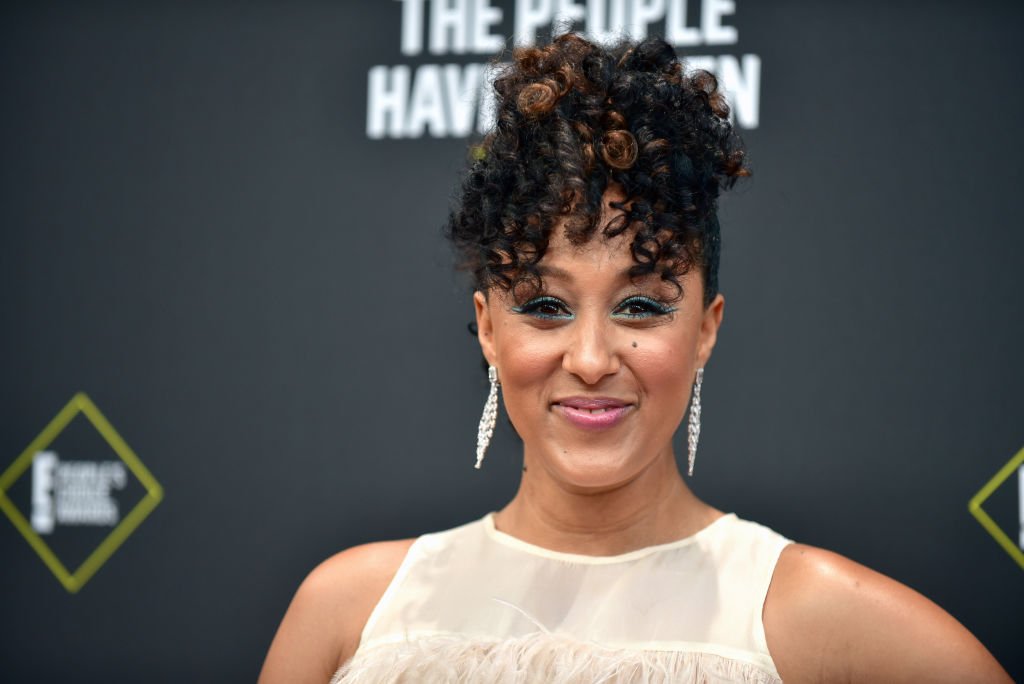 The trio seemed to have been photographed close to the kitchen, with the chocolate glazed cake sitting on the kitchen table. The doting dad gushed in his caption:
"A big happy birthday to this guy. Yesterday the celebration began, and we couldn't ask for a better dad and grandpa. #thehousleylife #thehousleys…"
Housley and his partner got hitched in 2011 and welcomed their first child, Aden, the following year. Ariah joined the family three years later. Amid her achievements, Mowry holds motherhood as her highest priority.
However, she does admit that it was a lot to handle. The star mom once shared that parenting was not for the faint-hearted. She added that she was done with the baby-making area. 
One thing the star mom is excited about is how her kids have come to love her old-time show, "Sister, Sister."
The TV actress went candid as she talked about meltdowns that children tended to display. She recalled trying so much to calm her son once when they were on the plane, and it took a lot of effort.
Mowry added that since then, she would often chip in a reassuring look to other parents trying to get through their child's tantrums and meltdowns in public places. 
One thing the star mom is excited about is how her kids have come to love her old-time show, "Sister, Sister." Mowry, 42, was quite excited, relaying that her kids were inspired to become movie stars.
Mowry and her twin sister were 15 when they became TV favorites for their teenage roles in the '90s. The Emmy-winning show also featured stars like Tim Reid, Jackee Harry, and Marques Houston. 
Amid the pandemic, Mowry was quite candid, speaking about how her marital life was tested during the lockdown. She shared that amid all the homeschooling, busy work life, and taking care of their kids, the trick was to stay connected as a couple.