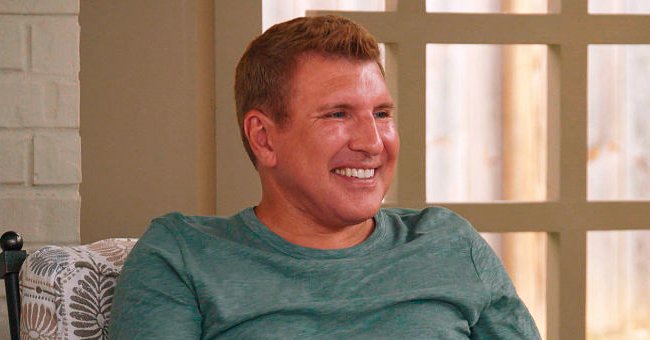 Getty Images
Todd Chrisley's Granddaughter Chloe Shows Her Cute Brown Eyes Posing In Tracksuits (Photos)
Todd Chrisley's granddaughter Chloe recently stole many hearts after photos that showcased her adorable brown eyes surfaced on social media.
Todd Chrisley has a very cute granddaughter! The little tot named Chloe melted many hearts when her aunt Savannah Chrisley took to her Instagram stories to share her pictures.
"My forever girl," Savannah tagged her niece in the first picture she shared with her 2.2 million followers. In the photo, Chloe stood before Savannah wearing a long-sleeved peach-colored T-shirt and black pants.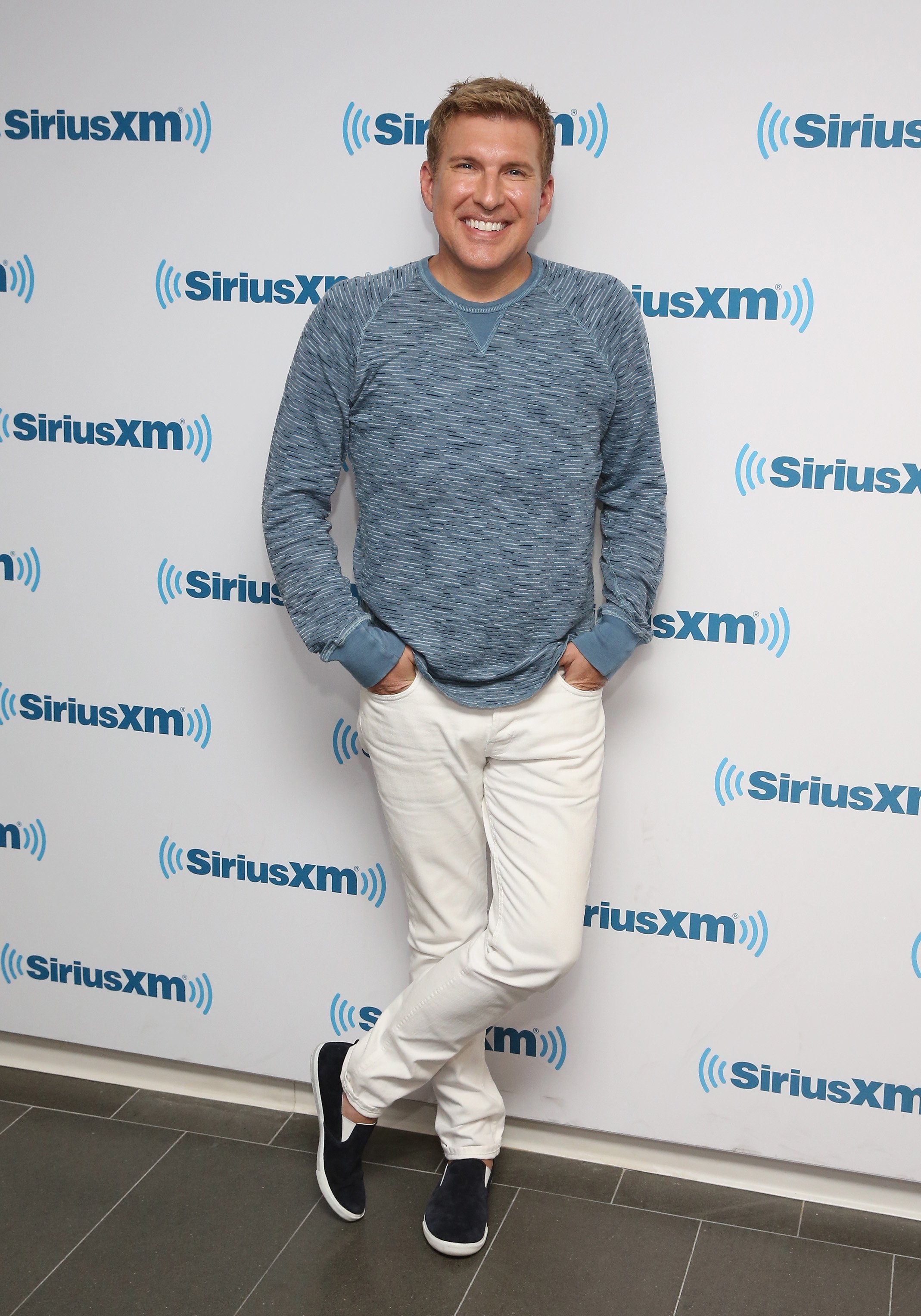 Todd Chrisley in New York visiting SiriusXM Studios on May 15, 2015. | Photo: Getty Images
The camera seemed to have caught her just as she raised her hand to blow a kiss towards her aunt. Another picture Savannah shared was a close-up that showcased Chloe's brown eyes.
The little tot wore a Nike tracksuit and an adorable smile that showed near-perfect dentition. A hand assumed to be Savannah's rested against the side of her head as if cradling it in what must have been a great bonding time.
Chloe is the daughter of Savannah's brother Kyle Chrisley. He welcomed her with a woman of color named Angela Johnson. Chloe has been making headlines for quite some time now, especially since the public got to know about the little girl's custody drama.
Todd had vowed to make sure Chloe did not return to his son's custody.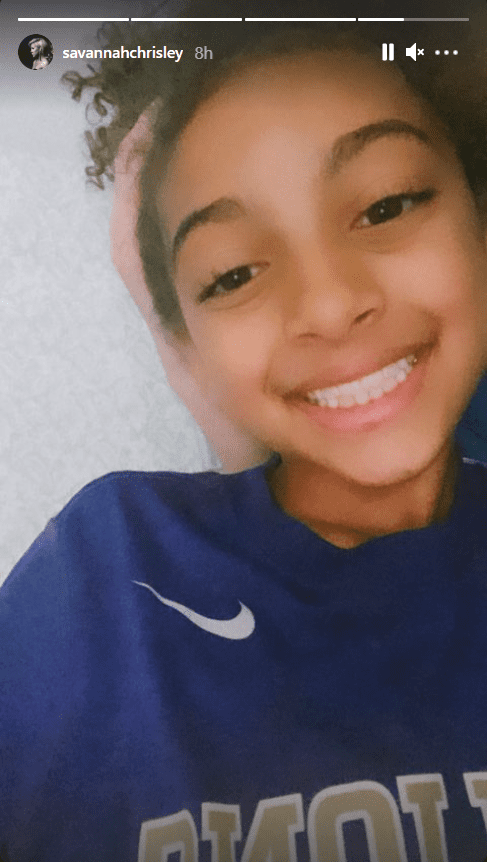 Chloe Chrisley looking adorable in an Instagram story posted by her aunt Savannah | Photo: Instagram/savannahchrisley
Todd has custody of the little girl and has been featuring her on his show "Chrisley Knows Best," and his fans can't get enough of her.
Chloe's father, Kyle, thinks that Todd is only interested in Chloe's welfare because of the crowd she was pulling into his show as a biracial girl proud of her roots.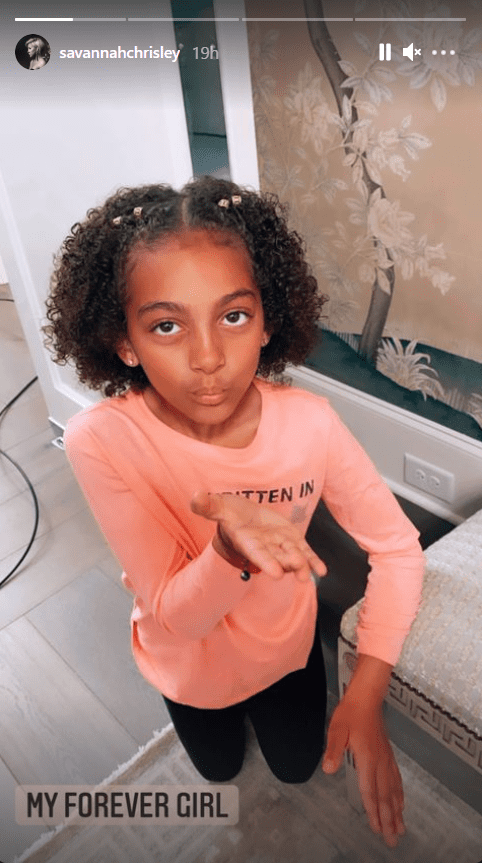 Chloe Chrisley blowing a kiss to the camera in an Instagram story shared by her aunt Savannah | Photo: Instagram/savannahchrisley
Of course, Todd has denied this several times, and people are inclined to believe him, especially since Kyle is not the public's favorite. Todd and Chloe's mother, Angela Johnson, were awarded Chloe's shared custody in 2014 after Kyle had a mental breakdown.
Back then, Todd had vowed to make sure Chloe did not return to his son's custody because he was an "unfit father." Kyle and Angela welcomed Chloe in 2012.
Kylie is publicly known as bipolar with a long relationship with drug abuse, and Angela has at some point accused him of abusing her during her pregnancy.
He was arrested and charged for assault which made the court share Chloe's custody between Todd and Angela. Todd was awarded full control when Angela was arrested for claiming Chloe as a dependent to defraud Medicaid.
Not too long ago, Kyle reconciled with his family. It was around the time Todd and his wife Julie were being suspected of possible tax evasion.
In 2020, he spent time visiting the family and got to spend time with his daughter. He even makes cameos on Todd's show sometimes. Hopefully, things stay the same, for Chloe's sake, above anyone else's.
Please fill in your e-mail so we can share with you our top stories!