'Chrisley Knows Best' Stars Todd Chrisley & Granddaughter Chloe Plan Tea Party in New Episode
"Chrisley Knows Best" star Todd Chrisley will win the grandfather of the year award if there is ever a show for such. Watch how he sweetly plans a "Fairy Tea Party" with his granddaughter in a recent show episode.
Reality TV star Todd Chrisley has an adorable 8-year-old daughter Chloe who has been in his custody for some time. She is the child of his eldest son, Kyle Chrisley.
Both father and son were estranged following Kyle's mental health issues. This has not affected the media personality's concern for the little one, as he has lovingly cared for his son's child after winning sole custody with his wife, Julie.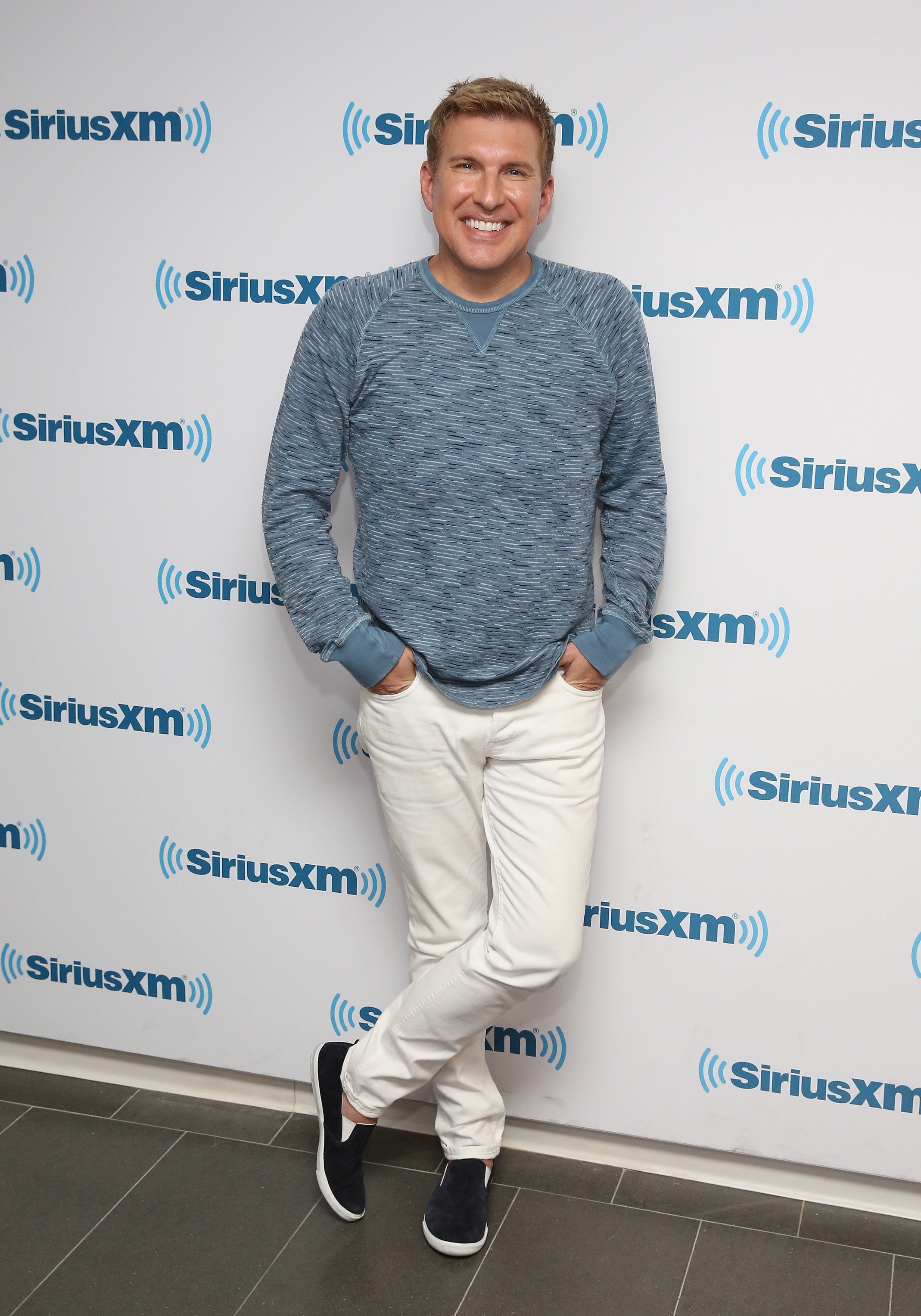 Ever since, Chloe has been an integral part of the family and their reality TV show. Recently, the grandfather of one shared a sneak peek of the most recent episode of the series.
It showed him sitting and playing patiently with the 8-year-old and her dolls. The two then had a few seconds talking about some "fairy tea party," which grandpa excitedly planned with the youngster.
The same highlight featured Chase Chrisley, Chloe's uncle. He luckily got an invite to the party but turned it down. This did not go well with the Chrisley patriarch, who charged his son and later asked why he was not aware of his other plan.
The 24-year-old hurriedly said: "Fairy-tea parties are more of your speed. We prefer more exciting things while you sit here and play with dolls."
She had been involved in legal battles about food stamps fraud.
Fans of the "Chrisley Knows Best" series were also left with some promotional content via the caption that alerted them to stay tuned to the newest episode.
Some fans were hooked on the tension between father and son. They also acknowledged the little princess in the room. Chloe, whose curly hair was neatly wrapped, got cheers and praises from fans over her looks.
The Chrisley family online audience is aware of the bond between Todd and his grandchild, especially after the custody battle he engaged in with Kyle.
The tabloids recorded that there was bad blood that ran between father and son for a long time. Kyle claimed that Chloe's granddad only became interested in her after learning of a boosted rating if she appeared on the family's show.
The allegations were publicly denied, and Todd maintained that he loves his son despite the hurtful accusations published after an interview.
However, this affected Chloe's presence in the series. It was not until after the dust settled that she made a comeback to the "Chrisley Knows Best" production.
While Kyle may not have custody of his daughter, his former lover and the mother of his child, Angela Johnson, also has her troubles. She had been involved in legal battles about food stamps fraud, using the 8-year-old as a dependent.
Irrespective of these defaming stories, Chloe is blessed with the best family she could ever hope for. When she turned 8, Chase shared a heart-melting post, which later earned her several sweet tributes from fans.