Cardi B Showcases Her Flexibility as She Poses In a Purple Jumpsuit from Her Reebok Collection
Cardi B turns up the heat as she poses up a storm in a purple set from her yet-to-be-launched Reebok range. Find out when it's hitting the market.
Cardi B is a true entertainer, and she gave her fans something to look at when she took to her Instagram page with gorgeous pictures of herself striking flexible poses for the camera.
The photoshoot was done to promote her new Reebok collection, and that's exactly what it did. In the photos, Cardi wore a pastel purple outfit which consisted of a near-transparent mesh tank top and sexy leggings coupled with a pair of compression shorts.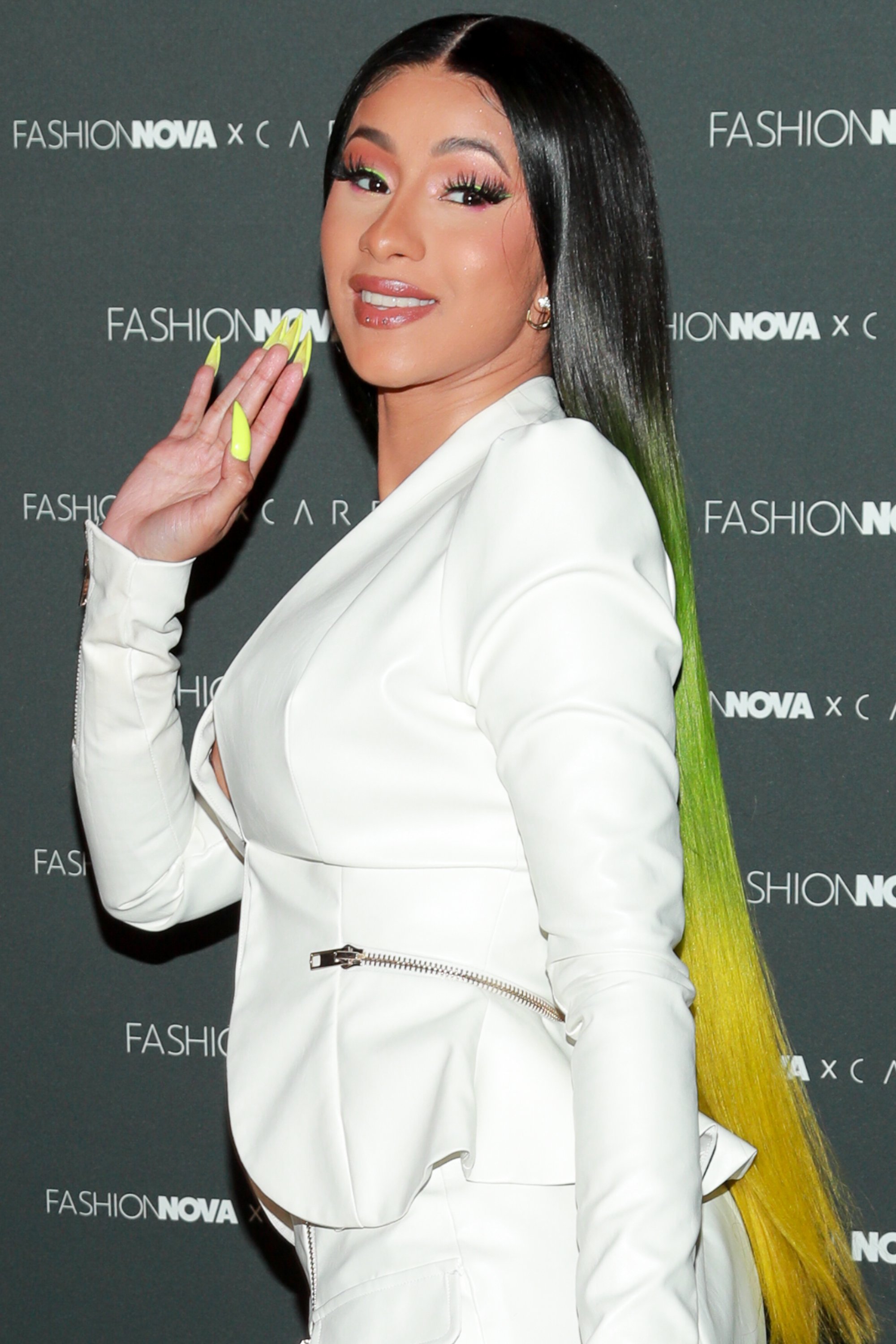 The shorts served to accentuate as well as draw attention to her considerable bosom. She complemented the gorgeous visage with a long straight wig in an array of pastels.
Her sneakers seemed to have been airbrushed a shade of amethyst. She shared more photos of her posing in the same outfit, each looking more attractive than the previous— at least that's how one fan saw it. 
In her caption, Cardi revealed that the new fashion project would be launched on April 23, 2021. Her fans promised to mark the date— they know it will most likely sell out rapidly and are getting prepared for the rush.
As was earlier stated, the purple set Cardi shared is a part of her latest collaboration with Reebok, which is named the Summertime Fine Collection.
The Summertime Fine Collection was made with special respect to the female body.
The range will feature a variety of looks, including athleisure wear and accessories for women and kids. Inspiration for the outfits was derived from several things.
Some of those things include the 90's club fashion, beach workouts, and the time the rapper spent wandering Coney Island's boardwalk in the summer. By April 23, Cardi would have launched her third project with Reebok.
Aside from this apparel collection, Cardi has two footwear styles, Club C Cardi and Club C Double sneakers. Her latest collaboration with Reebok will reportedly hit the market with matching colorways of the Cardi B Club C.
The Summertime Fine Collection was made with special respect to the female body. It boasts color combinations of pastel purple and bright red embellished with "waist-cinching details and contouring cutlines" reminiscent of the creator. 
Cardi has been Reebok's fitness brand ambassador for more than two years. She signed up in 2018, and the Club C sneakers were her very first product collaboration with the brand.