DWTS Pro Lindsay Arnold Talks Body-Shaming and Shows off C-Section Scar 5 Months after Giving Birth
"DWTS" pro Lindsay Arnold showed of her c-section scar in a new post on her Instagram where she explained how proud she is of it. 
"Dancing with the Stars" pro Lindsay Arnold took to Instagram this week to show off her c-section scar as she explained fans had questioned whether she had photoshopped it out of her recent pictures. 
In the photo, Arnold is lounging poolside in a red bikini. Her c-section scar is visible just above her bikini bottoms. Arnold partially covered her face with a large sun hat, and she accessorized the look with her sparkly wedding ring.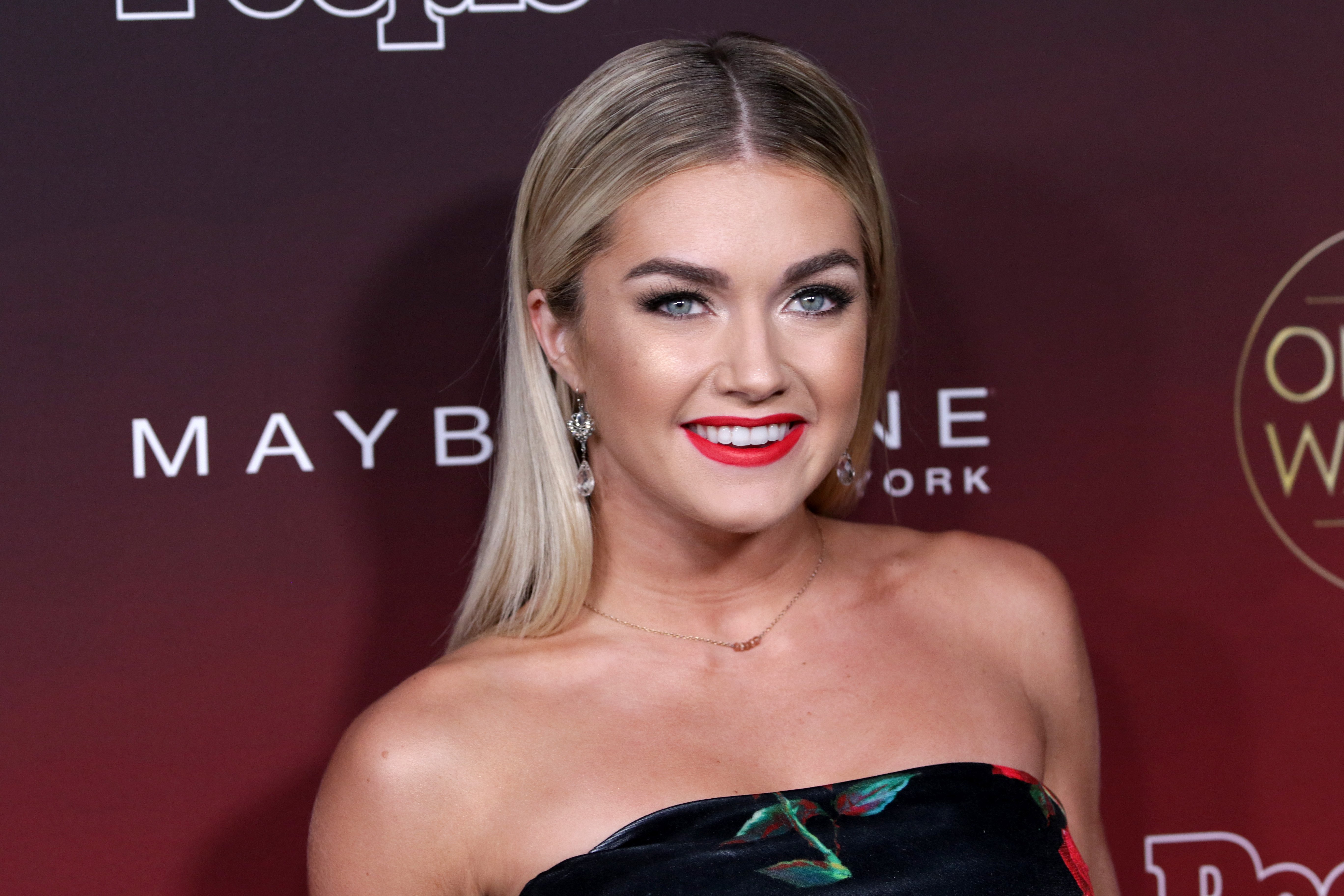 Arnold wrote a lengthy caption to explain her feelings on the scar. She shared that she felt she had to address it as many people were speculating that she had photoshopped the scar out of photos. 
However, the new mother explained that doctors can do incredible work with a c-section and place the scar so low that it is not visible. Arnold admitted she had to wear her bikini low to show it as she wrote:
"Doctors that make it possible to do a c-section and have the scar be so low it is not even visible in a bikini (had to pull my suit down low for this)."
Arnold reasoned that was why it was not visible in her other photos. The "So You Think You Can Dance?" alum explained how proud she is of her scar as it gave her a little girl. 
Arnold shared that the scar is her favorite part of her body as it represents her baby, Sage, who she is most proud of. She admitted that she wanted to show her scar to everyone because it where her daughter came out from. 
They were high school sweethearts and even went to prom together.
Armond welcomed her first daughter with her husband, Samuel Lightner Cusick, in November 2020. She shared a photo from the delivery room shortly after Sage's birth. 
In the photo, Arnold is lying on a hospital bed and has her newborn baby pressed against her cheek. Cusick is standing beside them, dressed in protective hospital garments. Armold captioned the photo:
"Baby Girl and mama are healthy and well ? more details to come but wanted to share this first pic of our little family ?"
Cusick and Arnold announced they were expecting in May 2020 with a few gorgeous photos of herself in a bright floral dress while the couple kissed and held the sonogram. 
The couple have known each other for a long time. They were high school sweethearts and even went to prom together. They tied in the knot in 2015 in a Morman chapel in Utah. 
Since Sage's birth, Arnold's Instagram has been filled with the most adorable family photos. She recently shared photos of herself, her husband, and little Sage all wearing matching swimming costumes. 
The dancer appeared on "So You Think You Can Dance?" in 2012 and then was cast in "DWTS." Many of her "DWTS" co-dancers were at her wedding, including Emma Slater and Witney Carson.