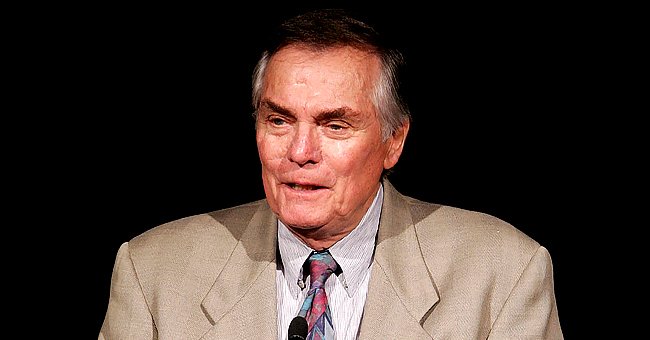 Getty Images
'Hollywood Squares' Host Peter Marshall Opens Up about His Experience as He Battled COVID-19
"Hollywood Squares" host Peter Marshall battled COVID-19 at 95, and he recently opened up about the frightening experience after making a full recovery.
Peter Marshall of "Hollywood Squares" fame and his wife Laurie tested positive for COVID-19 back in January. The couple, who has been married for 32 years, both felt dizzy one day, so they decided to get tested. While his rapid test came out negative, both their swab tests showed positive results.
During the first two weeks of their recovery process, Marshall and his wife only communicated through the phone. Laurie recovered faster than him, and at the time, his condition wasn't getting better.
While at the hospital, Marshall's family realized that the healthcare workers were overwhelmed with the number of COVID-19 cases they had to attend to on a daily basis. On top of the exhausted workforce, supplies to treat the virus were also scarce.
Admittedly, Laurie shared that the family decided to take Peter home to live the rest of his days with his family instead of slowly dying alone in the hospital. When he was discharged on February 12, he was taken care of by a certain Dr. Eric Mizrahi and patient advocate Prissi Cohen while at home.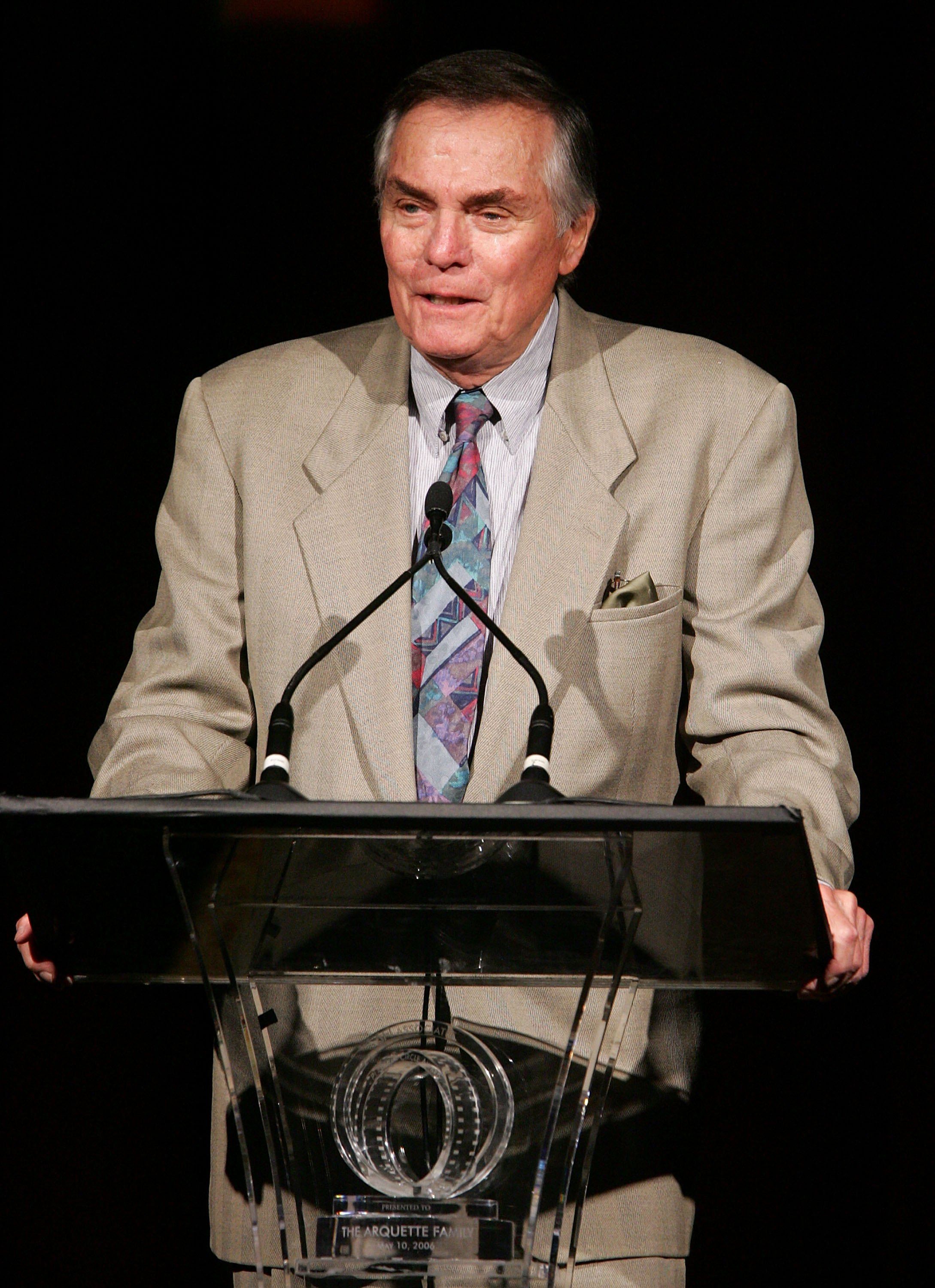 Peter Marshall at the AFI Associates luncheon at the Regent Beverly Wilshire Hotel on May 10, 2006 | Photo: Getty Images
According to Marshall himself, when he was back home, he thought that he was dying. However, thanks to the care given to him, he was able to recover from his condition.
"I was in very, very bad physical shape at that point and didn't want to linger if I was leaving the world, which seemed to be the case."
His doctor did everything he could to save him, with the help of nurses that took care of him 24/7. Ultimately, he made a miraculous recovery, much to the relief of his family.
However, while he is no longer COVID-19 positive, he suffered another health crisis as his system was weakened by it. He contracted pneumonia that turned into sepsis, which is extremely life-threatening to people his age.
Again, thanks to the excellent healthcare providers who helped him, he is on his way to a full recovery. While he still has oxygen support and is having a hard time walking, he is looking forward to regaining his independence at 95.
COVID-19 put a stop to normal life, infecting and killing millions around the world. Celebrities have not been spared, with the likes of Tom Hanks and Rita Wilson being the first to announce that they contracted the virus. Soon after, many followed suit.
Most recently, Linda Torres, known for being on "Big Ang," passed away after contracting COVID-19. Prior to that, she was receiving treatment for breast cancer and was recovering from surgery. Fans and friends alike flocked to social media to pay respects to the late star.
Please fill in your e-mail so we can share with you our top stories!